This is the original hexagon hotend designed and manufactured by Reprapdiscount. This hotend has been on the market for many years and over time has undergone small changes now making it a truly lost cost and reliable all metal hotend for printing a wide range of materials. The hexagon 3d printer hotend is of a completely all metal design, this means it is capable of achieving print temperatures up to 300°C, alongside standard filaments such as PLA & ABS, its can just as easily print high temperature materials such as Nylon's & Polycarbonates.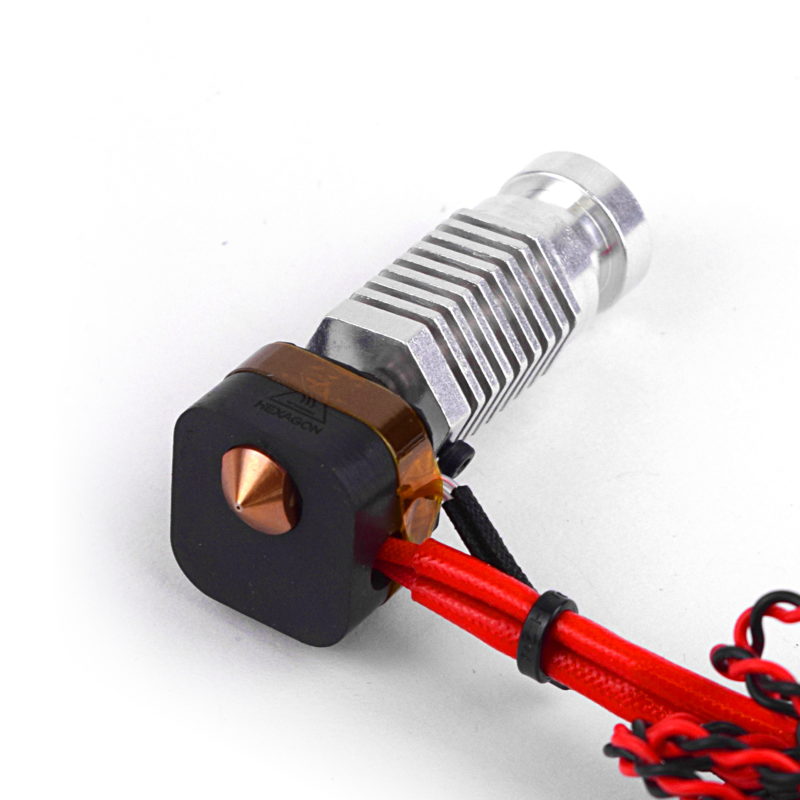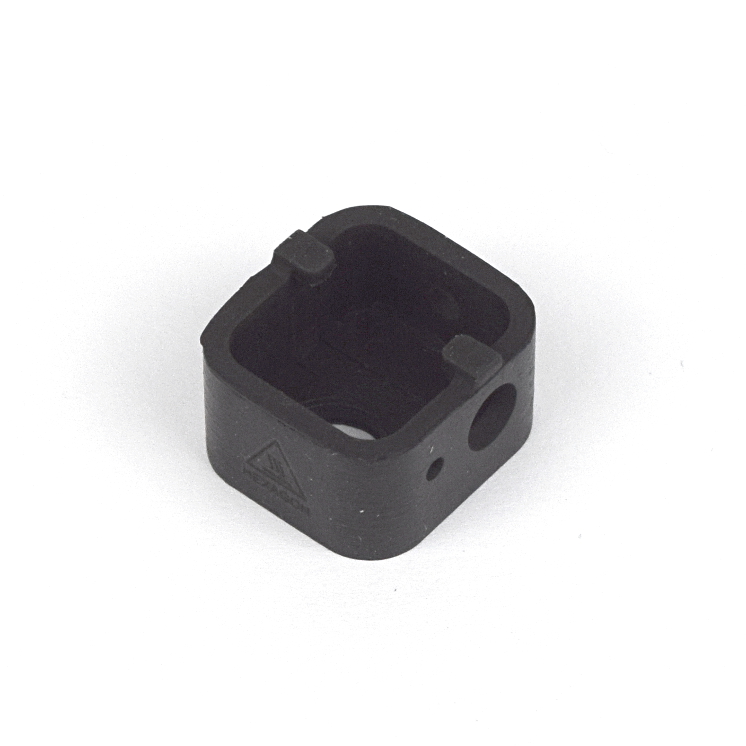 Compared to other all metal hotends on the market, the Hexagon hotend only has an overall length of 55mm and heat sink width of 19mm, and only weighs 25g.
A new addition to the hexagon hotend is a silicone cover which helps to maintain a constant printer temperature, which is especially helpful when your printer has an active print cooling system.
ASSEMBLY
The hexagon all metal hotend is very simple to assemble. Simply tighten the nozzle to the heater block. Then tighten the heater block to the heatsink. Slide the silicone sleeve over the heater block, and attach the cartridge heater using the provided grub screw. Finally push the thermistor through the hole in the silicone sleeve as far as it will go. The silicone sleeve alone will hold the thermistor in place, but it is recommended that you also wrap 5mm Kapton tape around the heater block to secure it further. The most important step is to heat the 3d printer hotend and re-tighten the heater block to the heatsink.
In addition to the tools provided with the kit, you will also need a 7mm spanner for the nozzle, and adjustable wrench for the heater block.
UNIVERSAL
1.75mm and 3.00mm are both universal direct drive or bowden, this gives you the freedom to change your up printer without having to by a new hotend.
Our kit options above give you the flexibility to customise our Hexagon kit to suit your needs, including filament size, voltage, and drive type.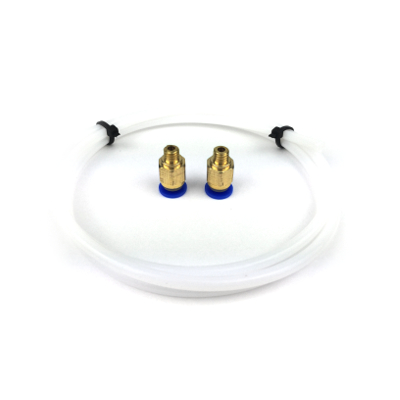 WHAT IS INCLUDED
1 x Hexagon Hotend with 0.4mm nozzle.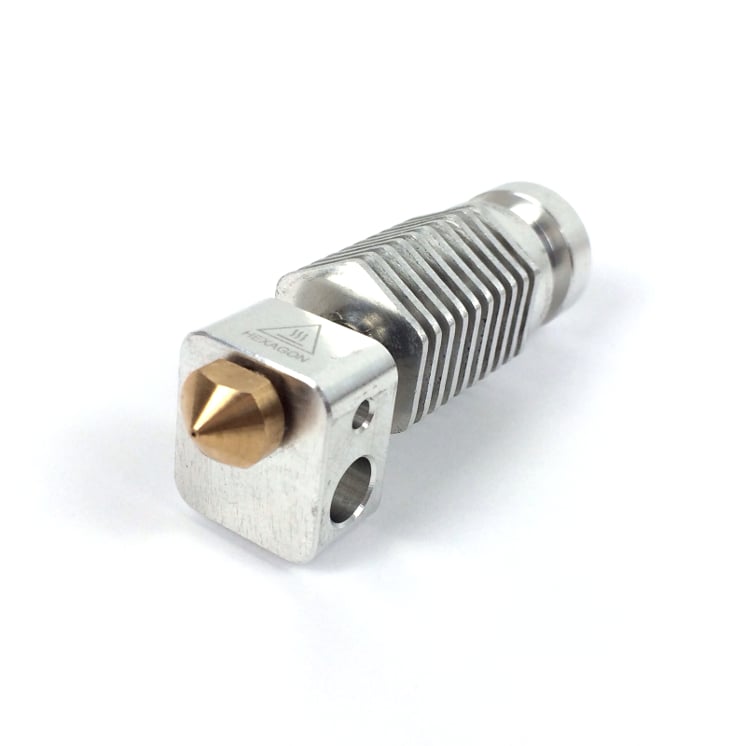 1 x Cartridge Heater
1 x 100K EPCOS Thermistor With Extension Wire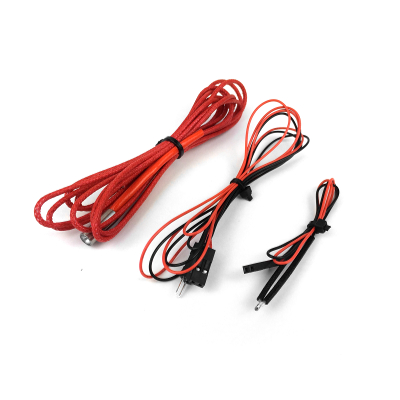 1 x M2 6mm SCHS Screw
1 x M3 Grub Screw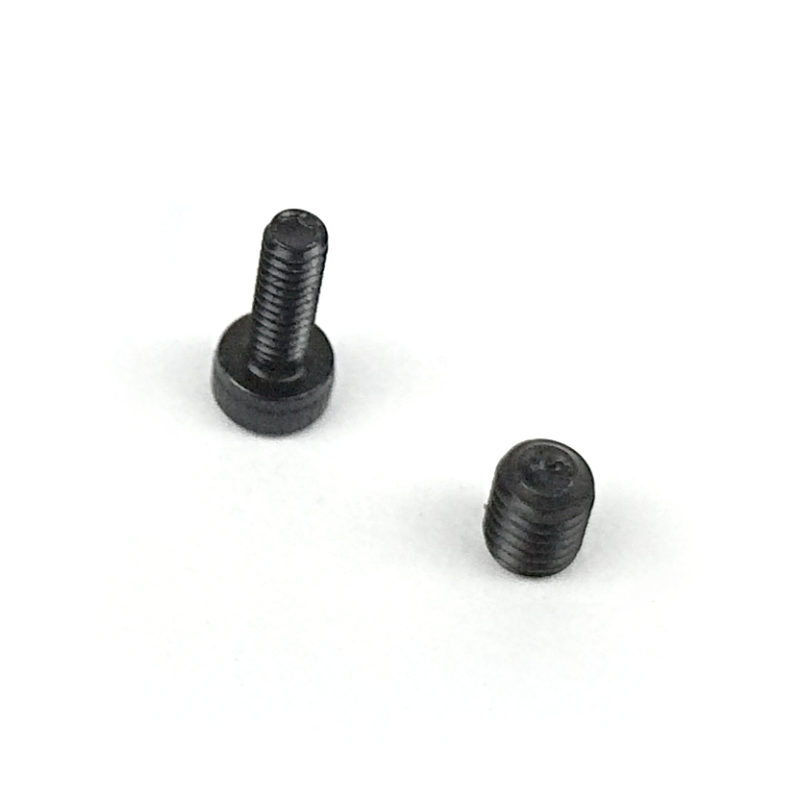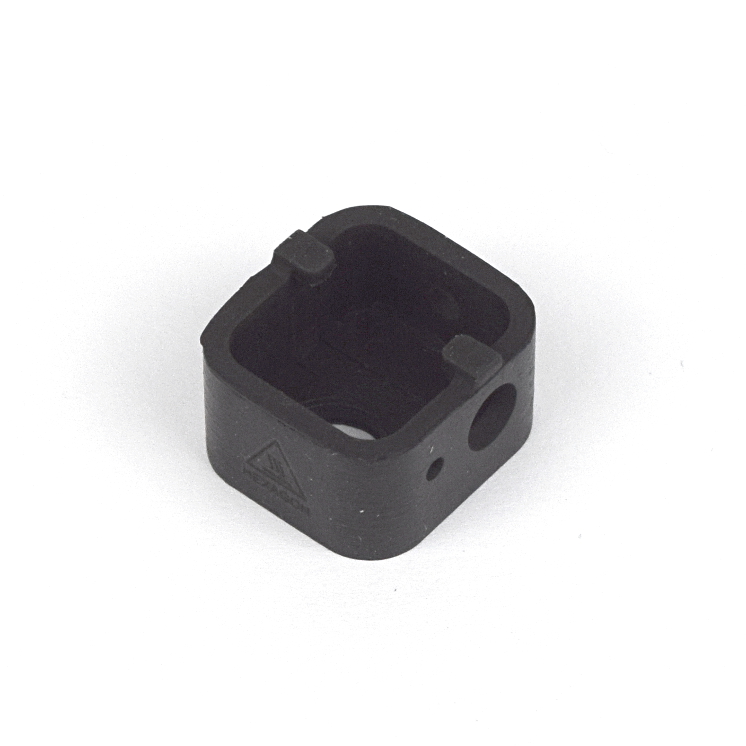 1 x 4.5mm Spanner
1 x 1.5mm Allen Key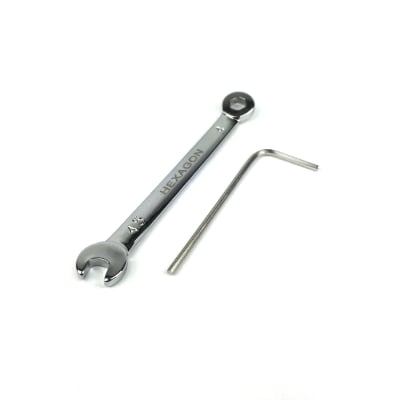 Fan Kit Which Includes:
1 x 40mm Fan
1 x 25mm Fan
These only come in 12V.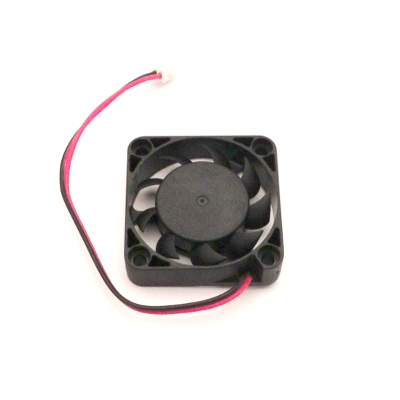 For Bowden drive, this Includes:
2 x Pneumatic Couplings
1m x PTFE Tubing
(All sized appropriately)