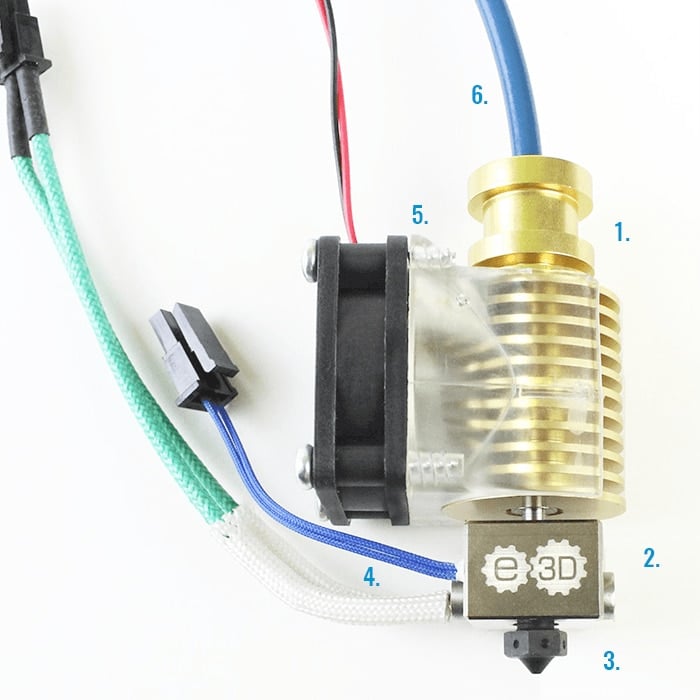 To create the best of the best, the E3D V6 Gold edition hotend uses the best of the best in the E3D Ecosystem of components. Buying the V6 Gold Edition will work out cheaper than buying all the components individually.
1. The blinged Heatsink. Anodised gold, so anyone will know that this printer is only using the best in hotend tech.
2. The V6 Gold edition uses a copper heater block. Copper has much better heat transfer that aluminium, and also reduces filament gunk from sticking to it.
3. Brass nozzles can wear over time. For the best hotend this isn't acceptable. So it has been swapped for hardened steel. A hardened steel nozzle can print any abrasive material and will not wear down. It will last a life time.
4. The standard cartridge heater has been swapped for a high precision quick release heater. Exact physical dimension produce better thermal conduct. And the quick release means hotend changes are a breeze.
5. The fan duct has been manufactured from clear plastic, so you can really show off your bling.
6. Upgraded PTFE Tubing to Capricorn PTFE Tubing. It has much stricter tolerance, and less internal friction.
WHAT IS INCLUDED
1 x E3D v6 Gold Edition with copper heater block, and hardened 0.40mm nozzle.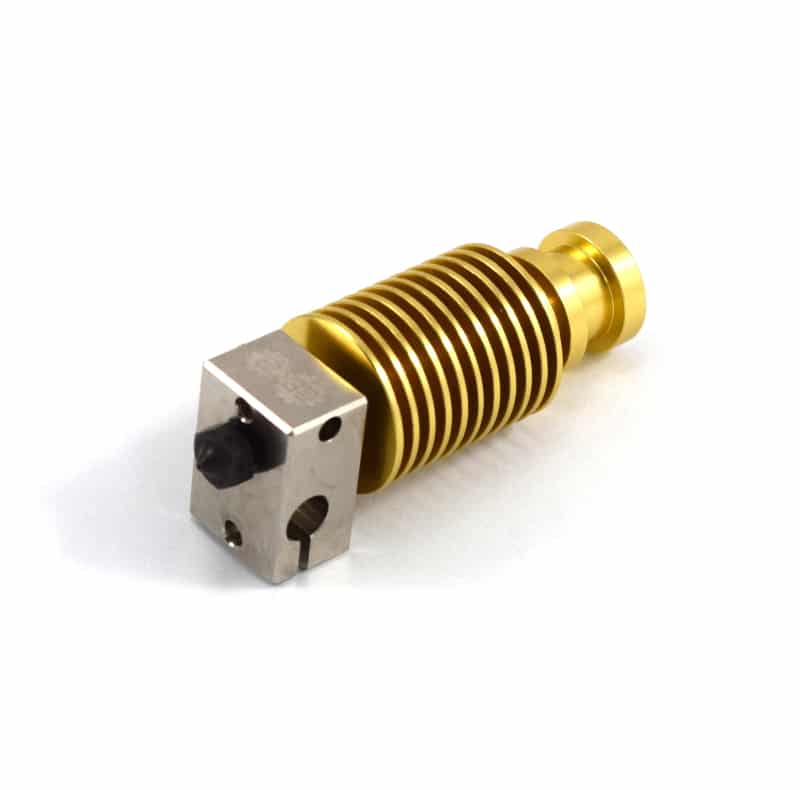 1 x High Precision Cartridge Heater to chosen voltage.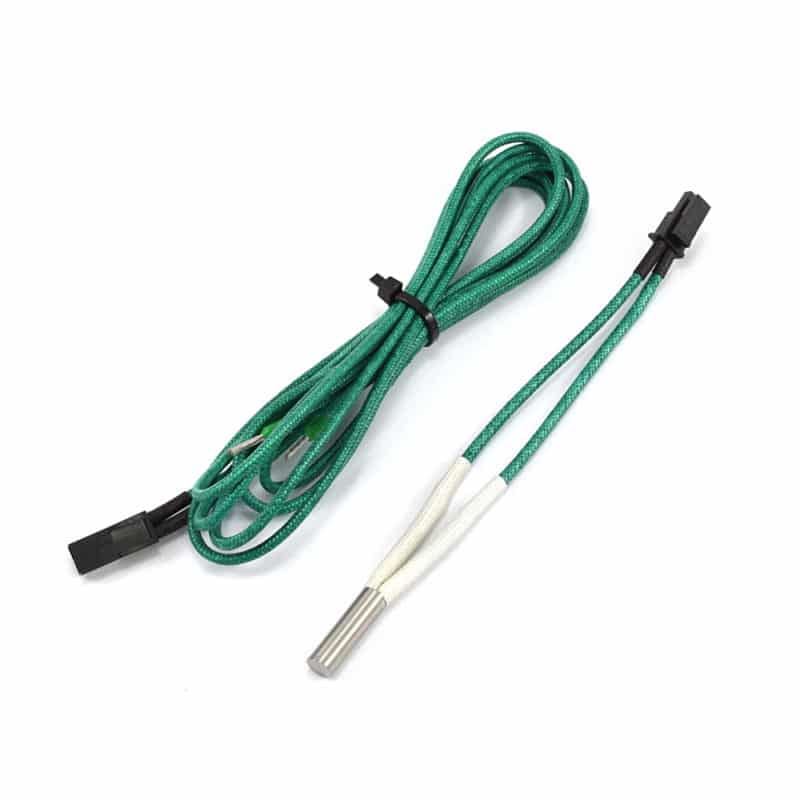 1 x Thermistor Sensor Cartridge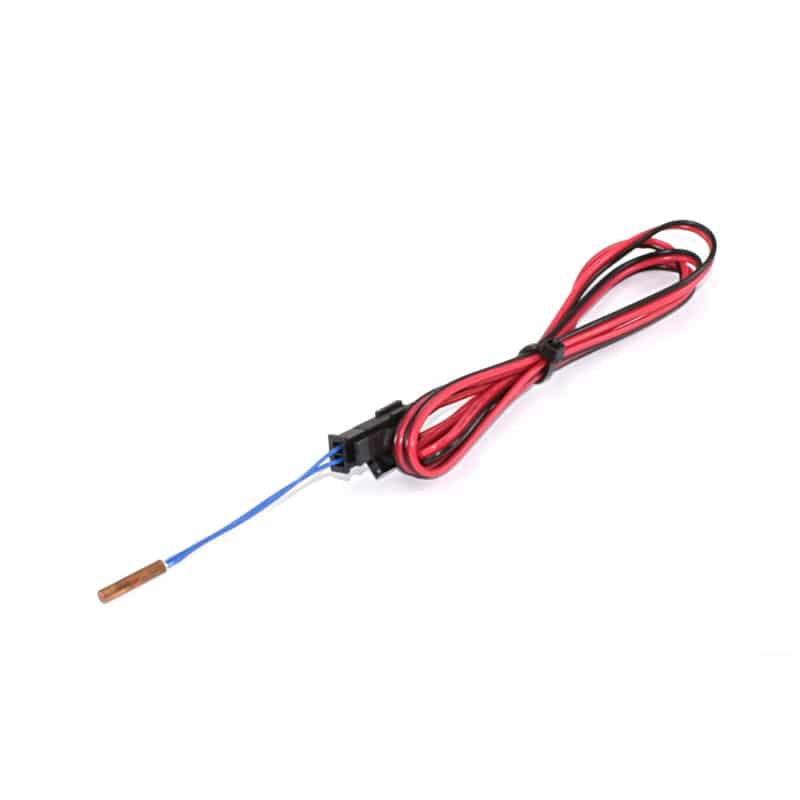 1 x 30x30x10mm DC Fan to chosen voltage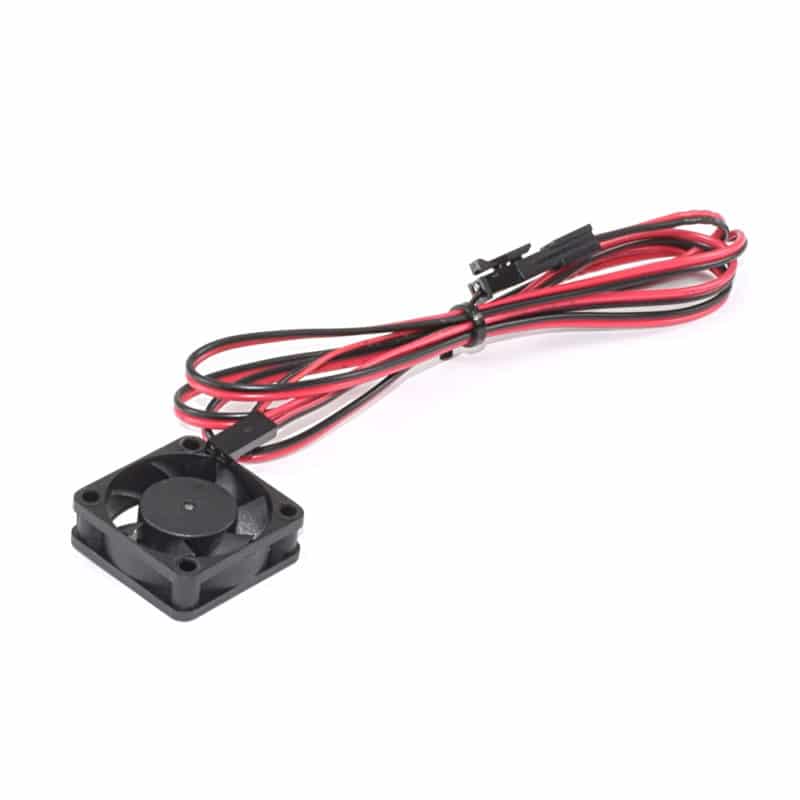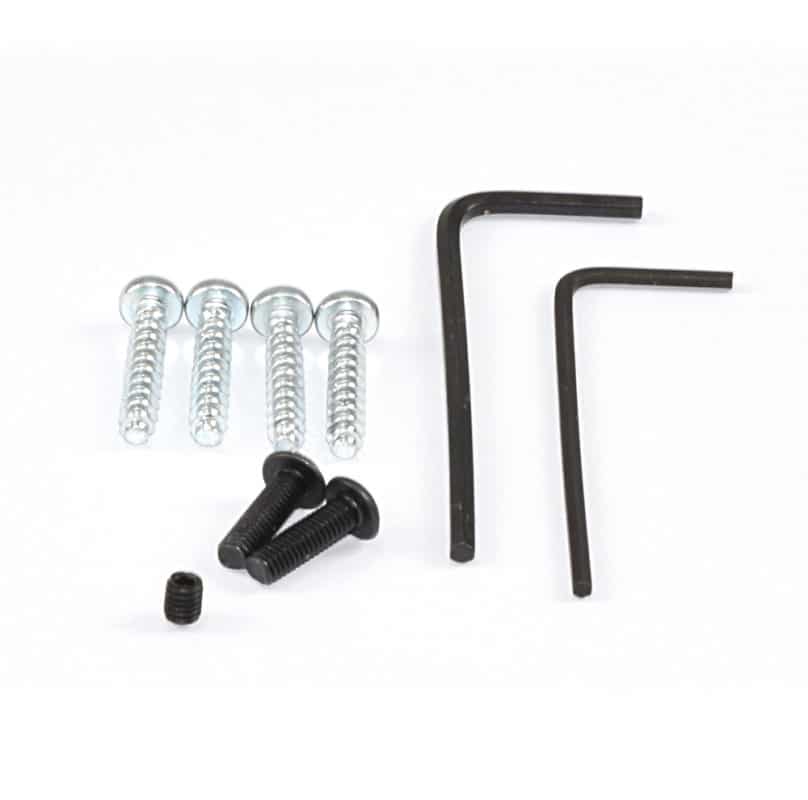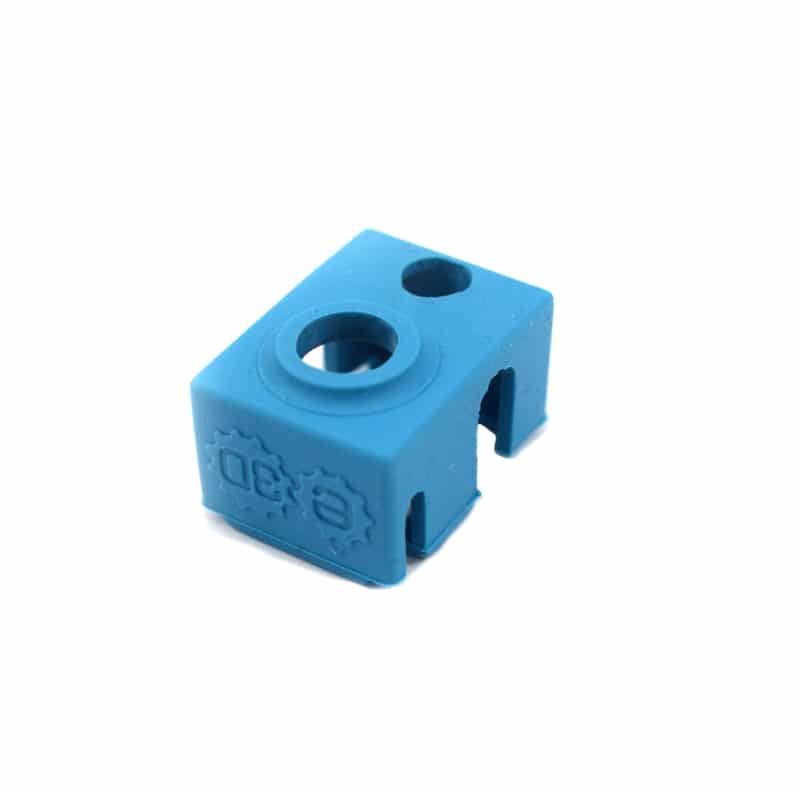 Bowden Kit Which Includes:
1 x Extruder Screw Coupler
800mm x Capricorn PTFE Tubing
(All sized appropriately)