PolyC 3D Printer filament (Polycarbonate) is an engineering grade 3D Printer filament. It combines an extreme impact resistance with a high elongation at break, means it is a durable filament which can be used in endless high strength applications. Polycarbonate is used in multiple applications which require an engineering grade material, like riot shields, bullet proof glass and phone exteriors.
WHAT MAKES PolyC DIFFERENT?
Ooznest Materials PolyC 3D Printer filament gets its strength from its high impact resistance, in fact it is the highest of all the materials we sell, 60kJ/m2. This means the printed part could be dropped, banged and knocked without breaking. PolyC also has the advantage of a high softening temperature, so it can hold these properties over a wide temperature range.
PolyC just has so many great features it can be hard to list them all. Ooznest Materials PolyC 3D Printer filament also has near perfect optical clarity, taking full advantage of this property can create some truly outstanding and unique printed objects. Polycarbonate is also a little flexible, it can be bent and twisted without breaking, so could also be considered on applications where a little flex is required.
When printing Ooznest Material PolyC a high-temperature hotend would be required, it needs to be able to reach 280-290°C. A suitable heated bed with a print surface material like PEI would also be required.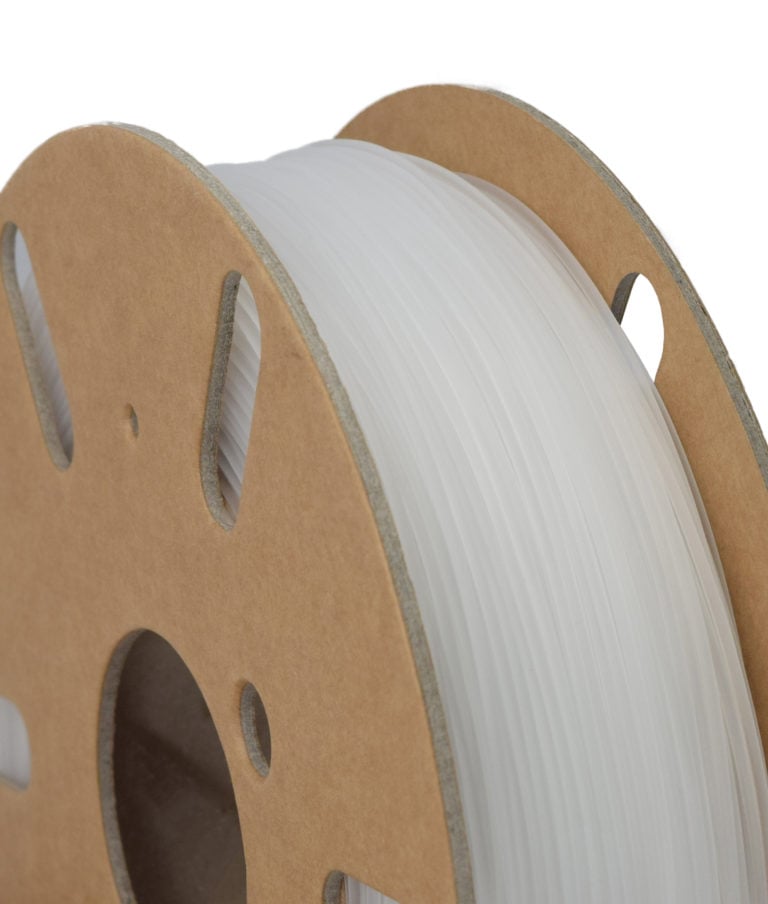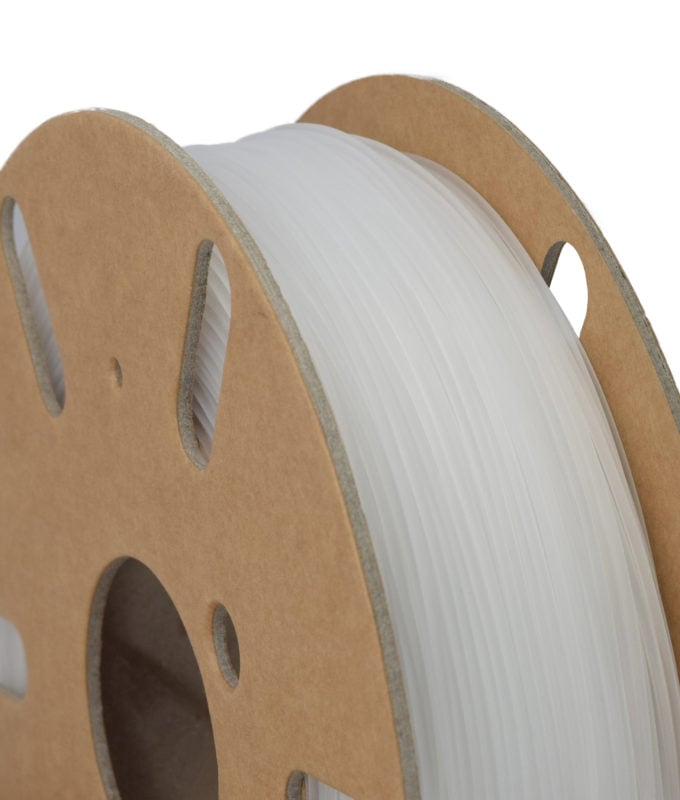 WHY CHOOSE OOZNEST MATERIALS?
At Ooznest we live, breath and dream 3D Printing. We use 3D Printers on a daily basis whether it is manufacturing parts for our machines, or just having fun.
Ooznest Materials was launched out of a necessity to bring the widest range of premium materials to every maker at affordable prices. Our filaments are manufactured in Europe to the highest standards, with only premium, not contaminated raw materials.

All our Ooznest Materials 3D Printer Filaments are manufactured to a 0.05mm diameter tolerance. Our filaments arrive vacuumed packed, inside a shrink wrapped box, with an extra special secret treat :). This insures your 3D Printer filament arrives in a pristine condition ready for printing.
Normally filament is wound onto plastic spools. We recognised that winding 3D Printer filament onto a plastic spool is completely unnecessary. All our Ooznest Material filaments are wound onto a 100% recyclable cardboard spool. Our cardboard spools are extremely rigid, they will not twist, deform, or tear from repeated use.
Not sure if our filament is right for you? Don't worry you can just buy an Ooznest Materials sample and give it a try, we guarantee you won't be disappointed with Ooznest Materials.
We have built a reputation for outstanding customer service, and we plan to keep that with Ooznest Materials. A member of our expert team is available by email or phone, for printing advice, or just a general chit chat. We have a no hassle return or exchange process, if you are happy, we are happy.