Want a highly aesthetical PLA which will give them WOW factors print everyone will be excited about? Ooznest Materials Glow could just be the material for you. When in the light it looks like any normal material. Turn off the lights, and it will glow green! Perfect for events when you need to create a spooky atmosphere. Glow combines normal ABS or PLA material with glow in the dark material, it gives a beautiful glow rarely seen before. Get Ooznest Materials Glow to show off your 3D Printing capabilities.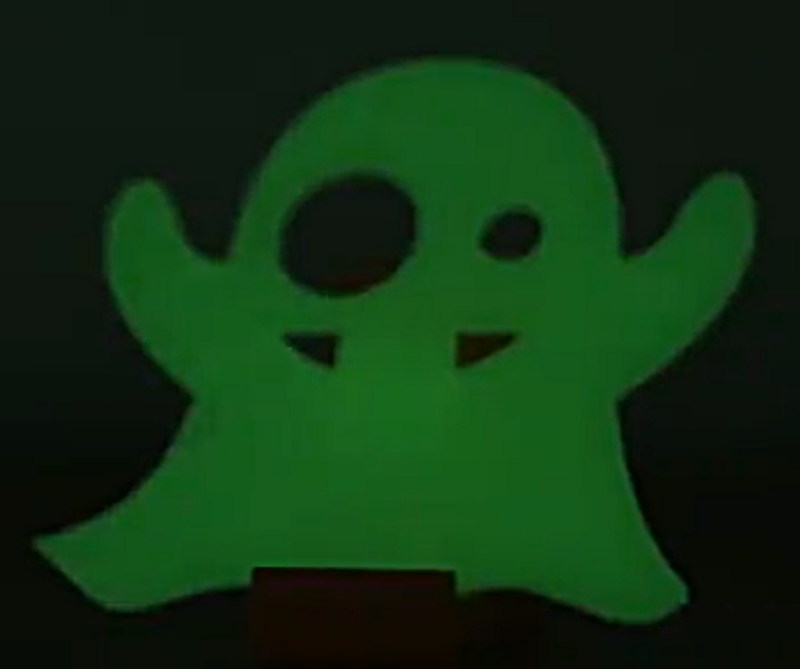 WHY CHOOSE OOZNEST MATERIALS?
At Ooznest we live, breath and dream 3D Printing. We use 3D Printers on a daily basis whether it is manufacturing parts for our machines, or just having fun.
Ooznest Materials was launched out of a necessity to bring the widest range of premium materials to every maker at affordable prices. Our filaments are manufactured in Europe to the highest standards, with only premium, not contaminated raw materials.

All our Ooznest Materials 3D Printer Filaments are manufactured to a 0.05mm diameter tolerance. Our filaments arrive vacuumed packed, inside a shrink wrapped box, with an extra special secret treat :). This insures your 3D Printer filament arrives in a pristine condition ready for printing.
Normally filament is wound onto plastic spools. We recognised that winding 3D Printer filament onto a plastic spool is completely unnecessary. All our Ooznest Material filaments are wound onto a 100% recyclable cardboard spool. Our cardboard spools are extremely rigid, they will not twist, deform, or tear from repeated use.
Not sure if our filament is right for you? Don't worry you can just buy an Ooznest Materials sample and give it a try, we guarantee you won't be disappointed with Ooznest Materials.
We have built a reputation for outstanding customer service, and we plan to keep that with Ooznest Materials. A member of our expert team is available by email or phone, for printing advice, or just a general chit chat. We have a no hassle return or exchange process, if you are happy, we are happy.