The Titan Aqua is the first of its kind hotend extruder combination with integrated watercooling. It was created by E3D Online to bring professional grade 3D Printing to the masses. The Titan Aqua stays incredibly cool, even when the ambient temperature is high, thanks to the watercooling. With a watercooled heat sink and motor it offers outstanding high temperature performance so every kind of plastic can be printed. The whole Titan Aqua system is efficient and super quiet.
The same as the Titan Aero, the Aqua is built using the E3D V6 heatbreak. This means the entire hotside is identical to the V6 allowing it to use the whole E3D ECO System of high temperature parts. The Titan Aqua comes with a 0.4mm brass nozzle and E3Ds compact but powerful NEMA17 Stepper motor.
Compact and rigid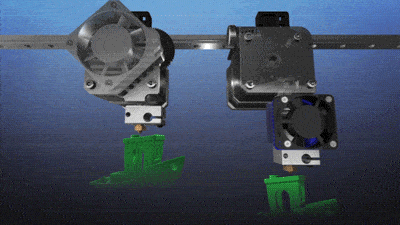 By combining the Titan and V6 into a single package it has made the overall system 25mm shorter, meaning 25mm of greater print height! With a V6 and Titan combo the hotend is simply held in place using a groovemount, but with the Titan Aqua because the hotend is fully integrated and bolted onto the extruder it is extremely rigid. The Titan Aqua will much more accurately follow the motion system of a 3D Printer, even at very high accelerations.
ACCURATE AND RELIABLE
There is an even greater advantage to the 25mm reduction in length, this means a 25mm shorter filament path. This is important because 3D Printer filament acts like a spring, so when you start to extrude there is a time lag between when the hobbed pulley moves, and when the filament will extrude from the nozzle, the same applies when you finish extruding. Therefore the Titan Aqua is a much more responsive system leading to overall better print quality.
The Titan Aqua has a fully guided filament path, with no gaps for buckling of flexible filaments. The fully constrained path from extruder to meltzone means flexible filaments are now very easy to print and pain free.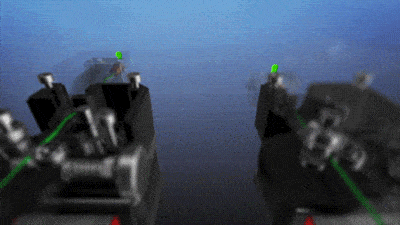 easy to use and maintain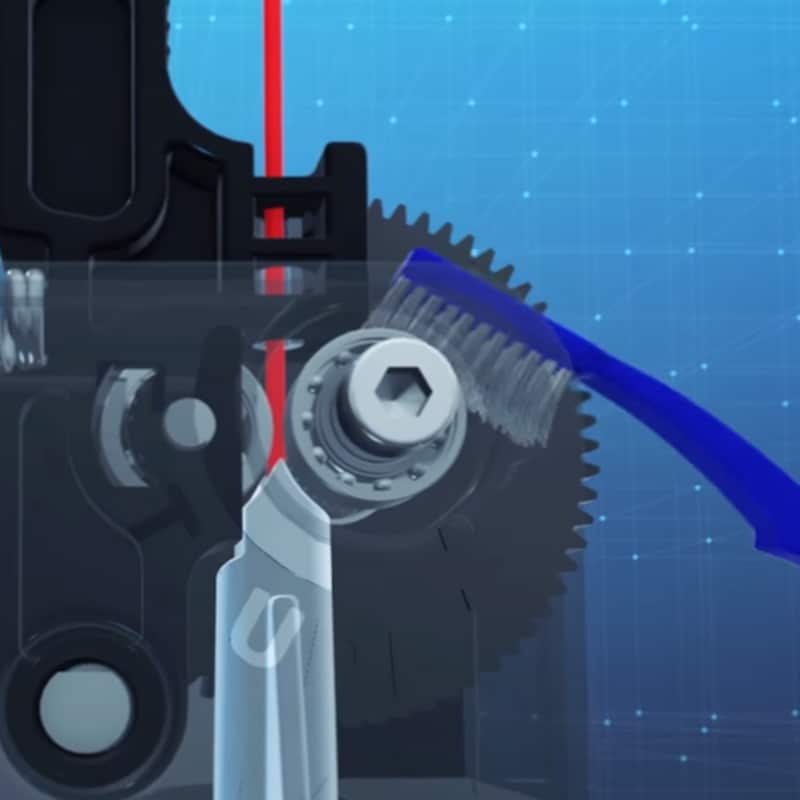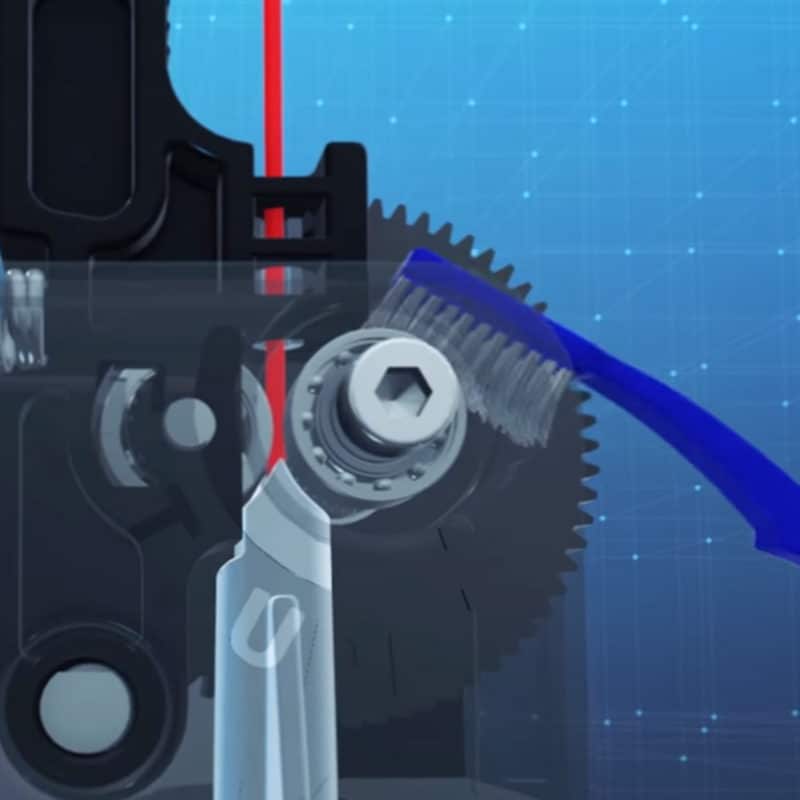 With an adjustable tensioner system you can easily set the desired tension to a repeatable value. With a quick release lever on the idler, the extrusion can be easily stopped or filament changed.
The Titan Aqua was designed with maintenance in mind. The hobbed pulley is open, and easily accessible for cleaning with out taking the extruder apart. The shape of the drive gear teeth have been specially designed so filament debris flakes off cleanly. The accessible thumb wheel makes manual extrude, purge, and filament changes a breeze. The inside of the Titan can be accessed within one minute, using only one allen key. It reassembles just as quickly.