The E3D v6 Copper Nozzles are manufactured from a high temperature copper-alloy that will not soften until above 500C, this makes them perfectly suited for extremely high temperature applications. With very high thermal conductivity, these v6 copper nozzles make for faster heat up times, and will perform well with most filaments on the market.
The nozzles are also nickel plated. The nickel plating greatly reduces the adhesion of plastic to the metal, meaning they will stay clean, even without a silicone sock. In addition E3D also managed to make them nickel plated internally, making extrusion much easier, more responsive, and less likely to jam.
E3D chose copper because of its high thermal conductivity, it has been hardened and treated to reduce oxidation at high temperatures. This will give faster heat up times and tighter temperature control. Because the copper alloy chosen is temperature resilient, it will not soften or anneal until well after 500C, making it the perfect E3D v6 nozzle for the extreme temperature applications.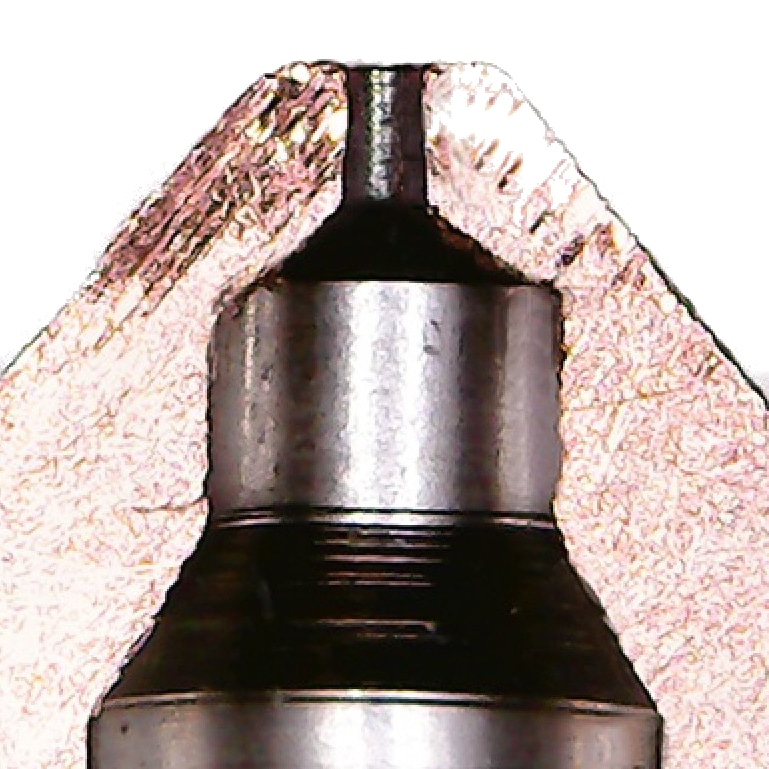 Superior Geometry
Volcano brass nozzles are specially designed for fast printing when using the E3D Volcano heater block. The Volcano nozzles pack a punch when printing at fast speeds and huge layer heights.
The Volcano nozzles have been specially designed, with perfectly crafted internal geometry to optimise plastic flow and output. They have an extra long heated melt zone, for the ultimate filament melt speeds. The brass nozzle tips are individually sized for optimum trace flattening.
All nozzles are now identifiable by the markings seen on the flats of the hex head. See the table below to identify each nozzle.