The C-Beam Linear Actuator uses aluminium extrusion to create a robust lead screw-driven system capable of moving heavy weights with high accuracy. It is suitable for a wide range of automation applications. As this linear actuator uses the C-Beam Aluminium extrusion it can be easily combined with other products in our extrusion range to make complex machines.
The C-Beam Linear Actuator kit uses a lead screw system driven by a NEMA23 Stepper motor for its linear motion. This combination allows a large weight to be moved accurately.
The C-Beam Linear Actuator is available in standard lengths of 250/500/1000mm. Our cutting service is also available if a precise length is required.
The travel of the linear actuator is calculated by subtracting 100mm from the lengths above.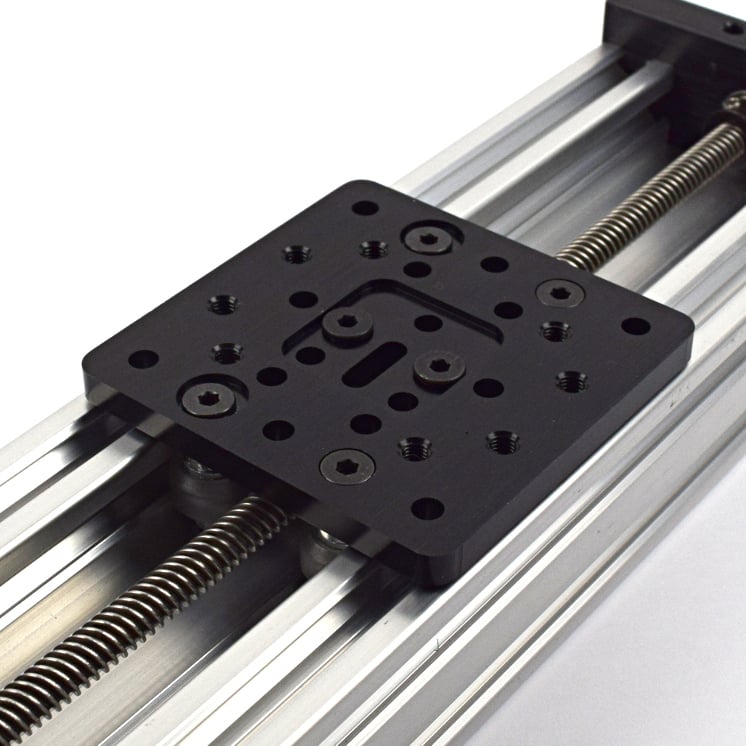 Available options
---
Single Gantry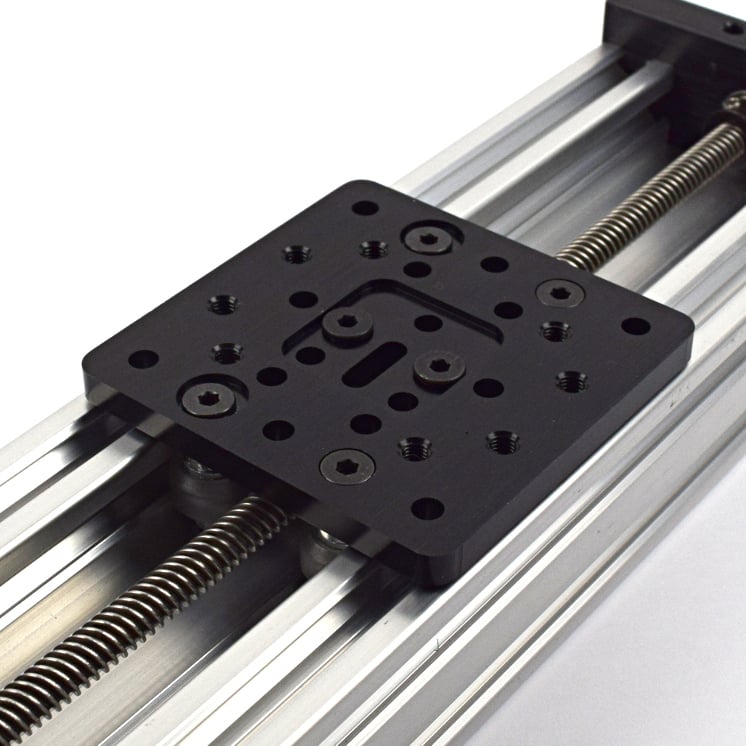 The standard gantry supplied with our actuator and uses 4 wheels for stability. Perfect for most applications.
Double Gantry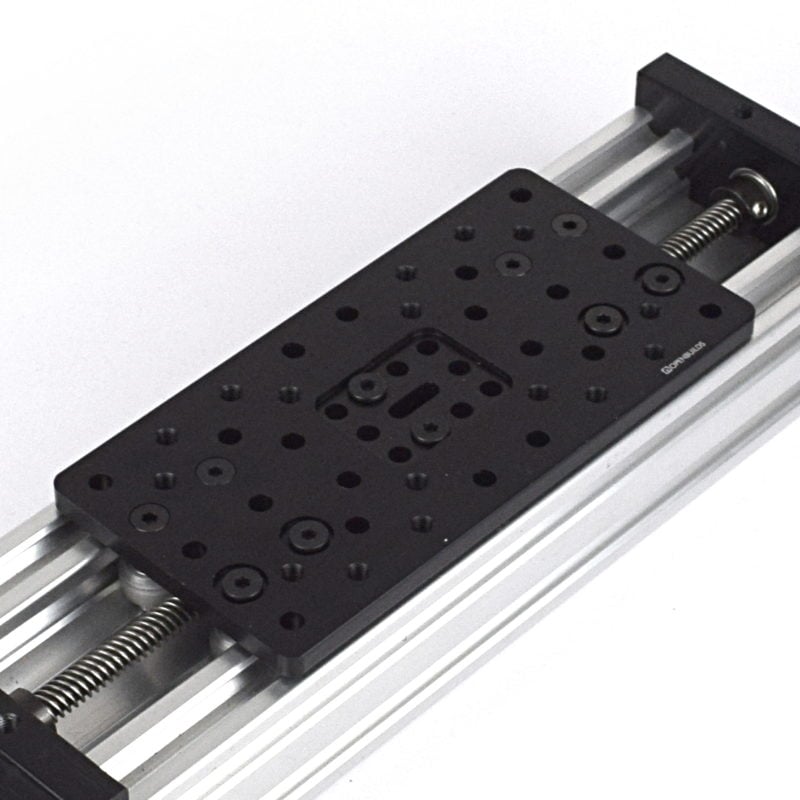 An elongated version of the single gantry. Providing more mounting points and double the wheels. Well suited to large loads and extra stability in the vertical direction.
XL Gantry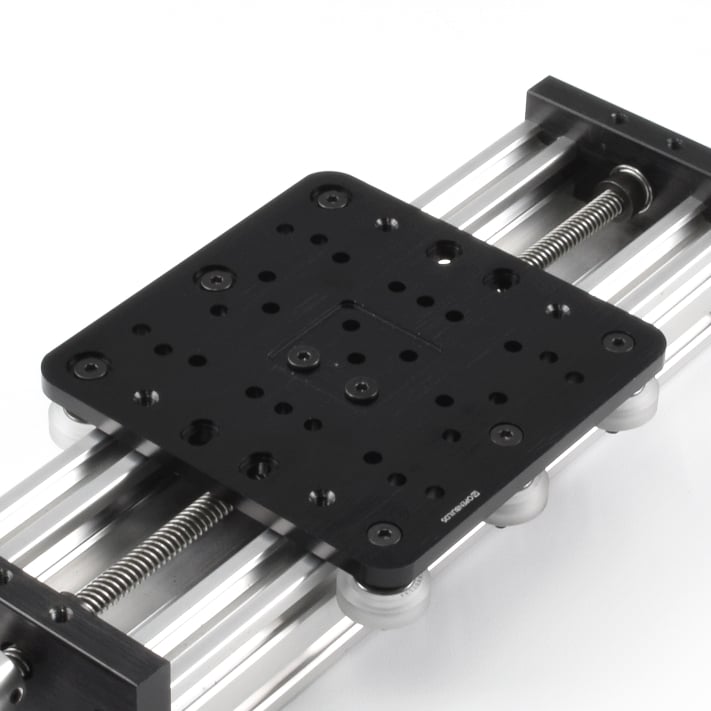 The XL Gantry is wider providing a stable platform in all directions. It uses external large wheels to increase stability. It does not reduce travel as much as the double gantry.
Weight Range*: 0 – 5kg
Maximum Travel Reduction: 0mm
Weight Range*: 0 – 10kg
Maximum Travel Reduction: 80mm
Weight Range*: 0 – 10kg
Maximum Travel Reduction: 50mm
*Weight range is only estimated and depends on a range of factors.
Motor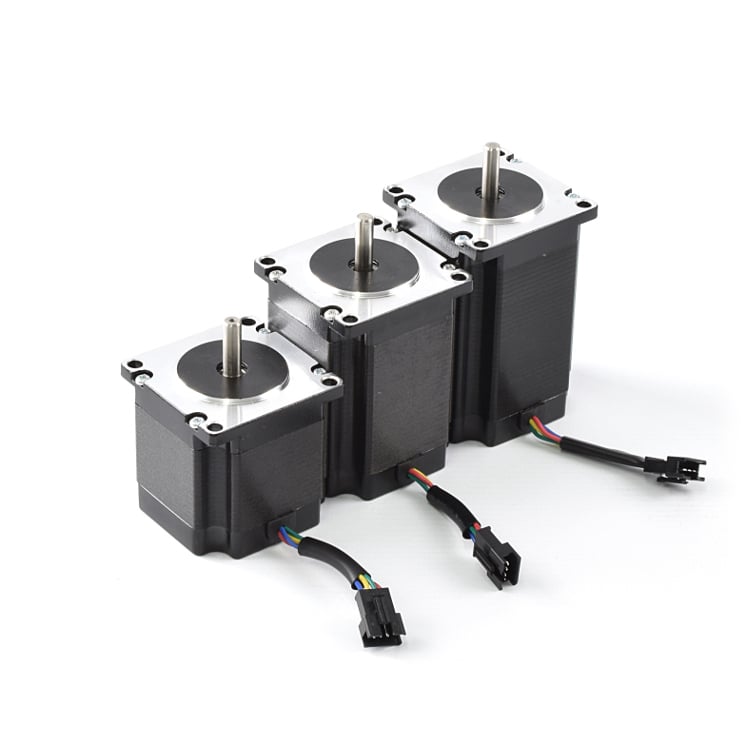 The C-Beam Linear Actuator only uses NEMA23 Stepper motors. We have a range of options available.
You can supply your own NEMA23 Stepper motor, if you do, the mounting hardware will still be included.
C-Beam Shield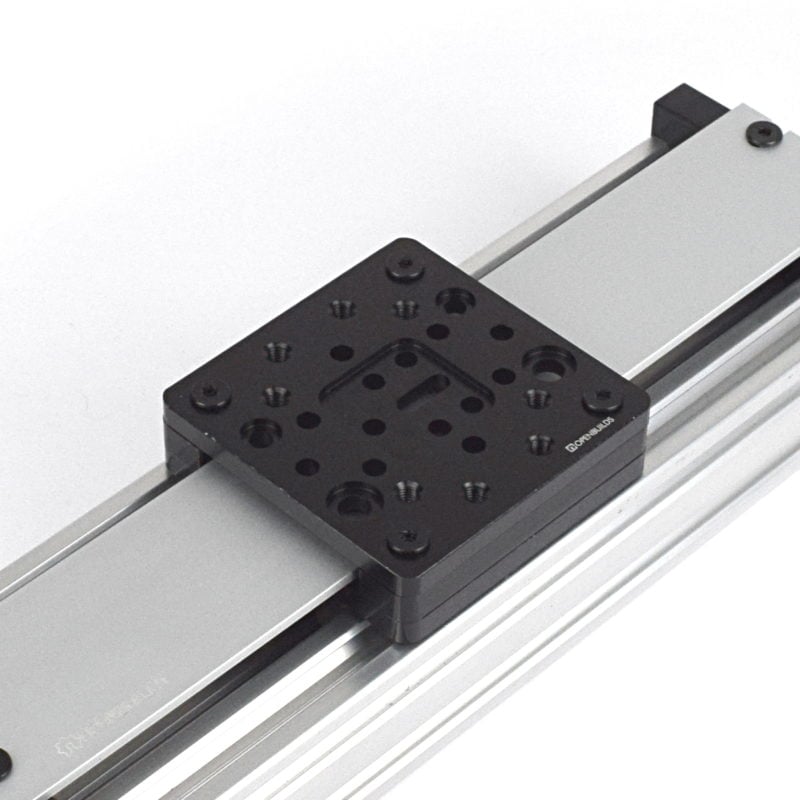 Shields the lead screw and wheels from debris. Ideal for increasing the life span of the linear actuator.
Only available in 250mm & 500mm versions and not compatible with the XL Gantry.
C-Beam Motor Standoff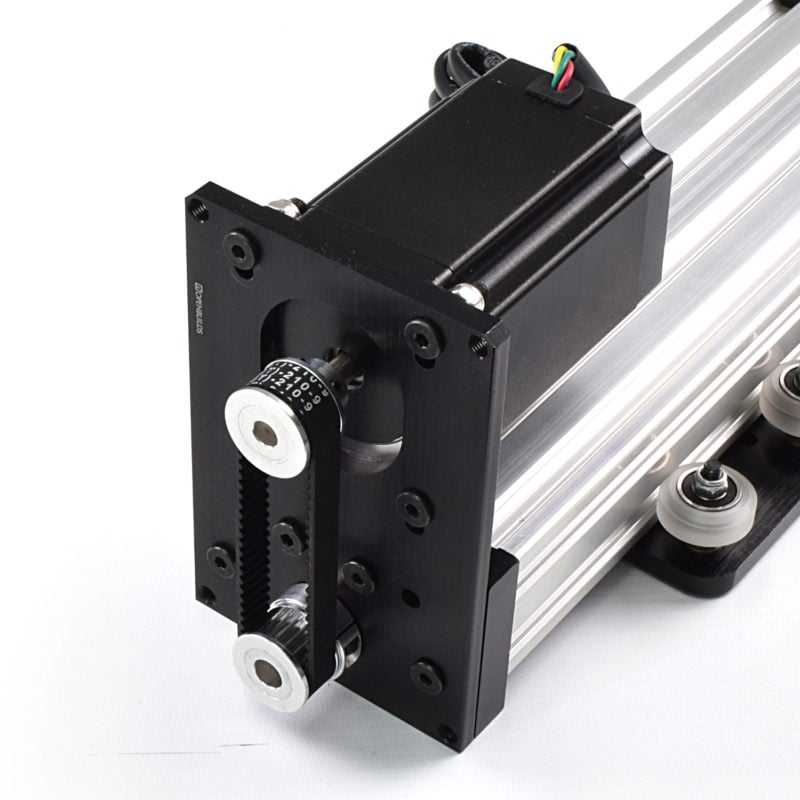 Flips the stepper motor 180 degrees to reduce the overall length of the linear actuator. A must-have if space is a premium.
Overall actuator length is just the length selected in Step 1 plus 55mm.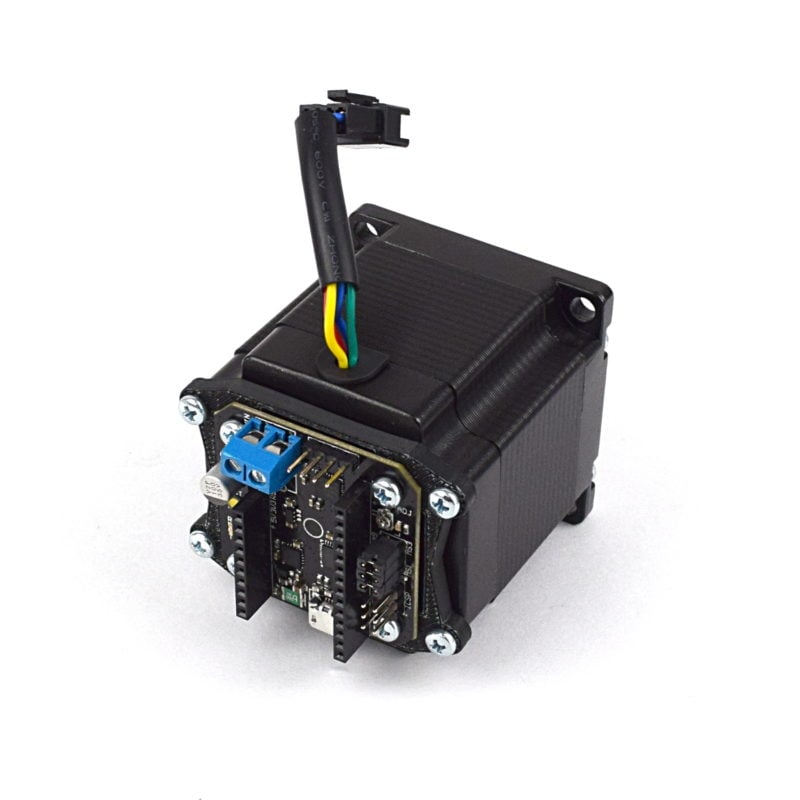 Controller
Stepper motors require a controller to operate. The uStepper S32 combines an Arduino and stepper driver into a compact PCB that mounts directly on the back of the stepper motor.

The uStepper S32 needs to be programmed through the Arduino IDE. An Arduino library is provided to simplify this process.
More details about the uStepper S32 can be found here: https://ooznest.co.uk/product/ustepper-s32-controller/
What you will be getting
---
All the parts to build a C-Beam Linear Actuator according to the options chosen in the product configurator.
Please visit the 'Documentation' tab above to view the instructions manuals to build the C-Beam Linear Actuator.