ABOUT
The NEMA17 Belt Driven Linear Actuator uses standard v-slot parts to create a very simple but powerful belt driven linear actuator. The linear actuator can be used for a whole host of applications, from a simple camera slider, to a modular 3D Printer design.
Because this kit uses all standard v-slot parts it can be easily combined with more of these actuators, other types, or a design of your own to quickly build a functional machine.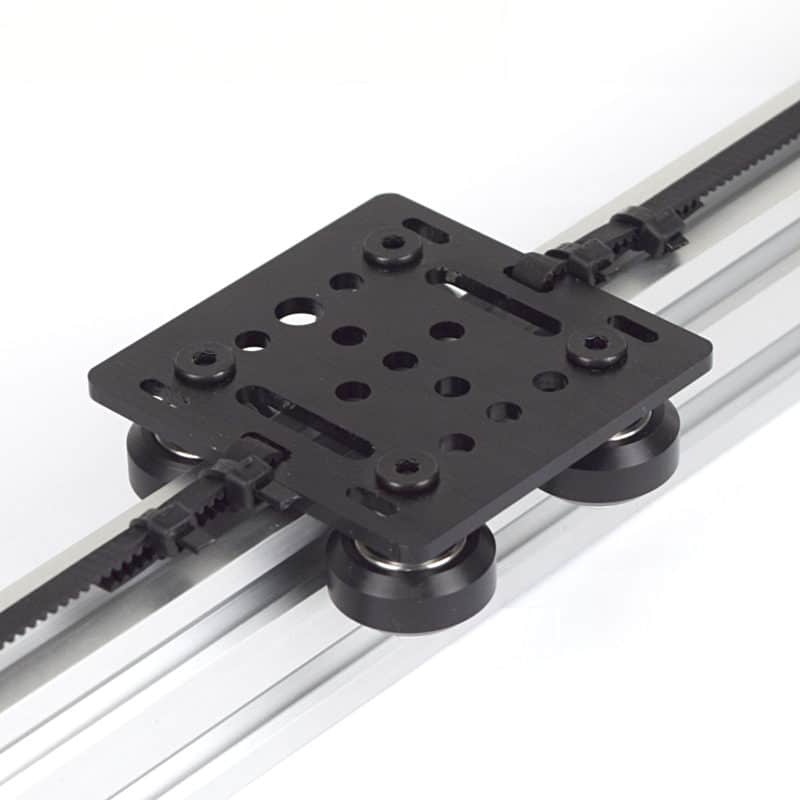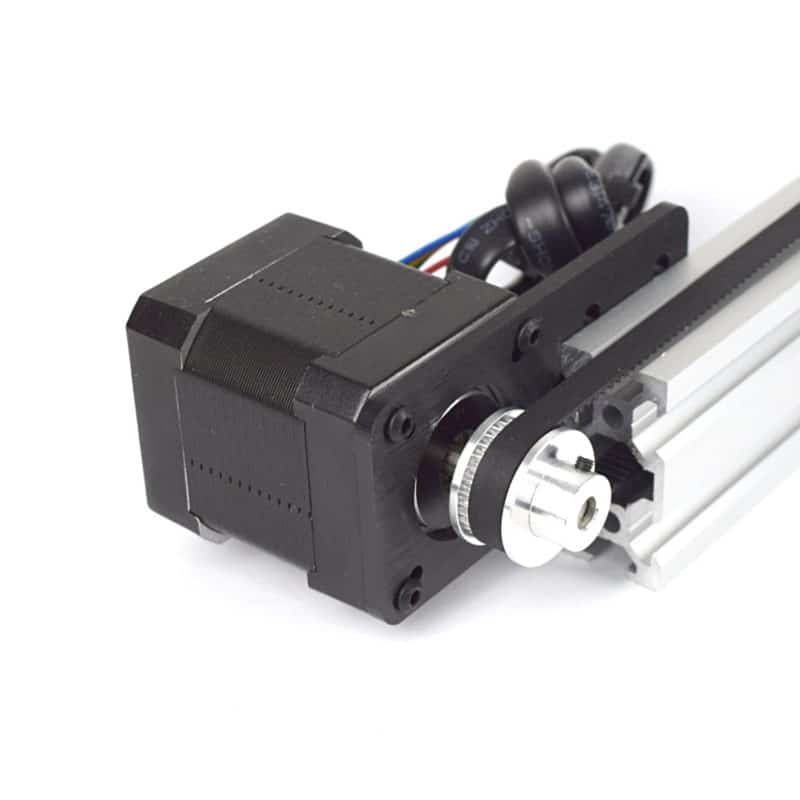 We have a range of options available for this linear actuator, it is available in a 20×40/20×60 & 20x80mm profile in either clear or black anodise. With standard lengths of 250/500/1000/1500/2000/2500 & 3000mm. If you need it to a precise size, other than the standard lengths, for an additional cost, our cutting service is available.
The length of the linear actuator is not the travel distance. The travel distance is calculated by subtracting 155mm from the extrusion length, this is for a V-Slot Gantry – Small.
MOTOR OPTIONS
For the motor there are multiple of options available. The first option is to have the linear actuator without a stepper motor, if you choose this option the hardware to mount the motor, and motion parts are still provided.
The second option is a stepper motor included. Stepper motors ideally need to be run from a controller with a stepper driver, the controller is not included with this option.
The final option is a stepper motor with a uStepper controller. The uStepper is an ultra compact stepper motor controller board, it is Arduino compatible with a built in stepper driver, it can be mounted directly on to the back of the stepper motor. In addition to this it also has a rotary encoder, this allows absolute position tracking of the motor shaft making missed stepped detection possible. The uStepper also has a built in temperature sensor next to the stepper driver, allowing for continuous temperature monitoring.
The uStepper needs to be programmed through the Arduino IDE to carry out the operations you require. To simplify this an Arduino library is available for uStepper which provides functions for all the main features.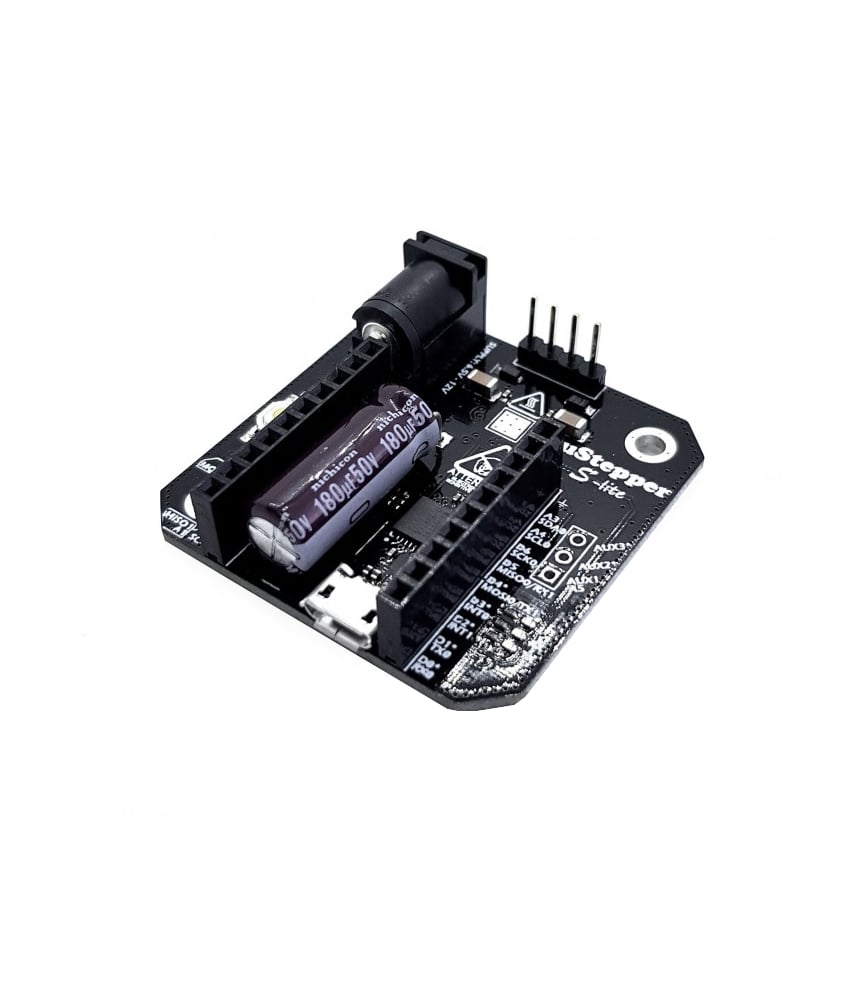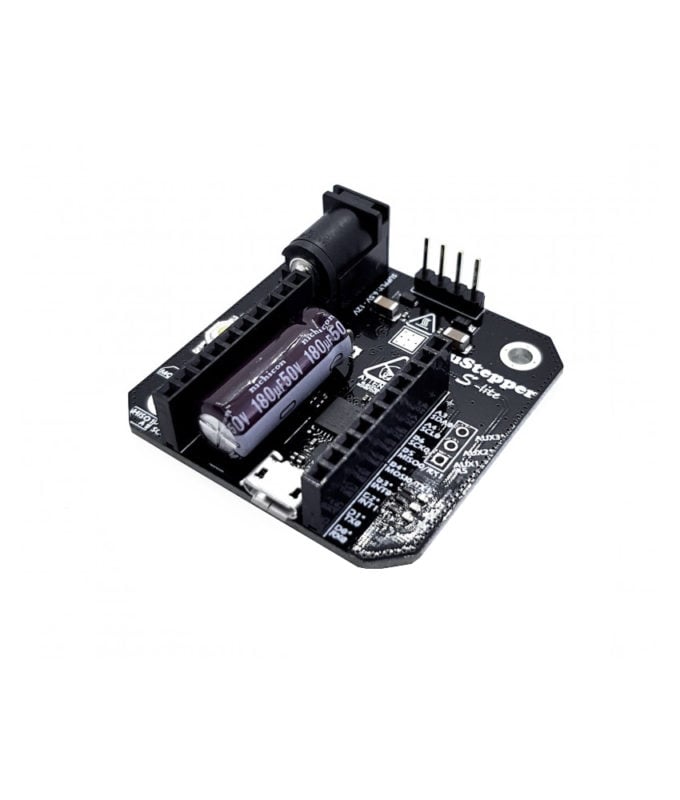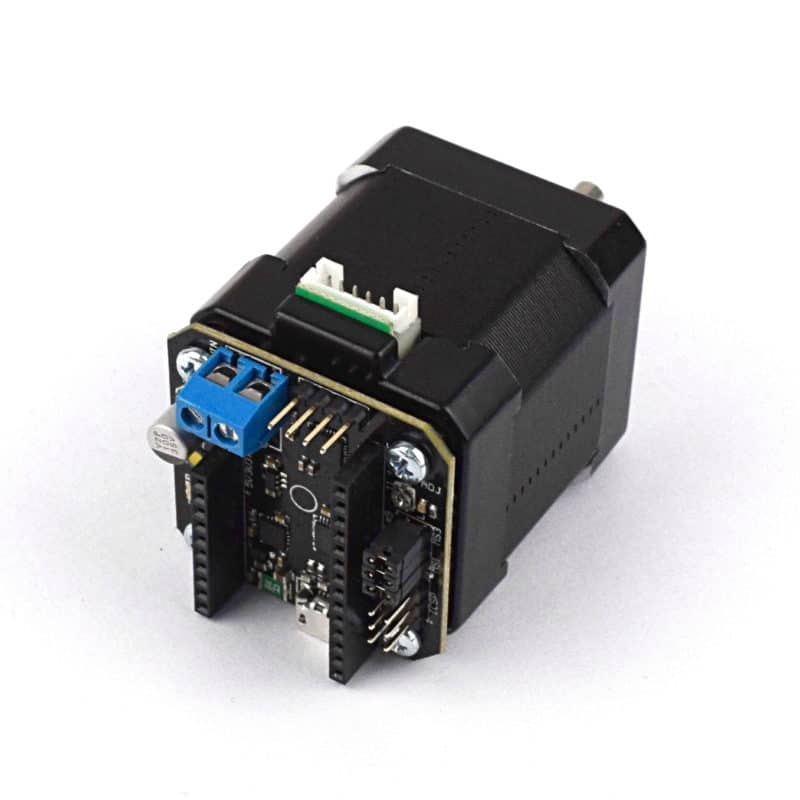 assembly
Minimal tools are needed, 4/2.5/1.5mm allen keys, 8mm Spanner, and a Screwdriver.
This is a very simple kit to build. Mark Carew, of Openbuilds, has made an excellent instruction video showing you how to build this linear actuator. This video can be found in the tab named "Documentation" directly under the configurator pictures above.
what you will be getting
Everything to build a NEMA17 Belt Driven Linear Actuator as to Mark Carew's specification. A NEMA17 stepper motor is an optional addition, if you choose not to have a NEMA17 stepper motor, you will still get the mounting hardware.