The new internal geometry of the E3D v6 nozzle has brought together community feedback and extensive testing. The new nozzles have been designed from the ground up, and have been optimised to reduce back-pressure, ease filament flow, and improve retractions.
The bottom flat surface of the nozzle flattens down the layer of plastic, for each nozzle size this has been customised. On the smaller nozzles, a small tip gives high precision.
Whereas on the larger nozzle, a large flat tip improves the finish when printing large layers.All nozzles are now identifiable by the markings seen on the flats of the hex head. See the table below to identify each nozzle.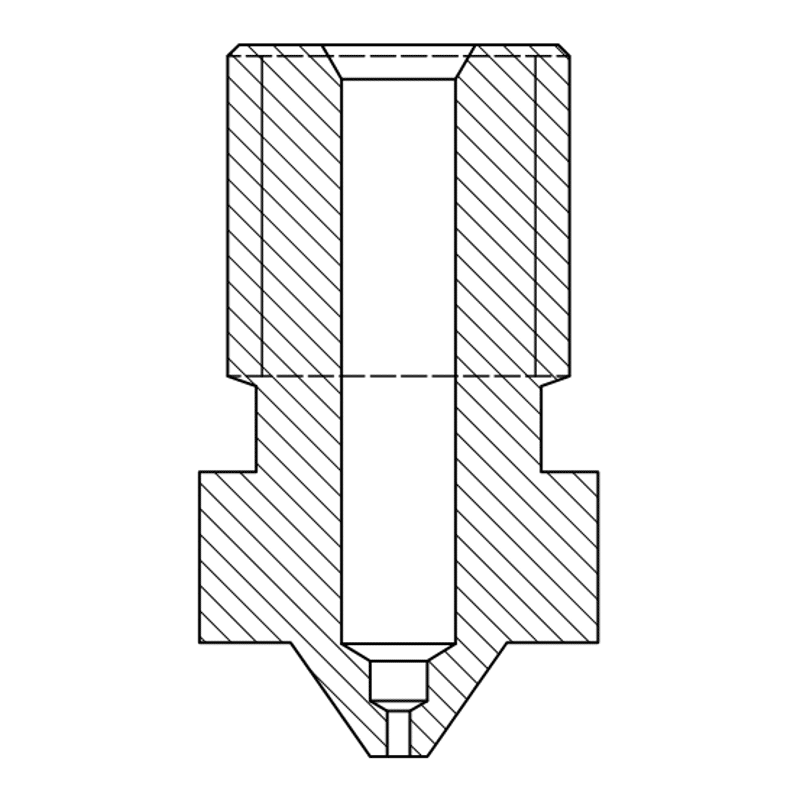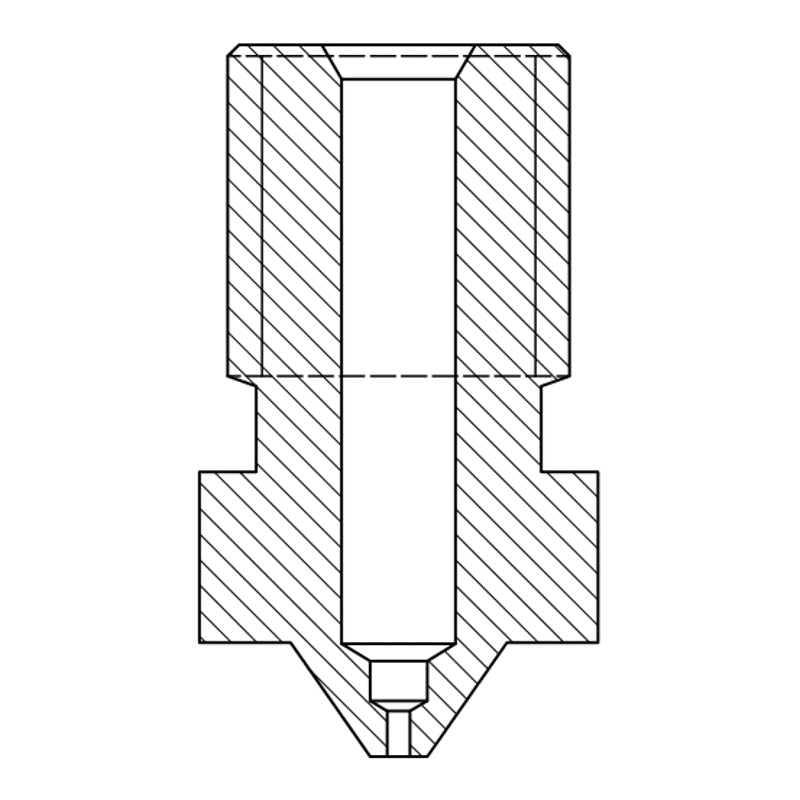 The nozzle kit includes the full from the E3D ecosystem perfectly presented in a safe storage case with nozzle identification labels.
The E3D v6 nozzle fun pack allows you to experience the whole 3D printing experience, at super fine detail, or extreme high speed. Also included is the simple E3D Nozzle spanner.
The E3D Nozzle fun pack contains: 1 x 0.25mm/0.30mm/0.35mm/0.50mm/0.60mm/0.80mm Brass nozzles and 1 x E3D Nozzle Spanner.