This is the metal only parts of the E3D v6 Hotend. It is perfect if you have spare parts to turn this into a working hotend.
This kit requires a heater, thermistor, and fan to make it functional 3d printer hotend.
Please refer to the E3D v6 kit page for more info and to buy a kit which contains all the parts needed to make a working hotend.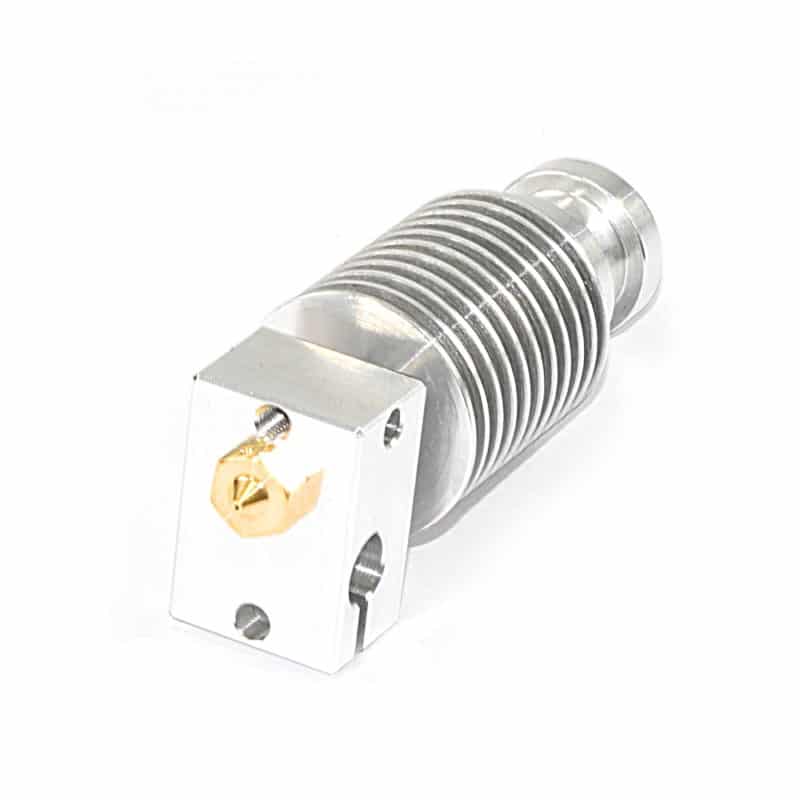 What You Will Be Getting
1 x E3D v6 Hotend sized to chosen options with 0.4mm brass nozzle.