The Duet 2 is an advanced 32 Bit machine controller board. The Duet features a powerful Atmel 120Mhz processor. This processor has the headroom to smoothly control any machine, with advanced features just not seen on any other controller in its class.
Not only does the Duet have a top class processor, it has super quiet TMC2660 Stepper Motor Drivers. These SPI Controlled drivers are capable of up to 256 microstepping. Microstepping, as well as current, can all be controlled through software on the fly. Each driver can control up to 2.4A, this is enough for all NEMA17 Stepper Motors and most NEMA23 Stepper Motors.
The feature list of the Duet is endless, it can simultaneously control a heated and 2 extruders, with 3 PWM controllable fans and 2 always-on fans. These fans can be run from the input voltage, 5v voltage, or external power. The heated bed output is 18A, enough for a monster heated bed! The Duet can also be expanded to control a further 7 stepper motors and 5 expansion drivers.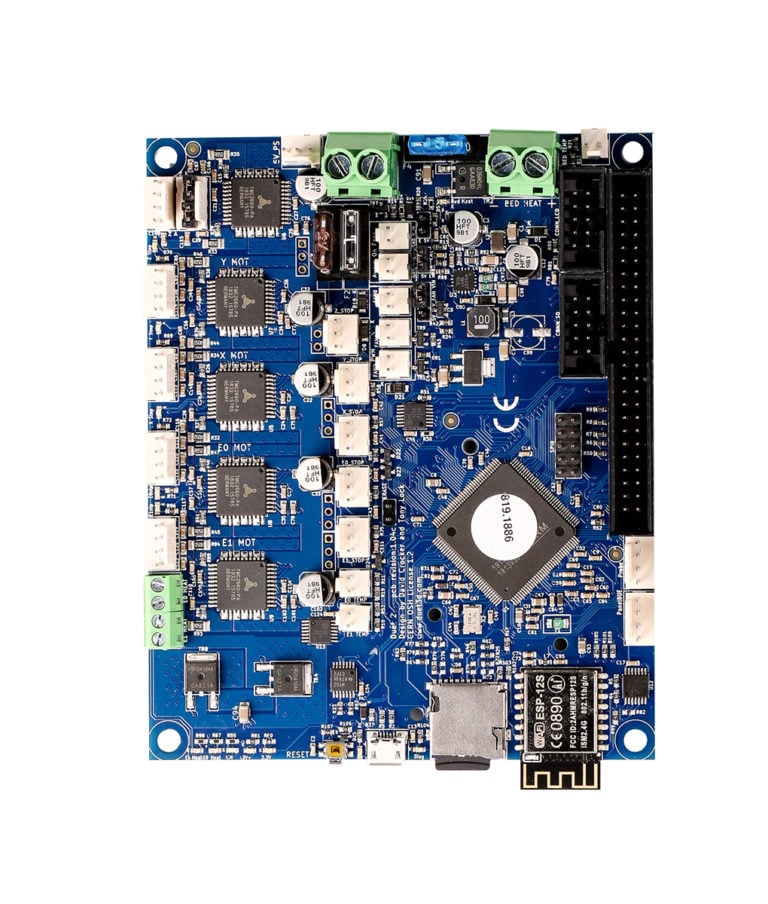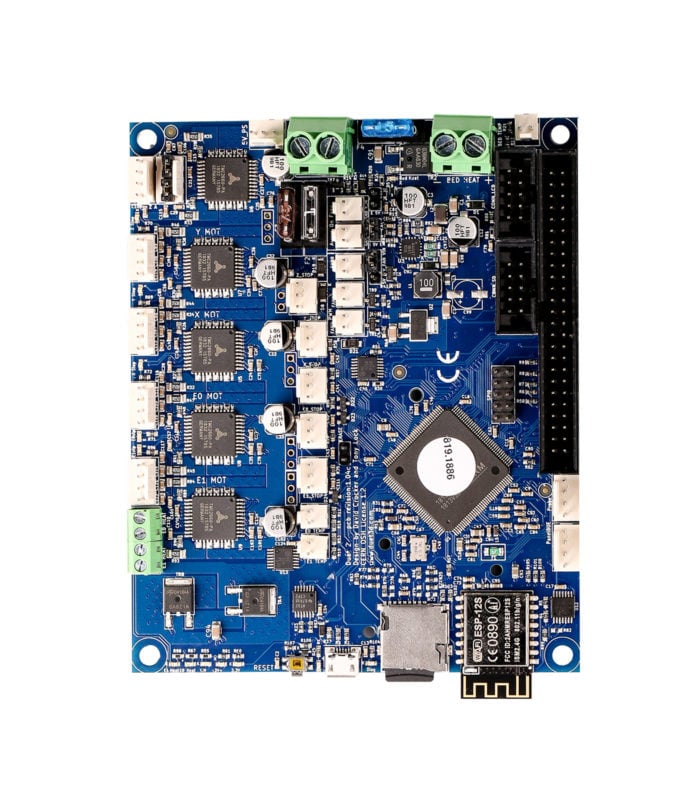 A 32-Bit Controller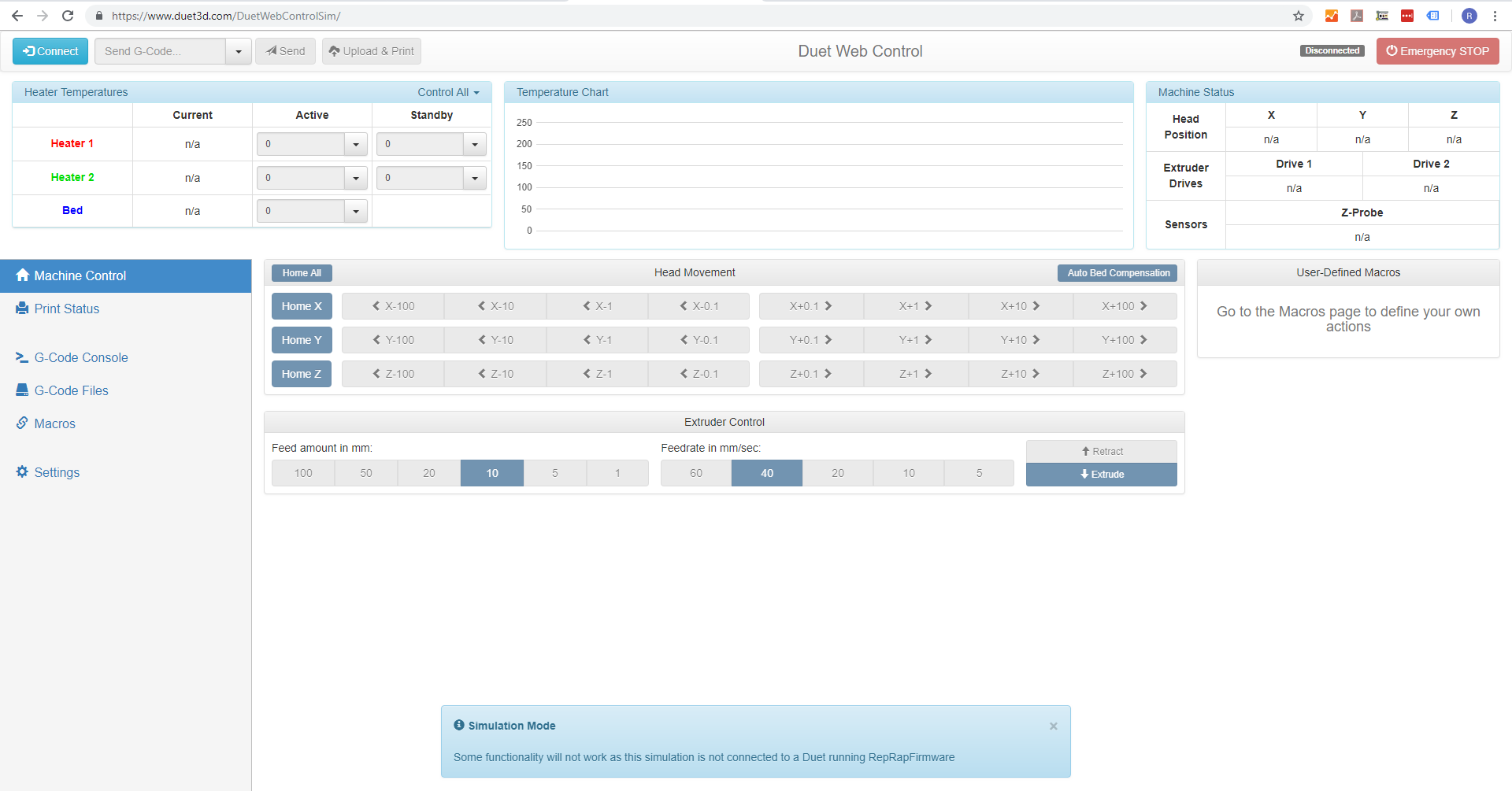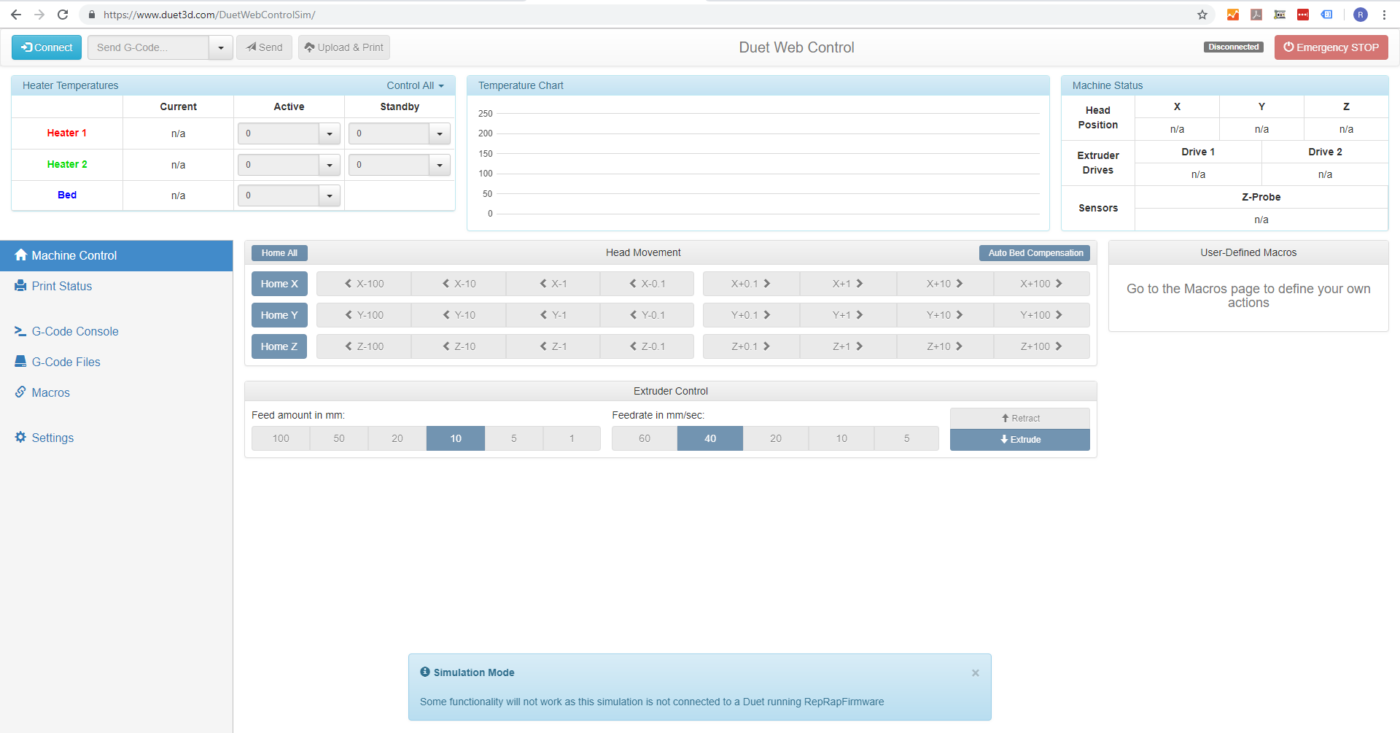 The Duet 3D Printer controller is so flexible. It can be controlled via a PC, tablet or even your smartphone on the same network. To make it even easier, there is no software to install, simply connect to your board through the browser of your choice and the software will load up. As the G-Code files are stored on the machine, the Duet is also tetherless, meaning a job can be started from the web control and then you can disconnect, and the machine will carry on printing/cutting. If you don't want to use an external device to control the machine then this is covered, the PanelDue controller provides touch screen support with a virtual keyboard.
Nearly all modern printers are supported, including Cartesian, Delta, CoreXY, IDEX, Scara, and along with 3D Printers, CNC Machines and Lasercutters are also supported. Which ever machine you have, the Duet is extremely easy to configure, the firmware is configured and updated directly through the web interface, no compiling needed!
The Duet2 is a complete Opensource controller. The Hardware designs are licensed under CERN OHL 1.2, and the design files are available on GitHub. RepRapFirmware and DuetWebControl are licensed under GPL. The Duet is open for calibration, got a hardware or software change, the guys at Duet welcome suggestions from the community.