Designed for CNC Machines, Laser Cutters, Plasma cutters and Pick & Place machines, the Openbuilds BlackBox x32 Controller is an all-in-one controller running grblHAL.
The BlackBox x32 is designed to simplify machine control, it has simplified wiring and easy connections using the Xtension Connectors.
Openbuilds have designed free and easy-to-use control software that connects to the BlackBox x32, and will allow you to operate a range of machines.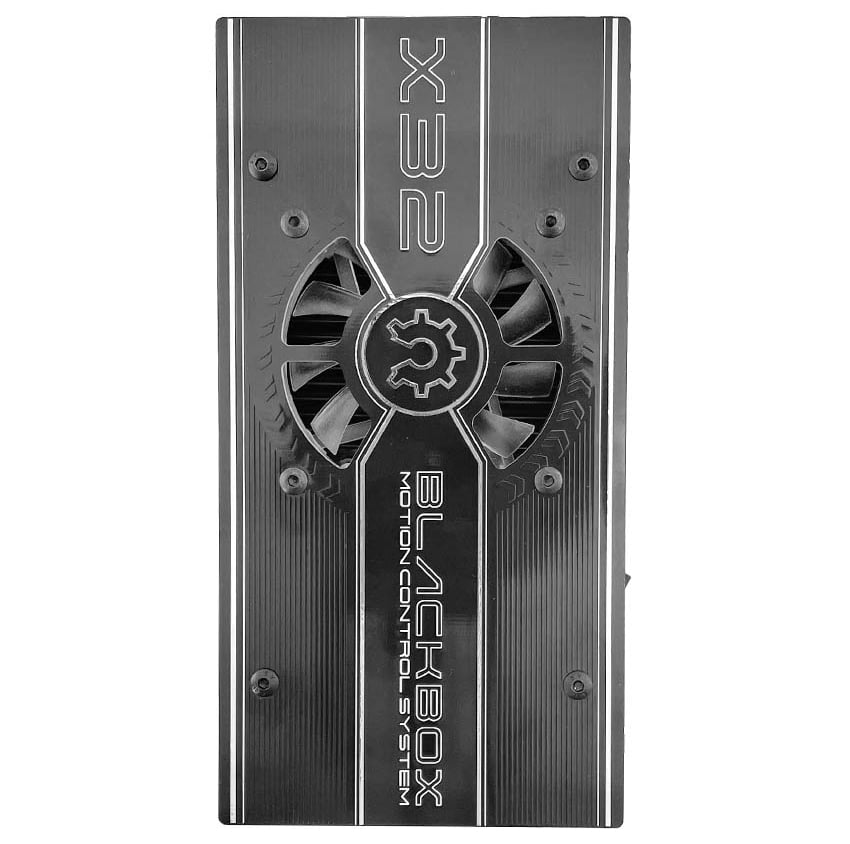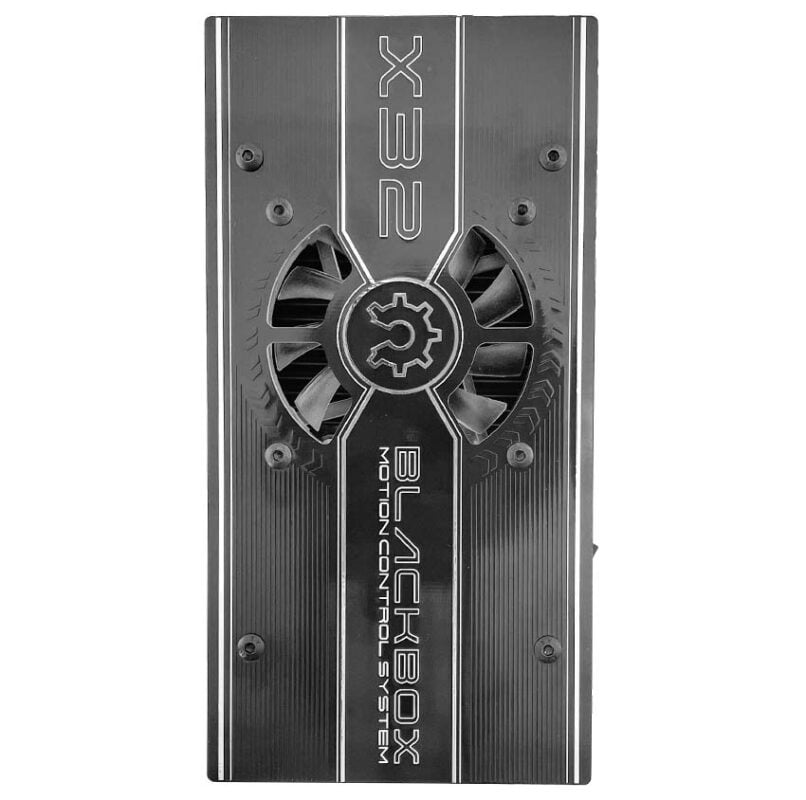 Features
---
| | |
| --- | --- |
| Processor | 32-Bit Processor |
| Firmware | grblHAL |
| Drivers | 4 x 4.0A (Peak), up to 1/32 Microstepping |
| Supported Motion Systems | Cartesian, Rotary (4th Axis), CoreXY, Polar |
| Spindle Support | Enable, Direction, 0-10V |
| Laser Support | PWM |
| Plasma Support | Onboard Relay |
| Pen Plotter | Servo Output |
| Pick and Place | Onboard Relay |
| Switched Output | 24V 5A |
| Inputs | 3 x Endstops (5/24V), 1 x XYZ Touch Probe, 1 x Door Sensor |
| Interface Support | Openbuilds Interface |
| Connectivity | USB, Wifi, SD |
| Software | Openbuilds Control |
| Dimensions | 171mm x 80mm x 36x4mm (Including Mounting Flange) |
What you will be getting
---
BlackBox x32 Controller
USB Cable
Mounting Hardware
Screw Terminal Connectors
BlackBox Interface Cable