Replacement Duet 2 Controller for the Original WorkBee CNC Machine. Select your required Connectivity, and the board will arrive pre-commissioned for your selection. The machine size is selected inside the WorkBee Control interface.
The Duet 2 is an advanced 32 Bit machine controller board. The Duet features a powerful Atmel 120Mhz processor. This processor has the headroom to smoothly control any machine, with advanced features just not seen on any other controller in its class.
Not only does the Duet have a top-class processor, but it also has super quiet TMC2660 Stepper Motor Drivers. These SPI Controlled drivers are capable of up to 256 micro-stepping. Microstepping, as well as current, can all be controlled through the software on the fly. Each driver can control up to 2.4A, this is enough for all NEMA17 Stepper Motors and most NEMA23 Stepper Motors.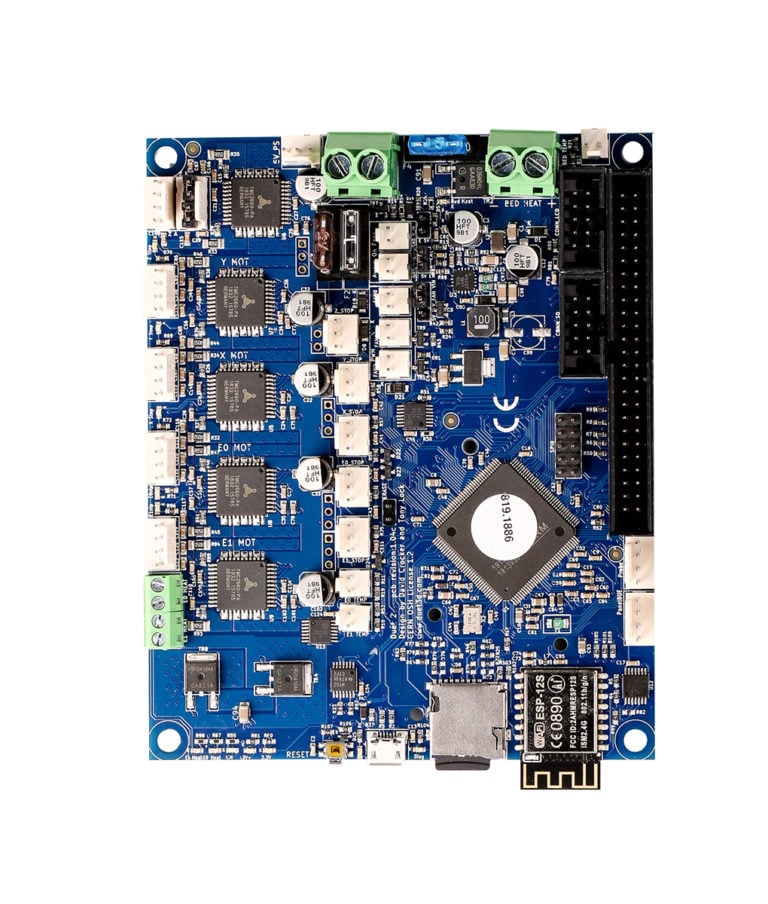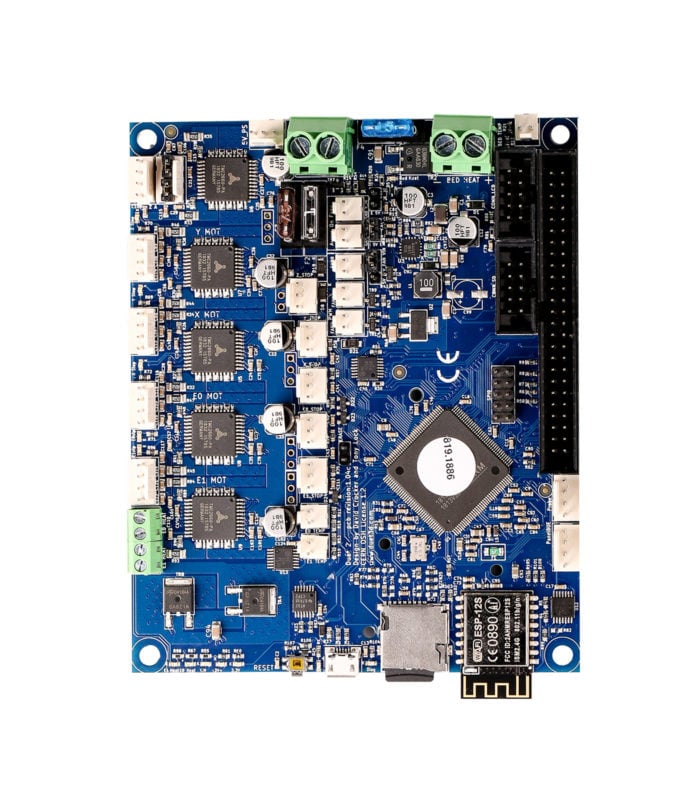 WHAT YOU WILL BE GETTING
1 x Duet 2 Controller Pre-commissioned for your chosen Connectivity.
1 x USB Cable.
1 x Ethernet Cable (Ethernet version only).