Please note these extrusions have a slightly smaller slot size than our normal range. This range has a slot size of 5.77mm (Normal range has a slot size of 6.13mm). The smaller slot size gives better contact with wheels, however it means our Drop In Tee Nuts will not work reliably with this extrusion. Everything else will work as normal, including normal Tee Nuts.
Please also note the anodise of this extrusion is also slightly different to our normal range. This range has a glossier finish.
V-Slot is a high quality extruded aluminium profile with a "V" Groove on all 4 Sides. The "V" Groove in combination with our range of wheels and gantry plates make V-Slot the perfect building system for linear motion applications. A hole host of machines can be built from V-Slot, including CNC Machines, 3D Printers, Camera Sliders, Pick & Place Machines, and Robotics. Check out Openbuilds for inspiration.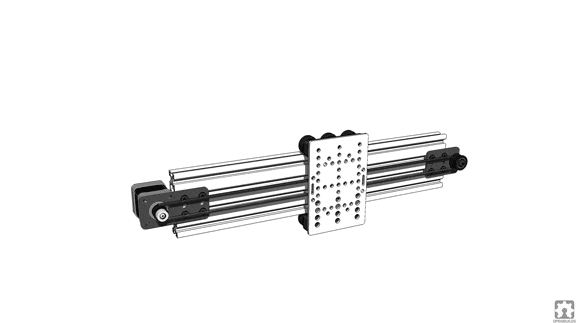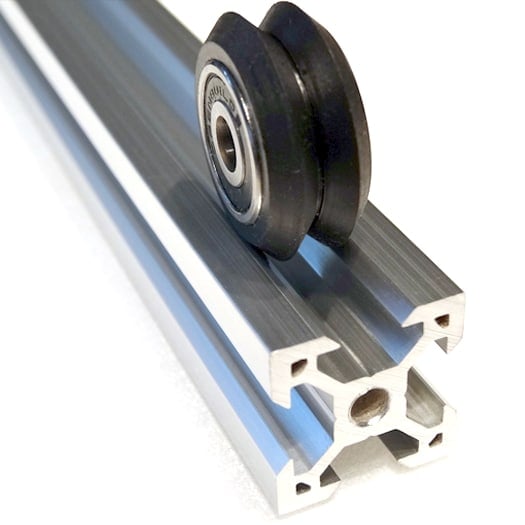 Building with V-Slot is very similar to traditional extrusion techniques. With our wide range of parts, it can be cut and connected like a simple jigsaw puzzle. Not only does it provide a great frame for a machine, but it is also saves space by also providing the linear motion aspect. This ultimately saves times and money.
To compliment V-Slot, we offer a wide range of specifically designed accessories, from wheels, to brackets, to hardware. You can be sure that you can find the right combination of parts from our store to create the perfect machine for you, may it be a camera slider, or complex 3D printer.
V-Slot is an entirely new concept in building and will bring your dream projects to life. Professionals, hobbyists, and makers are sure to love it!
TECHNICAL SPECIFICATION
Manufactured from 6063 T-5 Aluminium, V-Slot has a smooth anodised finish in clear or black. Please be aware that black is more susceptible to scratch marks than silver.
These clearance rails are provided in standard lengths. We can cut them to a precise length +/-0.2mm. We also offer a tapping service, if chosen, we will tap all holes on the end of the extrusion to accept a M5 Thread, they will be tapped at least 10mm deep.
These extrusions are manufactured in the UK.