Introducing our 20 Series T/V-Slot Aluminium Extrusion Profile Sample Pack, containing a 100mm piece of each of the six profiles 20x20mm, 20x40mm, 20x60mm, 20x80mm, 40x40mm, and 40x80mm (C-Beam).
A perfect solution for those who want to explore the versatility and quality of our 20 Series Aluminium Extrusion before committing to a larger project, this sample pack offers a comprehensive selection of all our 20 Series profiles, allowing you to learn the functionality and design possibilities of each.
To showcase the aesthetic options available, the pack contains a mix of both silver and black anodised profiles. These finishes not only enhance the visual appeal of the profiles but also add a layer of protection against corrosion, ensuring longevity and durability.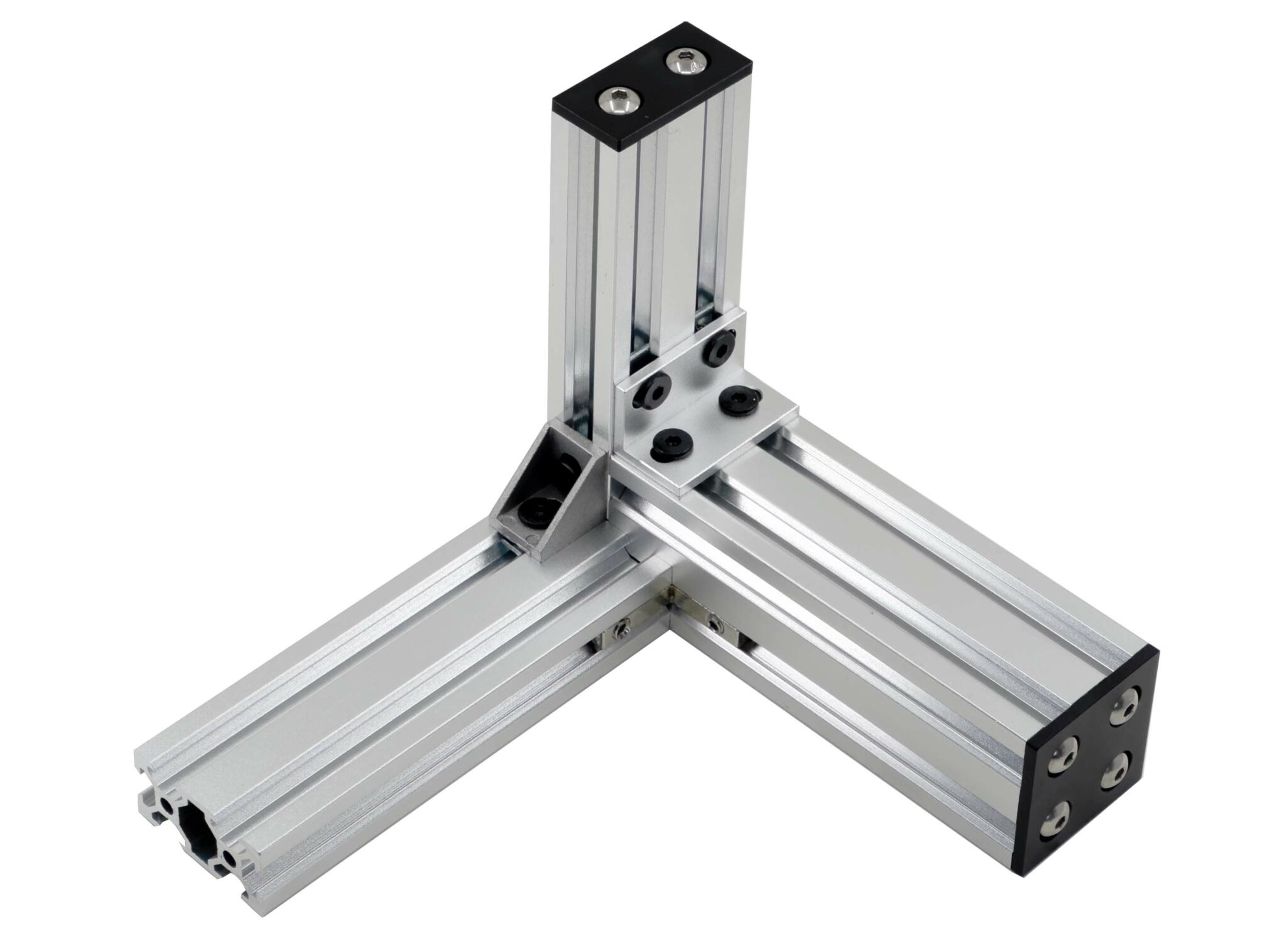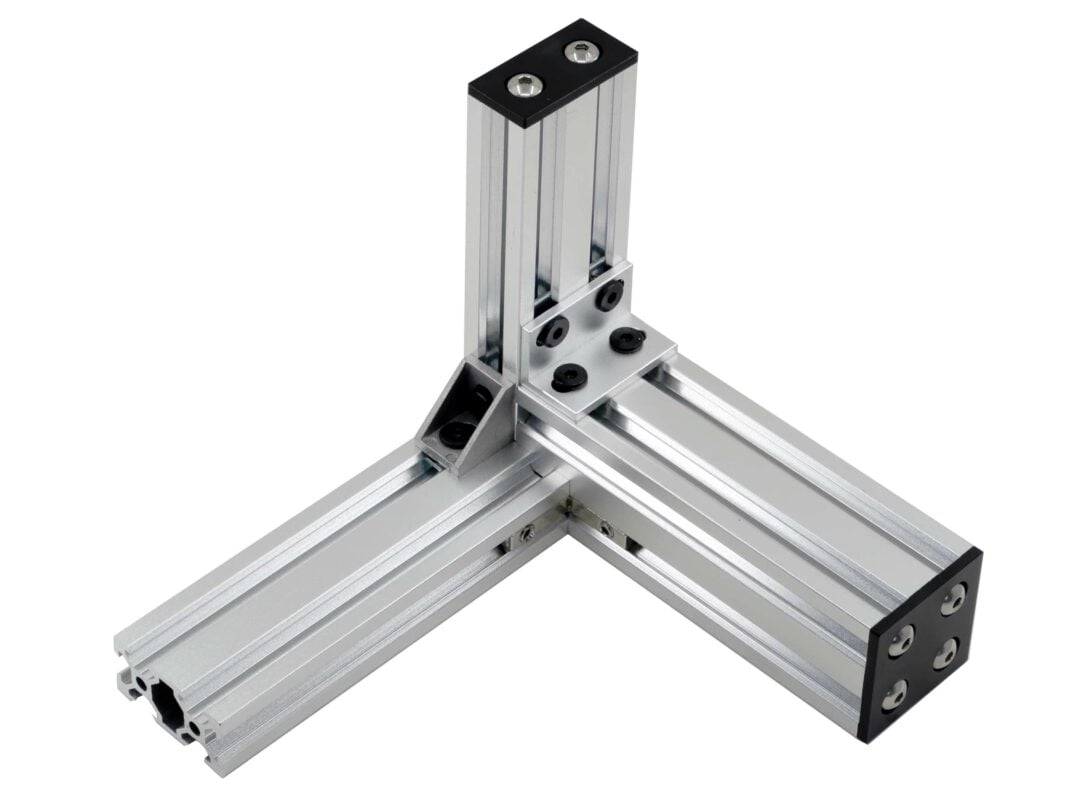 V-Slot & T-Slot Compatibility: One Extrusion, Double the Possibilities
---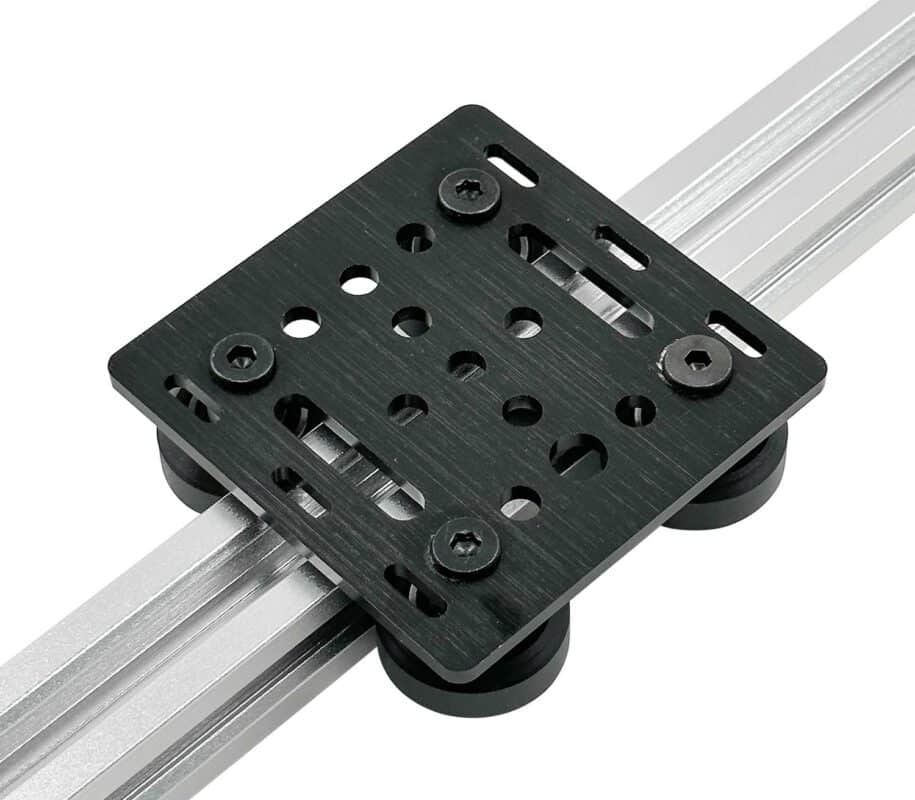 Our aluminium extrusion is designed to be compatible with both V-Slot and T-Slot systems, offering you maximum flexibility for your projects.
T-Slot – Allows for easy assembly and adaptability with a wide range of accessories, making it perfect for constructing framing systems, workstations, and machine guarding.
V-Slot – Opens up a world of possibilities for motion-based applications. The V-shaped profile of the V-Slot system is specifically designed to accommodate V-wheels, enabling smooth and precise linear motion. This makes our aluminium extrusion an excellent choice for building 3D Printers, CNC Machines, Camera Sliders, and other automation equipment that requires accurate and reliable movement.
By combining the strengths of both V-Slot and T-Slot systems in a single aluminium profile, our extrusion offers unmatched versatility and customization options for your projects.
Key Features
---
Precision Motion: The V-Slot design of our aluminium extrusion excels in precision linear motion applications. Its unique shape is specifically engineered to accommodate V-wheels, ensuring smooth and accurate movement for projects that require reliable motion control, such as 3D printers, CNC machines, and camera sliders.
High-Quality Material: Our extrusion is made from 6063 T-5 Aluminium, a material known for its impressive strength-to-weight ratio and long-lasting durability. This high-grade aluminium ensures a strong yet lightweight structure, suitable for a multitude of applications. Additionally, our clear and black anodised finishes enhance the material's durability and offer an aesthetic that fits seamlessly into your project's design.
Ease of Assembly: The T-Slot design of our aluminium extrusion facilitates straightforward assembly. With compatibility for a variety of connectors and accessories, this design offers flexibility and efficiency, simplifying the construction process to fit your specific needs.
Versatility: Our aluminium extrusion is designed to be compatible with both V-Slot and T-Slot systems, making it adaptable to a wide range of applications.
Customisable: Our aluminium extrusion is designed to cater to your unique requirements, offering a high level of customisation to suit your specific needs. We provide custom lengths, diagonal cutting, and tapping services to ensure that our extrusion perfectly fits your project's demands. Furthermore, the nature of aluminium extrusion itself allows for easy customisation and modification, giving you the freedom to adapt the extrusion to your requirements.
Dimensionally Accurate: Our aluminium extrusion is manufactured with precision and attention to detail, ensuring that it meets exact dimensional specifications. With tight tolerances and consistent dimensions across each extrusion, you can be confident that our aluminium profile will fit together effortlessly with compatible components and accessories.
Experience the Difference, Why Choose Us for Your Aluminium Extrusion Needs
---
Lightning-Fast Processing
Order by 1pm and we'll despatch your aluminium extrusion the same day for a rapid delivery.
Budget-Friendly Shipping
Benefit from our cost-effective shipping rates while still receiving our top-quality aluminium extrusion.
Meticulously Packed
Trust in our careful packaging process, guaranteeing your aluminium extrusion arrives in pristine condition and project-ready.
Our Bespoke Customisation Services
---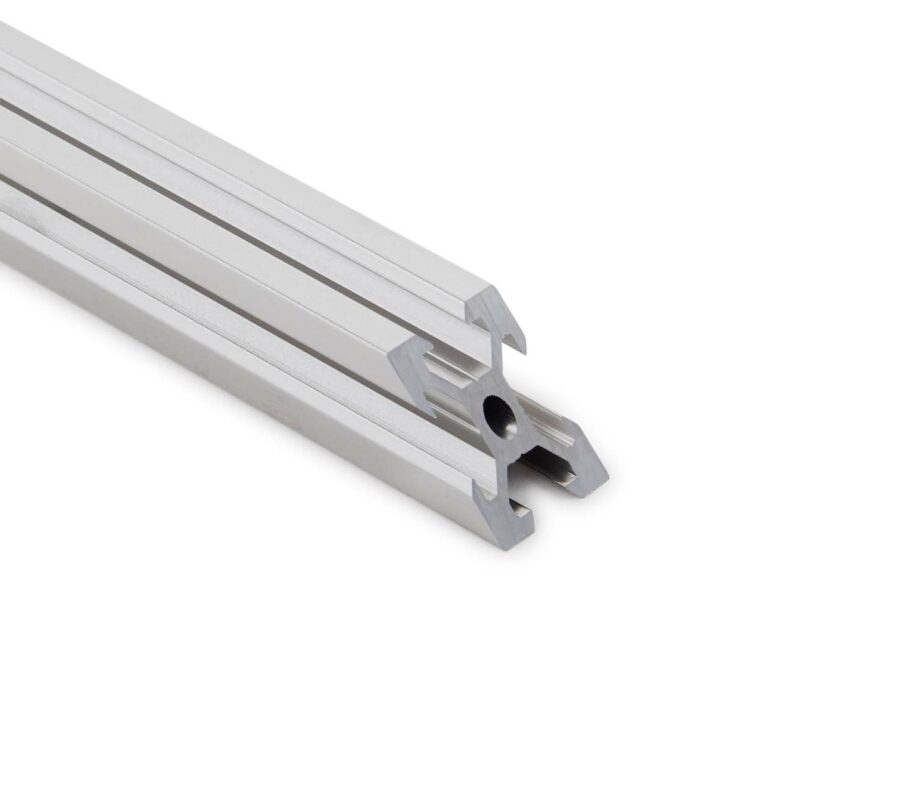 Discover the convenience and precision of our bespoke customisation services, designed to help you achieve the perfect fit for your aluminium extrusion needs. Our range of services includes:
Cut To Size: We provide precise cutting services to ensure your aluminium extrusion meets your desired length with an accuracy of +/- 0.2mm. This level of precision guarantees a seamless fit for your project requirements.
Angle Cutting: Our skilled team can perform diagonal cuts at angles of up to +/- 60 degrees, providing you with the flexibility to create unique shapes and configurations for your projects.
M5 Tapping Service: To further enhance the assembly process, we offer an M5 Tapping Service, allowing for easy and secure connections between extrusions and other components.
With our tailored customisation services, you can be confident that your aluminium extrusion will be expertly modified to fit your project's specific needs, ensuring a smooth and efficient assembly process.
WHAT OTHERS SAY
---
"The best price for 2020 aluminium profile on the market, extremely fast shipping, and it came with a sweet and a sticker!!
The packaging was amazing and protected the product from any damage. 11/10″
By Mats
"Have you ever used a service that has left you with the thought "Why have I not been using this for years"? Ooznest will leave you with that thought…"
By Richard
"I ordered 12 lengths of 3 sizes of black anodised 4040 extrusion on the 14th at 2140, I received them on the 16th I believe. Incredible product, service and tolerance on length."
By Mark
Reviews collected on Trustpilot
What you will be getting
---
A 100mm piece of T/V-Slot Aluminium Extrusion in each of the profiles:
20x20mm, 20x40mm, 20x60mm, 20x80mm, 40x40mm, and 40x80mm (C-Beam). (six pieces in total)
Please note we cannot specify which profiles will be in Silver or Black Anodise in the sample pack, but we guarantee that you will get a mixture of both.
If you are just interested in a sample of a specific extrusion, simply visit the respective product page and enter the desired length. Please note that the smallest length we can cut is 40mm.