As given in the name, C-Beam has a C Shape profile. The C Shape is extremely versatile and gives added strength and functionality. It incorporates the excellent original V-Slot Aluminium Extrusion system from Openbuilds. Because of the V-Slot Aluminium Extrusion system, every side of extrusion can be used as a linear guide. Because C-Beam works hand in hand with V-Slot, all standard V-Slot gantry plates, wheels, mounts, brackets and fasteners are compatible with this extrusion.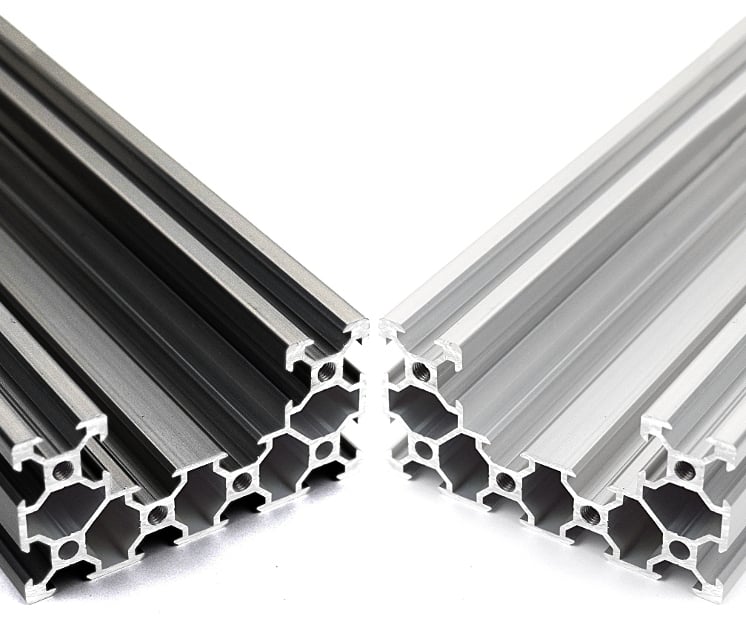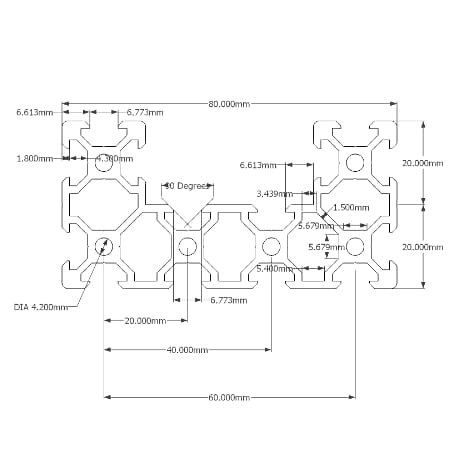 C-Beam Linear Rail is available in lengths up to 3000mm, in a clear or black anodized finish. All rails come cut to size with 0.1mm accuracy. Just enter the length you require in millimetres above. V-Slot and C-Beam combined, allows for endless modular machines to be built, and should get your creative juices flowing. 3D Printers, CNC Machine's, Camera Sliders, and Linear Actuators are all possible and easy!
One stand out example of what can be made with C-Beam is the C-Beam linear actuator. This linear actuator use a NEMA23 Stepper motor with an ACME Screw through the C-Channel of the extrusion to provide precise linear movement of 0.1mm accuracy or greater. With C-Beam simple actuators like this can be easily built and programmed to provide a whole host of functions.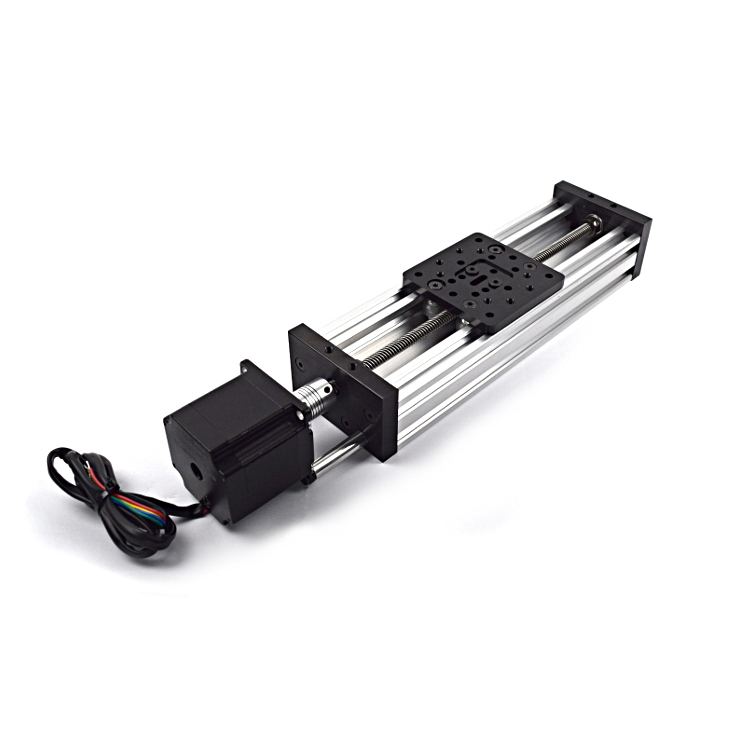 TECHNICAL SPECIFICATION
Manufactured from 6063 T-5 Aluminium, C-Beam has a smooth anodised finish in clear or black. Please be aware that black is more susceptible to scratch marks than silver.
C-Beam can be considered as a 40 x 80mm V-Slot Profile compatible with all the standard V-Slot parts and accessories.
Rails are cut to your stated length +/-0.2mm. We also offer a tapping service, if chosen, we will tap all holes on the end of the extrusion to accept a M5 Thread, they will be tapped at least 10mm deep.
These extrusions are manufactured in the UK.