The Arduino CNC Shield is the most popular low cost solution to control a CNC Machine. Interfacing with an Arduino Uno, it expands the Arduino platform to provide all the necessary features for a CNC Machine: 4 Driver Outputs, Endstop Pins, Spindle Pins & Emergency Pins.
This CNC Shield is manufactured using high quality components. All the design files are available online, they can be learnt from, tweaked and improved. The board is Plug & Play 100% Compatible with GRBL Firmware.
If you want to build a CNC Machine that will be incredibly reliable and can run for hours on ends, then our Arduino CNC shield is a good option for you.
Please note the Arduino Uno is a clone version.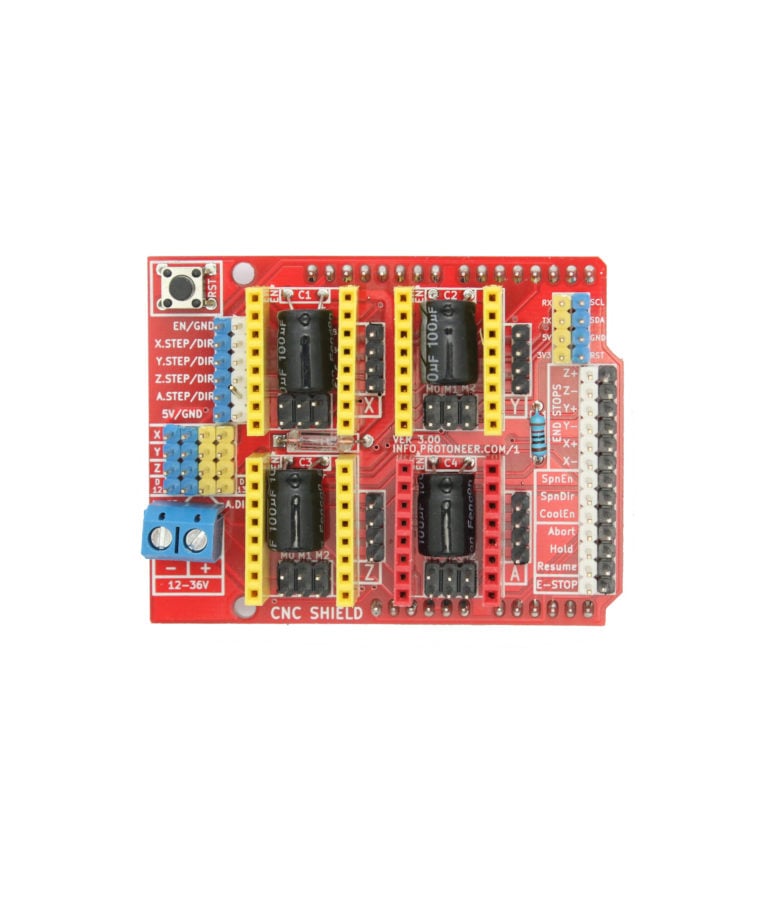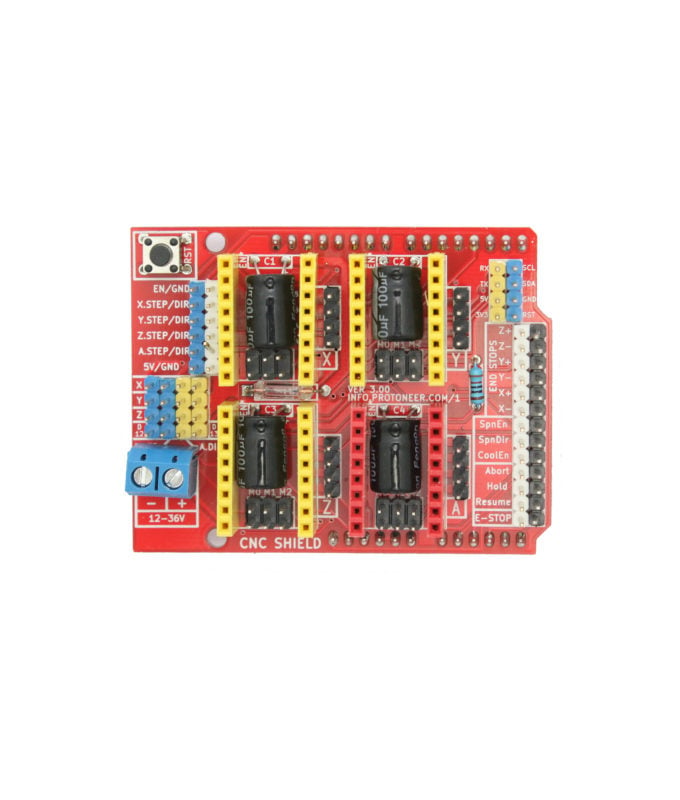 Features
Interfaces with Arduino Uno.
4 stepper motor driver outputs, 3 Axis + 1 Slave.
Compatible with Pololu A4988 and DRV8825 stepper drivers and others.
6 Limit switch inputs.
I2C and UART outputs.
Additional connections available for Spindle Control, Stop/Start & Emergency Buttons.
Fully tested after assembly.