Signmaking and illustrative work on your CNC Machine requires a specialist type of end mill to get the best possible quality, speed and accuracy of your project. Amana Tools Insert V-Groove end mill are long-lasting and will allow you to achieve precision and depth for any carving and machining process.
Amana Tool's end mills only use the highest quality sub-micron grain carbide. The manufacturing process of Amana endmills takes advantage of a manufacturing process which provides both accuracy and detail along with a razor-sharp cutting edge. This will result in clean cuts, excellent cut and surface finish, and most importantly longer tool life.
This Amana Tool V-Groove router bit has productivity in mind. The endmill is provided with the option of changing the knives so they can be replaced providing a cost-effective solution to replacing a whole router bit. It also has the added benefit of better chip evacuation by stopping buildup at the cutting edge tip.
RC-1142 & RC-1148 are very large endmills and require special attention, please make sure you have a suitable machine and use the correct feeds & speeds.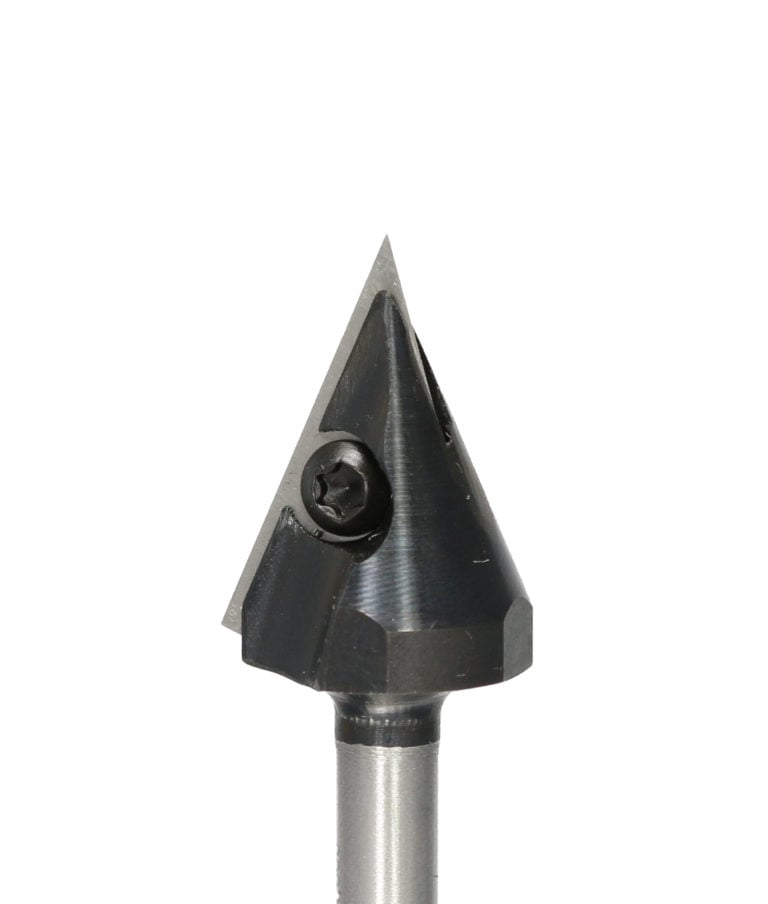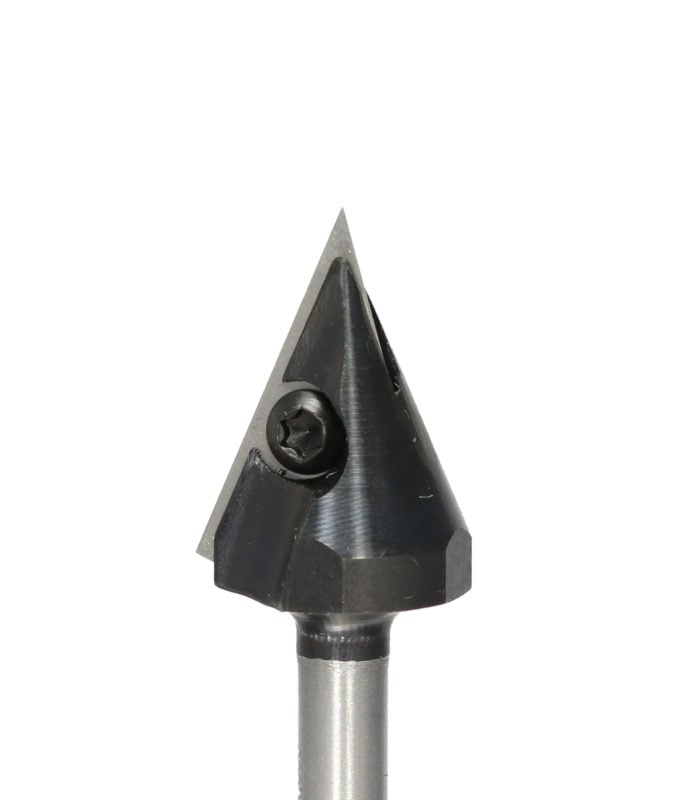 Use this End Mill to cut
Aluminum, Brass, Bronze, Copper, Gold, Silver & Carbon Fiber (Engraving Only)
Composites
Composite Decking
Foam
High-Density Polyethylene (HDPE)
Laminate
Melamine
MDF/HDF
PVC
Sign Board
Solid Surface
Wood
20lbs High Density Urethane
Veneered Plywood