3dB Anti-Vibration pads help isolate vibration caused by 3D Printer axis movement and thus reduce noise.
3D Printers can be surprisingly noisy, this excess noise can be annoying or even distracting. Most noise is caused by vibrations generated from the axis movement. This vibration then translates into the worktop, which is then amplified. 
3dB Anti-Vibration pads solve this. They isolate the vibrations which come from a 3D Printer. The low profile gives excellent stability, even when at super high speeds. Print quality is retained, and even sometimes improved!
For print farms, 3dB Noise Reduction Pads can be even more useful. Multiple printers moving at once, can make the noise reach extreme levels. 3dB pads can help to solve this. 
WHAT YOU WILL BE GETTING
4 x 3db Anti-Vibration 3D Printer Pads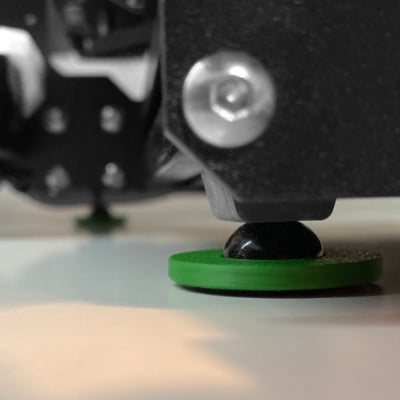 3DB ANTI-VIBRATION PADS IN ACTION