The uStepper EGO Shield is a great addition to the uStepper family of components. It allows simple pushbutton control of a motor without the need for programming knowledge. The EGO Shield is a super sharp OLED Display with 4 push buttons. The shield simply pushes into the pin headers on the uStepper, which is then mounted on the rear of a NEMA17 or NEMA23 Stepper motor. Two libraries are available for the uStepper EGO Shield. One is Teach, allowing you to record stepper motor movements, then play them back. The second is Timelapse, perfect for photographers, it is a quick way to setup timelapse photography, with precise intervalled movements, of your desired length. Combine the above with the optional built in Optocoupler, it allows the uStepper to control position, timing, and camera shutter. All in a small and compact unit. If the provided libraries are not enough, the uStepper along with the EGO Shield can be programmed through the Arduino IDE. The source code for the libraries are available. They can be easily modified, remixed, and extended to suit individual needs. See the Projects and Documentation tabs for more information on how to use the EGO Shield.
CAMERA SLIDERS
The EGO Shield makes building a camera slider easy and inexpensive. To get a simple camera slider setup you will need:
1 x Linear Actuator with uStepper DC: http://ooznest.co.uk/3D-Printer-CNC-Kits-Bundles/Linear-Actuators
1 x EGO Shield with Opto Coupler
1 x 12V 3A DC Jack
1 x 2.5mm Jack for camera interface port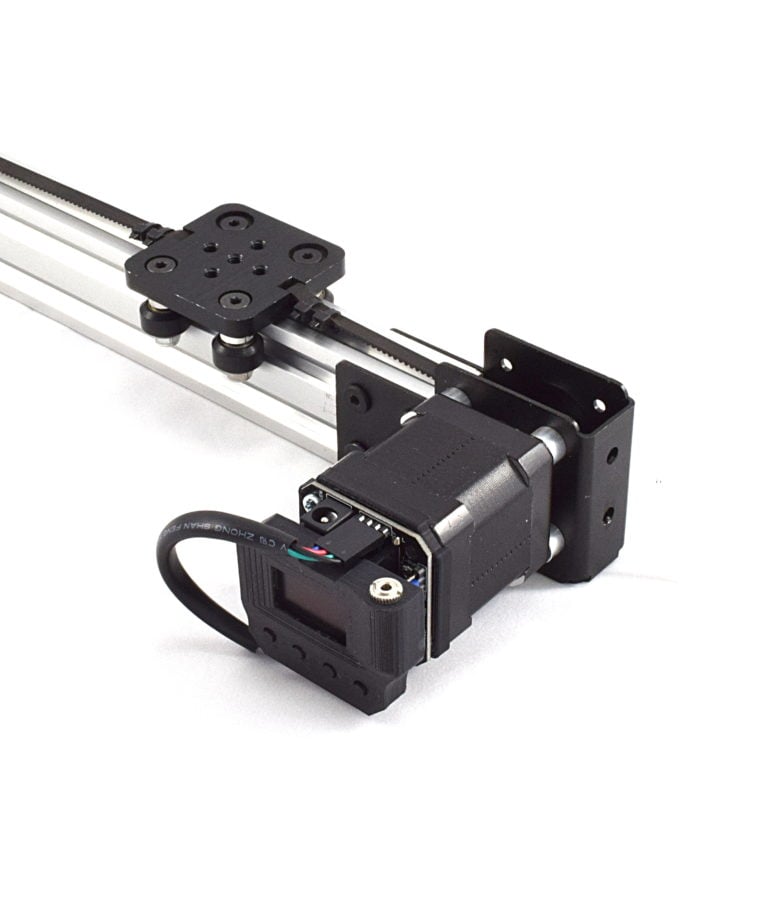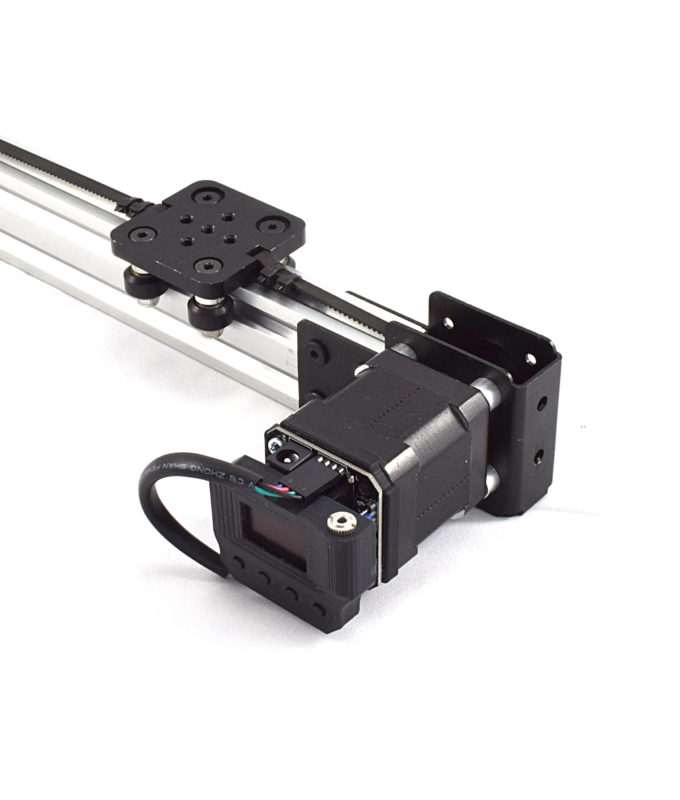 DISCLAIMER
The Optocoupler output is isolated from uStepper GND and supply. Be sure to wire your camera correctly to the optocoupler. Ooznest and uStepper can not be held responsible for damage on camera or accessories – use at your own risk. To make it more customizable, the 2.5mm jack is NOT solered to the opto pins "e" and "c", soldering two wires is required (see pictures for "e" and "c" location).