The new E3D Silicone sock is the most requested addition to their line up of 3D Printer hotends. The silicone sock will keep your hotend free from burnt blackened plastic. Not only does the silicone sock keep your hotend clean they help to stabilise the temperature control.
The Pro version has a particular use case when the whole nozzle needs insulating. It is recommended to use this with a 0.15mm nozzle.
Manufactured from a non stick heat resistant silicone, the silicone sock will repel the build up of molten plastic. Sticky materials like co-polyesters will no longer be a problem.
Temperature stability will also see a huge boost with these new E3D Silicone socks. Usually when cooling a print, stray airflow will also interact with the nozzle, and effect your printing temperature. These silicone socks reduce the radiation of heat from the hotend, while also aiding the cooling of the print, enabling superb overhangs and bridges to be printed.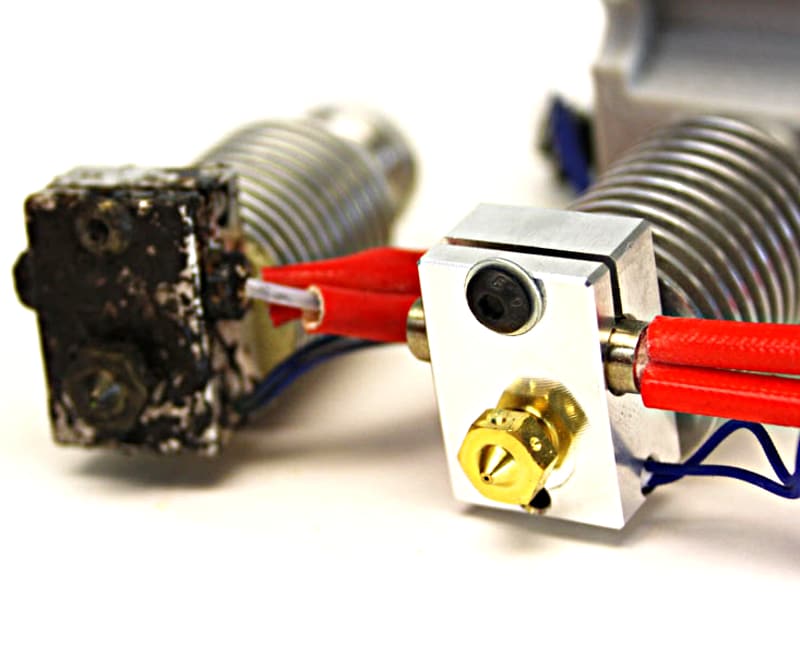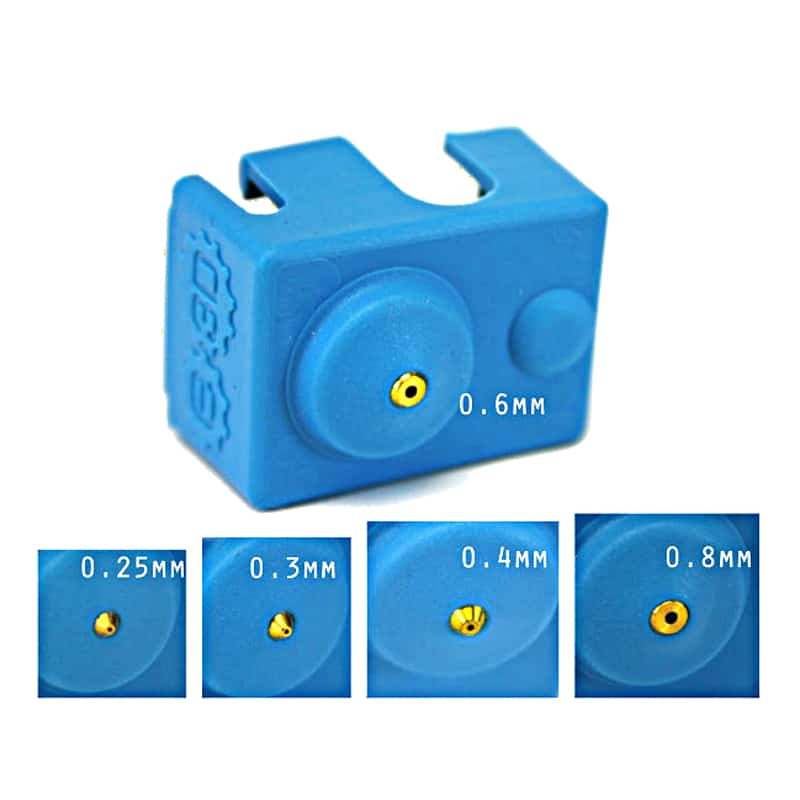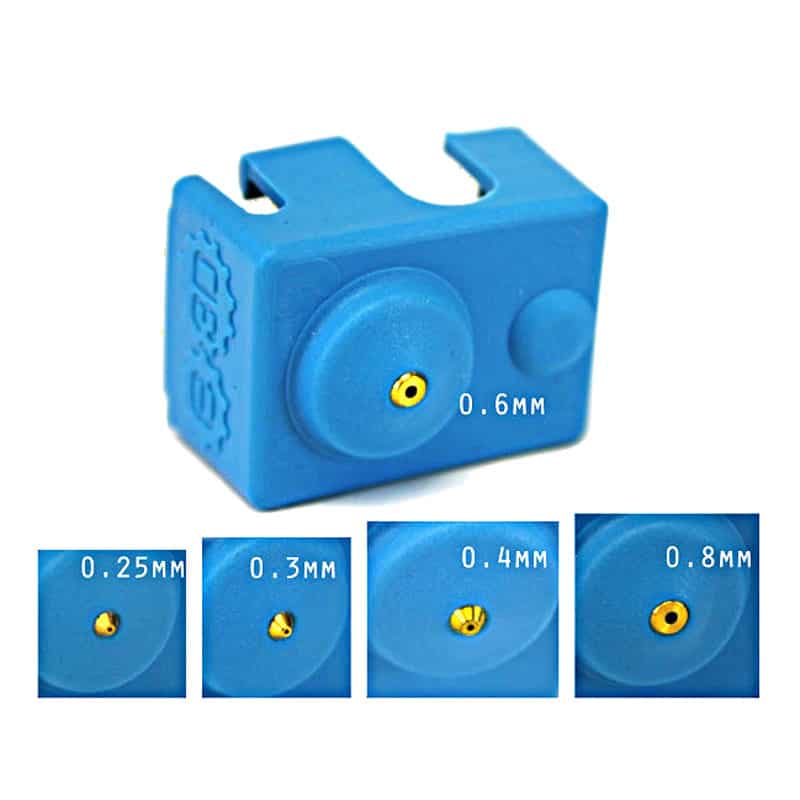 The E3D Silicone socks simply push over the heater block, no assembly/disassembly is required. The silicone socks will be tight when cold, but once the hotend has heated up they will expand to the correct size. The E3D silicone socks will fit all sizes from 0.25 – 0.80mm.
The life time of the Silicone socks varies depending on what material you are printing. With abrasive materials they should last at least 100+ Hours. With less sticky materials and gentle use, they could have an infinite life.
Note that these silicone socks only work with the new cartridge temperature sensor based heater blocks. They have a maximum operating temperature of 300C.