Amana Tool Plastic Ball End end mills are specially designed for 3D Machining in a range of materials. Due to the unique geometry, they will eliminate tool marks commonly seen when contouring plastic. Amana Tool's Plastic Ball End end mills are perfect all 3D Applications, such as sign making, jewellery, and model makers.
Amana tools end mills only use the highest quality sub-micron grain carbide. The manufacturing process of Amana endmills takes advantage of an edge processing system which gives the endmill a mirror finish with a razor-sharp cutting edge. This process will result in clean cuts, minimal chip re-welding, excellent cut finish, and most importantly longer tool life.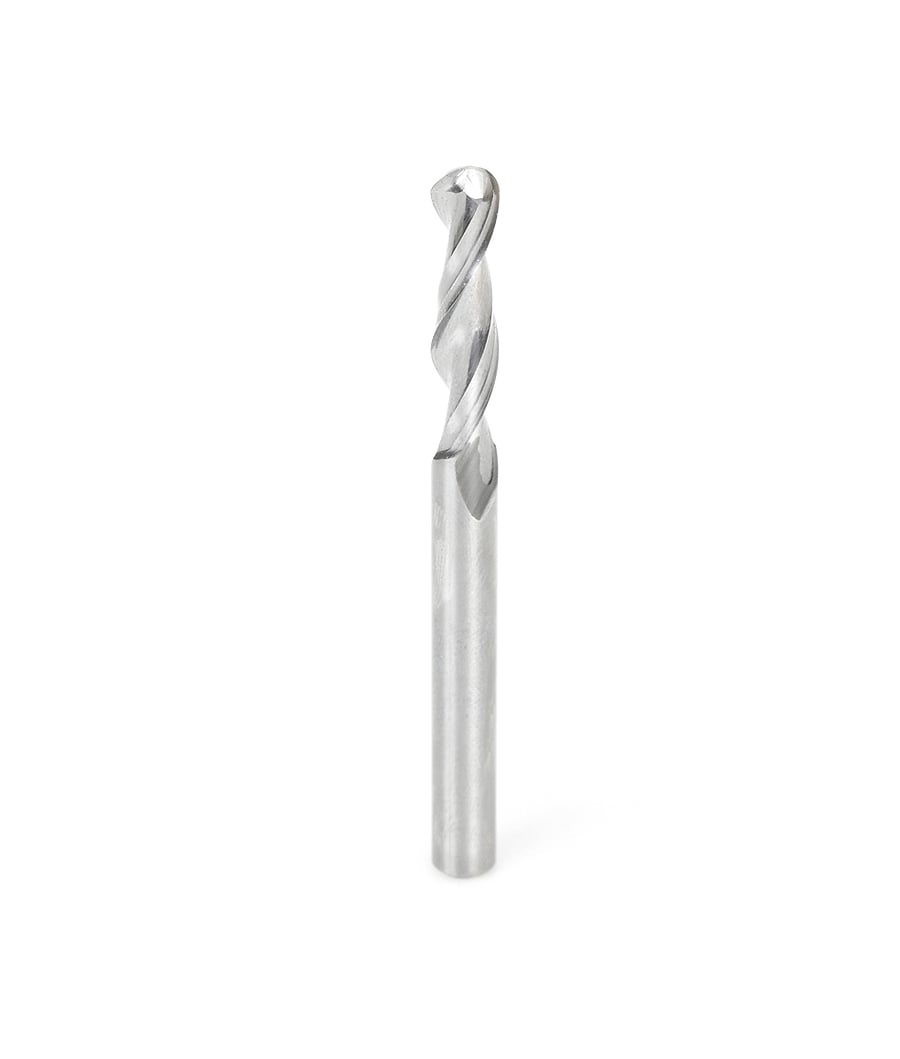 Use this End Mill to cut
Plastic
Acrylic
Acrylic Stone
Acrylonitrile Butadiene Styrene (ABS)
Aluminium
Corian
Coroplast®*
Fomex®
High Impact Polystyrene (HIPS)
High-Pressure Laminates (HPL)
Hydroxy-Terminated Polyether (HTPE)
Low-Density Polyethylene (LDPE)
LubX®
Non-Ferrous Materials
Perspex® Cast Acrylic Sheet
Plexiglas®
Poly (methyl methacrylate) (PMMA)
Polyethylene Terephthalate Glycol-Modified (PETG / PET-G)
Polyoxymethylene (POM), also known as Acetal, Polyacetal and Polyformaldehyde.
Sign Foam
Solid Surface
StarBoard® (King StarBoard 'R') High-Density Polyethylene Sheet (HDPE)
Thermoplastic Polyolefin (TPO)
Urethane
Wood
*A soft plastic cardboard made with super soft & flexible PVC.