Cutting Plastic on your CNC Machine requires a specialist type of end mill to get the best possible quality, speed and accuracy of your project. Amana Tool Plastic End Mills allow you to achieve precision and quality for any plastic carving and machining process.
Amana tools end mills only use the highest quality sub-micron grain carbide. The manufacturing process of Amana endmills takes advantage of an edge processing system which gives the endmill a mirror finish with a razor-sharp cutting edge. This process will result in clean cuts, minimal chip re-welding, excellent cut finish, and most importantly longer tool life.
These Plastic cutting endmills from Amana Tool have productivity in mind. The Amana Tool endmills provide a much harder cutting edge over standard carbide, increasing tool life.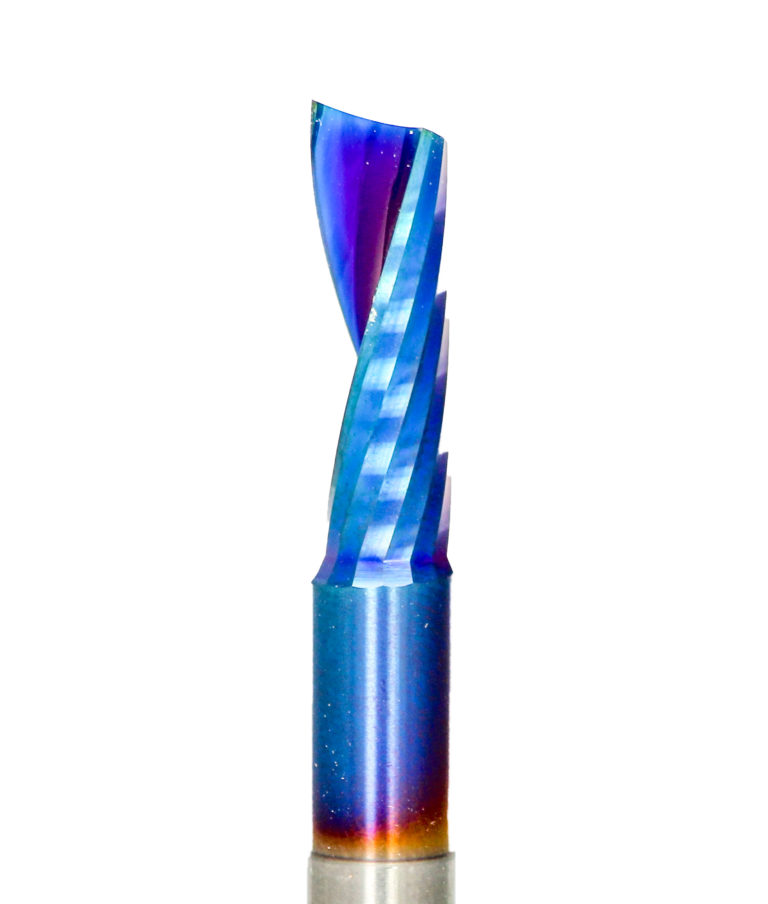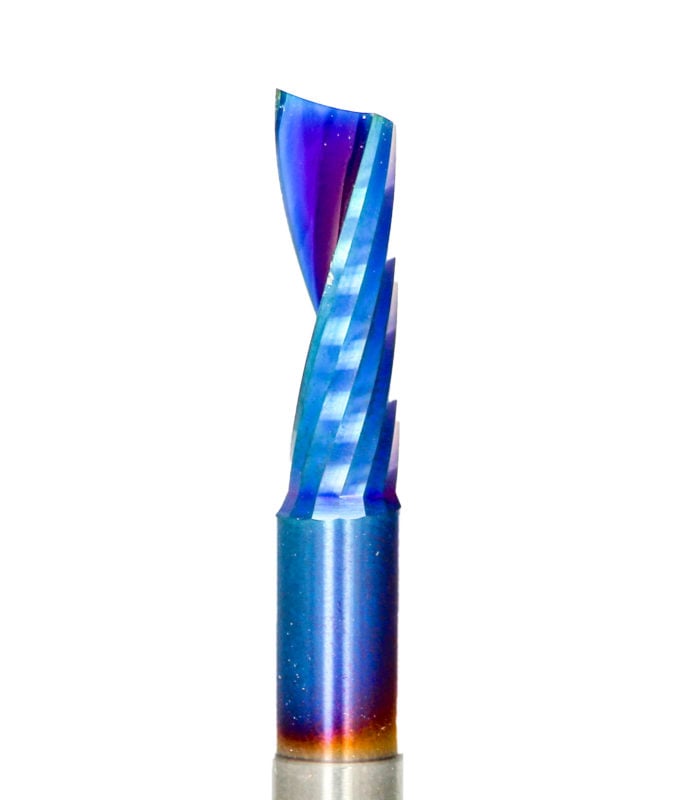 Use this End Mill to cut
Plastic/Acrylic
Acetal and Nylon
Acrylic Stone
Acrylonitrile Butadiene Styrene (ABS)
Alupanel®
Corian
Coroplast® *
Corrugated Plastics such as Correx Boards and Polypropylene
Derlin®
Dibond®
Extruded Acrylic
Foam Board
Fomex®
Polystyrene (PS)
PVC
Sign Foam
Sintra PVC
Gatorfoam® **
Hard Plastic
High Density Polyethylene (HDPE)
High Density Urethane (HDU Board)
High Impact Polystyrene (HIPS)
High Impact Polystyrene (HIPS) for digital printing
Hydroxy-Terminated Polyether (HTPE)
King ColorCore® ***
Laminate
Low Density Polyethylene (LDPE)
StarBoard® (King StarBoard 'R') High Density Polyethylene Sheet (HDPE)
Teflon
Thermoplastic Polyolefin (TPO)
LubX®
Lucite®
Mechanical / Engineered Plastics
Perspex® Cast Acrylic Sheet
Plexiglas®
Poly (methyl methacrylate) (PMMA)
Polycarbonate (Lexan™)
Polyethylene Terephthalate Glycol-Modified (PETG / PET-G)
Polyoxymethylene (POM), also known as Acetal, Polyacetal and Polyformaldehyde
Ultra High Molecular Weight Polyethylene (UHMWPE)
Urethane
Solid Surfaces
Trespa® Meteon®****
Wood
Note: Blue based colour dissipates immediately upon use. nACo® nanocomposite coating will not wear off.