C-Beam is an exciting new addition to our V-Slot range of products. C-Beam fully incorporates the V-Slot on all sides, but has a C-Shape profile for added strength and function. There is many situations for which a C-Beam linear rail is advantageous, CNC machines, camera sliders and 3D printers are the obvious stand outs.
C-Beam linear rail is available in 250/500/1000mm standard lengths priced at £6.25/£12.50/£25.00. As expected, our excellent cutting service is also available, with the addition of a re-tapping service for the cut ends and compatibility with C-Beam end mounts..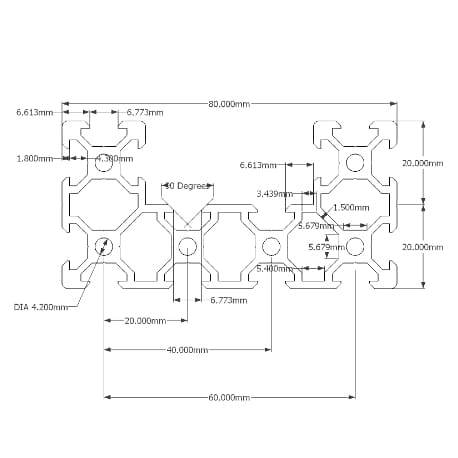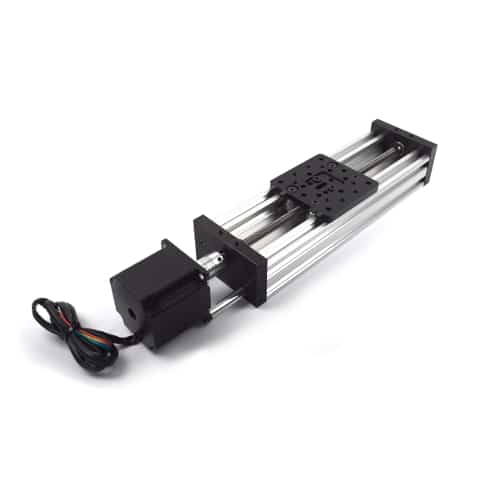 Dedicated C-Beam end mounts for NEMA23 stepper motor driven, acme lead screw systems are available. As well as specifically designed gantry plates for C-Beam linear rail. As C-Beam and V-Slot work hand in hand, all V-Slot components and accessories are compatible.
C-Beam combined with its dedicated accessories, makes for a precise and compact linear actuator. To make this linear actuator build as easy for you as possible, we are also offering a linear actuator kit. This kit includes all the parts needed, plus an optional NEMA23 stepper motor, to build a lead screw driven linear actuator. Mark Carew at Openbuilds has made an excellent instruction video showing how to build this kit, this video can be found here: https://www.youtube.com/watch?v=nTzX6c8_8l4
AVAILABILITY
All C-Beam linear rails, end mounts, gantry plates, and kits, are in stock and available on our website for immediate purchase and dispatch. As many of our customers have come to expect, we offer an extremely quick order turn around, and responsive email/phone support, you can be assured the same applies to C-Beam.