You can quickly and easily build your own camera slider with this opensource V-Slider from RatRig. The kit has everything you need to build a functional camera slider. It takes advantage of the linear V-Slot extrusion system with rolling wheels to create the smooth motion needed for them perfect shots. The carriage has a 1/4″ screw for a camera, and the slider has a central 1/4″ and 3/8″ thread for your tripod. On the sizes 80+cm there is also a 1/4″ thread at each end of the slider.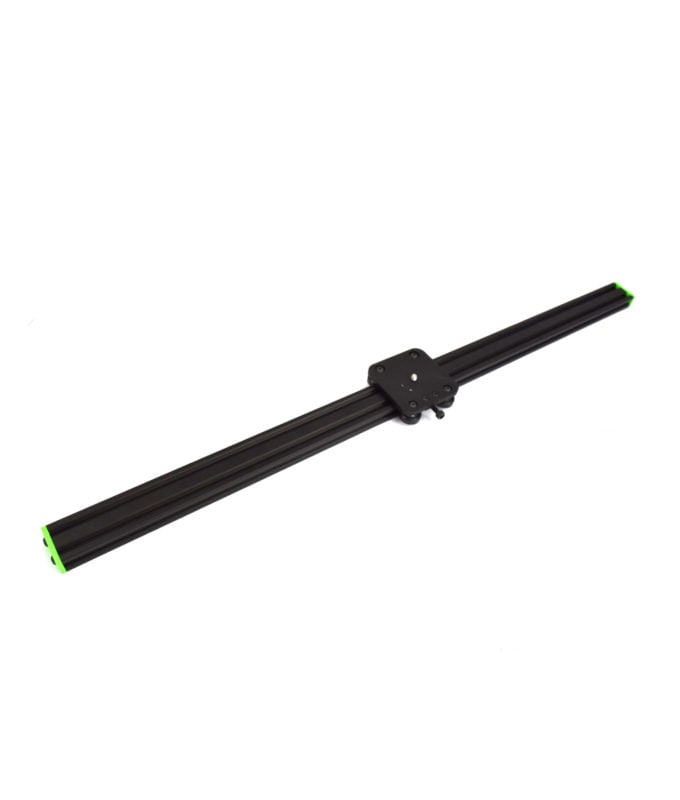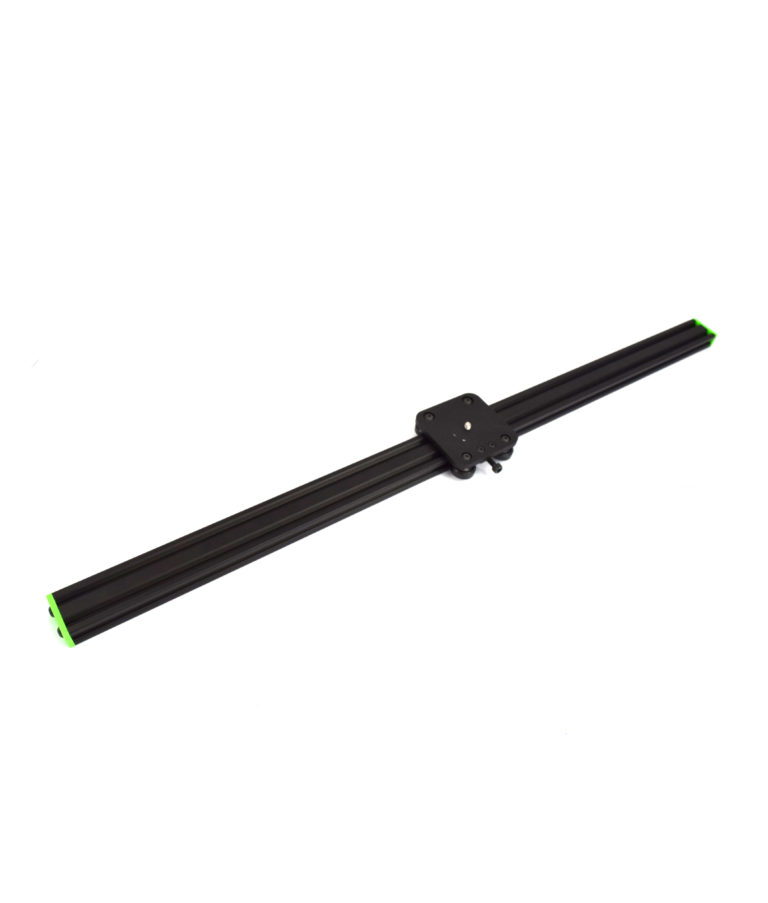 EXTRA OPTIONS
Leg Kit
The V-Slider leg kit is a great upgrade to the RatRig V-Slider. The V-Slider legs are machined from solid black anodised aluminium. These are not only functional but look superb! The feed of the legs are fully adjustable so you can make sure your slider is sturdy on any uneven surfaces. These are not compatible the the V-Slider Mini.
V-motion lite
The RatRig V-Motion lite connects to one of RatRigs 12V DC Motors and can control it over a large range of speeds. It accepts a 12V Input, so can be powered via a wall socket DC Adaptor (Not included), or via a battery pack using 8 x AA Batteries (Battery pack included, batteries not included). The V-Motion is designed for practical use, the motor has been tested up to a massive 10kg when horizontal!
With the V-Motion lite a V-Slider camera slider can be motorised in minutes, the kit is designed to be as simple as possible. Every detail has been thought about, if you have a very large camera head, not too worry, the motor is reversable so can be mounted on the opposite side for extra cleraance.
If use a wall socket DC adaptor, it needs to be at 12V 2A.
The V-Motion Lite is Available With Three Different Motor Options:
Timelapse motor – motion is almost unnoticeable in real time
Top speed: 1 meter in 18 minutes (1 RPM)
Lowest speed: 1 meter in 3 hours
Max. Power consumption: 0.09A
Standard motor – adequate for timelapses in its slowest setting, adequate for real time action in its fastest
Top speed: 1 meter in 38 seconds (28 RPM)
Lowest speed: 1 meter in 9 minutes
Max. Power consumption: 0.15A
Fast motor – great range of speeds for real time action.
Top speed: 1 meter in 18 seconds (57 RPM)
Lowest speed: 1 meter in 3 minutes
Max. Power consumption: 0.29A