The potential of aluminium extrusion in linear motion applications is immense. However, when dealing with standard T-Slot extrusion, you may encounter some challenges. For instance, if you use wheels with standard T-Slot extrusion, they won't self-centre and are prone to developing grooves quickly.
This is where the brilliance of MotionRail (OpenRail) comes into play. By simply attaching MotionRail to your standard T-Slot extrusion, it transforms it by adding an external 'V' groove, making it ready to accommodate Dual V Wheels for various motion applications. The real magic happens when you pair MotionRail with MotionRail (OpenRail) gantry plates. This combination unlocks the potential to construct a wide array of machines, ranging from 3D Printers and CNC Machines to Camera Sliders, thereby expanding your creative horizons.
Aluminium Extrusion Compatibility
---
MotionRail boasts a versatile design that ensures compatibility with any T-Slot extrusion featuring a 6mm wide slot and a slot centerline that is 10mm from the edge of the extrusion. This includes but is not limited to brands such as MK, Bosch, Misumi Series 5, OpenBeam, and MakerBeam.
For 20mm wide extrusions, a double-stacked configuration is necessary to form the external 'V' groove on each side, further enhancing the adaptability of MotionRail. This feature ensures that MotionRail can seamlessly integrate with a wide range of extrusions, making it a versatile choice for various motion applications.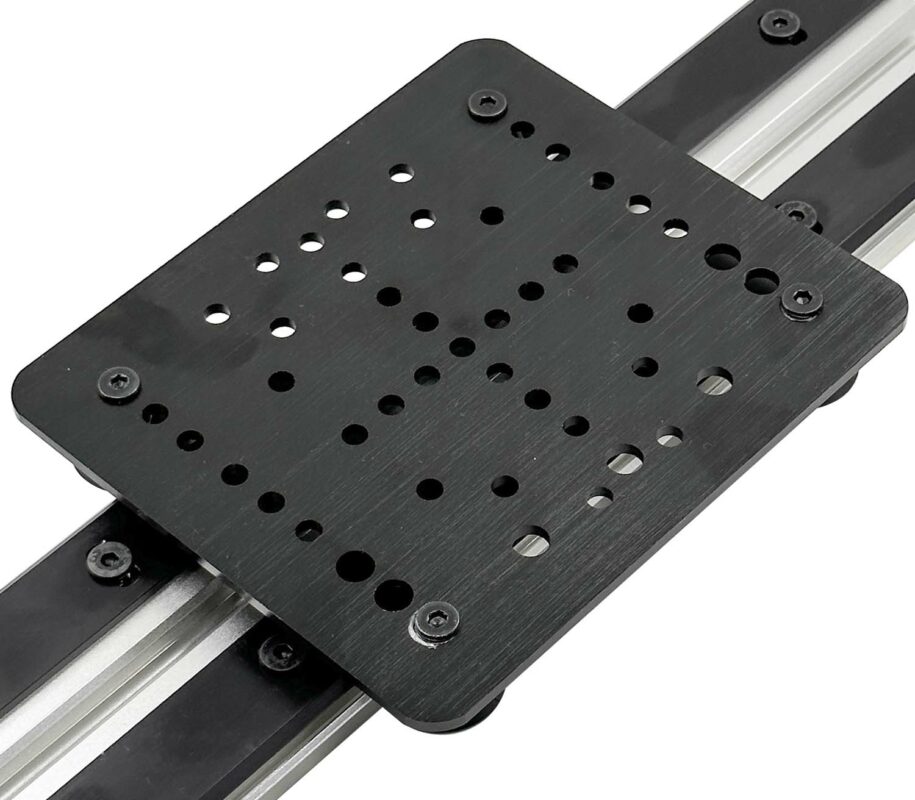 What you will be getting
---
1 x MotionRail (OpenRail) cut to your required length +/-0.2mm.
Mounting hardware is not included. See the tab 'Documentation' above for more information.