Amana Tool Soft Aluminium Cutting endmills are specially designed for cutting soft grades of aluminium, specifically 3003 grade. Soft grades are notoriously difficult to cut on a CNC Machine. These Amana Tool Endmills will make it a breeze.  
Amana tools end mills only use the highest quality sub-micron grain carbide. The manufacturing process of Amana endmills takes advantage of an edge processing system which gives the endmill a mirror finish with a razor-sharp cutting edge. This process will result in clean cuts, minimal chip re-welding, excellent cut finish, and most importantly longer tool life.
ZrN Coated endmills from Amana Tool have productivity in mind. By preventing the build-up of material in the flutes and having a much harder cutting edge over standard carbide, these ZrN Coated endmills provide a better cut and have an extended tool life.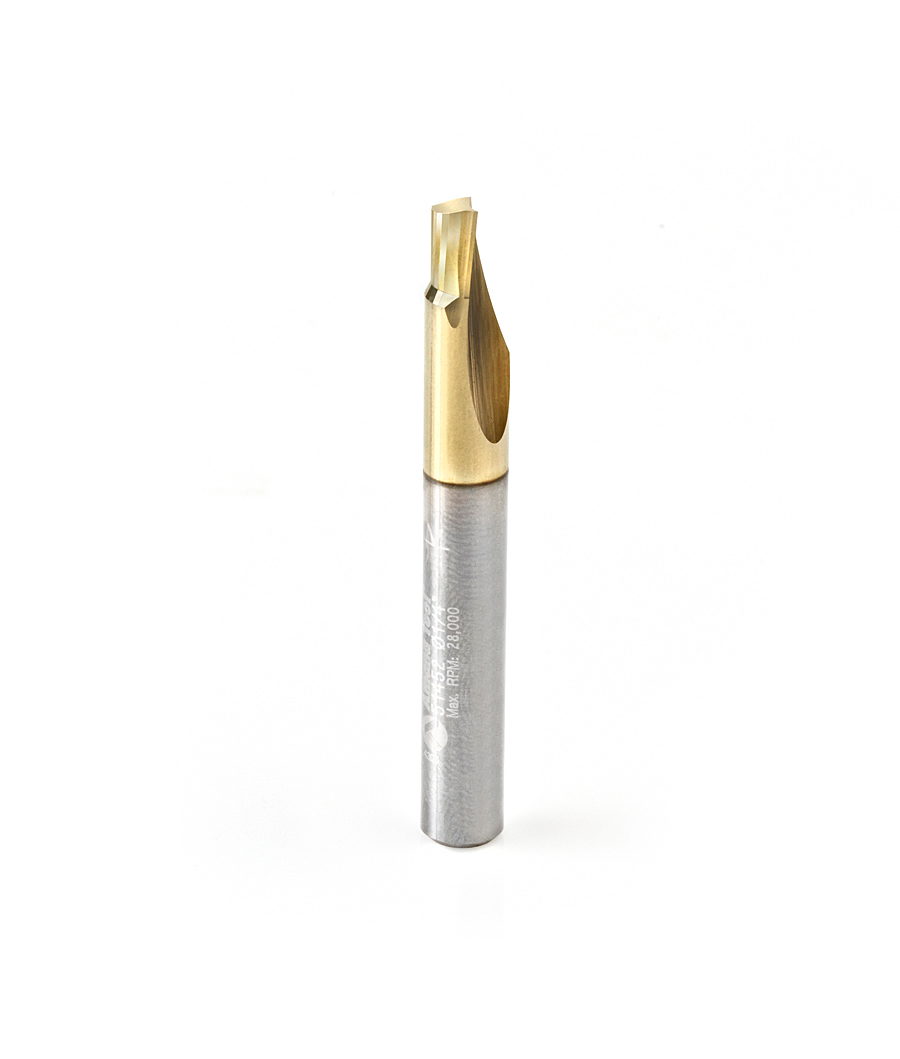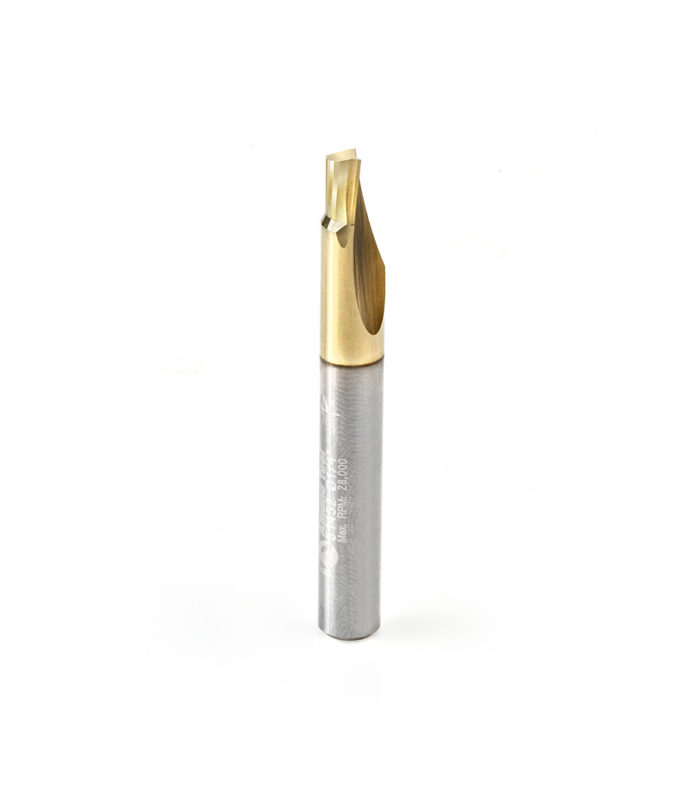 Use this End Mill to cut
Acrylonitrile-Butadiene-Styrene (ABS)
Aluminium 3003
Aluminium 5052
Brass
Bronze
Copper
Fomex® with Aluminium Face
Gold
Non-Ferrous Metals
Polycarbonate (Lexan™)†
Silver
Note: Use the slowest suggested feed rates and the shortest bits necessary for cutting and routing Lexan™.