Amana Tool Adjustable No-Mar Carbide Countersink is a must-have tool for any woodworker. The Amana Tool No-Mar Countersink features an adjustable revolving countersink, with a strong thrust bearing, that leaves no scratching or burning to any surface.
The user-friendly designs allows a pilot hole and countersink to all be drilled in a single step. With an open design for chip evacuation, it also allows the drill length to be adjusted without disassembly.
Amana Tool only use the highest quality sub-micron grain carbide. The manufacturing process of Amana Tools takes advantage of a manufacturing process which provides both accuracy and detail along with a razor-sharp cutting edge. This will result in clean cuts, excellent cut and surface finish, and most importantly longer tool life.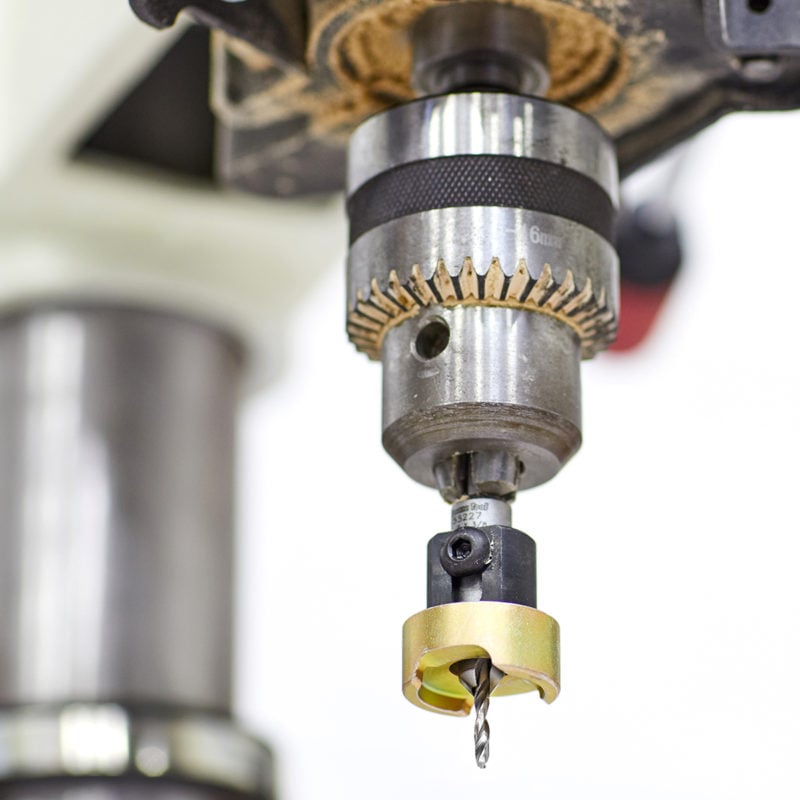 Use this tool to drill
Natural Woods
Man-Made Boards
MDF
Chipboard
Plywood
Aluminium/Non-Ferrous
Aluminum Composite Material (ACM)
Composites
Composite Decking Materials
Warning: When drilling aluminum/non-ferrous materials, for optimal results and extended tool life use lubricant or air cooling. Make sure the material is fixed and drill is stable during drilling.
WHAT YOU WILL BE GETTING
1 x Countersink – 1/4″ Hex Shank – 49° (Replacement Available)
1 x Depth-stop
1 x HSS Drill Bit – 1/8″ Diameter – 2″ Length (Replacement Available)