RUMBA (R.eprap U.niversal M.ega B.oard with A.llegro Driver) is an all in one electronics solution designed for 3D Printers, ideal for single, double, or triple extruder setups. It has an integrated Atmega2560, 6 Motor Outputs, and supports from 12V to 35V.
Please note the stepper drivers in the picture are not included. These need to be purchased separately.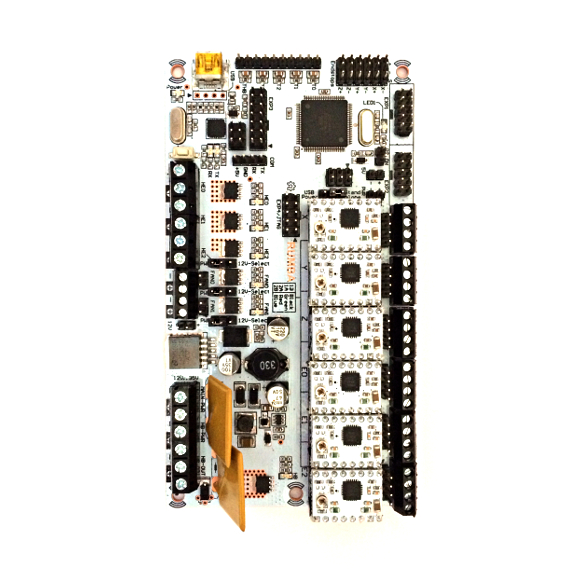 FEATURES
Compact size: 135mm x 75mm.
Fully integrated all in one solution.
Arduino 2560-R3 compatible (Works with Sprinter, Repetier, Marlin out of the box).
ATmega16U2 (with enhanced firmware) for high speed USB serial connection (up to 2MBit).
Universal Power: Supports 12V – 35V.
Up 6 Motors (Triple Extruder or Double Z axis and Double Extruder) With Screw or Pin terminals for easy motor connection.
Compatible with Pololu A4988 and DRV8825 stepper drivers and others.
LCD Screen can be connected.
5 Thermistor Connections.
6 Endstop Connections.