A quality printer deserves a solid, good looking frame, our Prusa i3 frame ticks both theses boxes. First our Prusa i3 Aluminium Frame is Laser Cut from 6mm 6082 Aluminium, the frame is then shot blast and edges rubbed down, it is finnally finished with a matt black powder coat.
All holes have a diameter of 3.00mm ready to accept a M3 Bolt.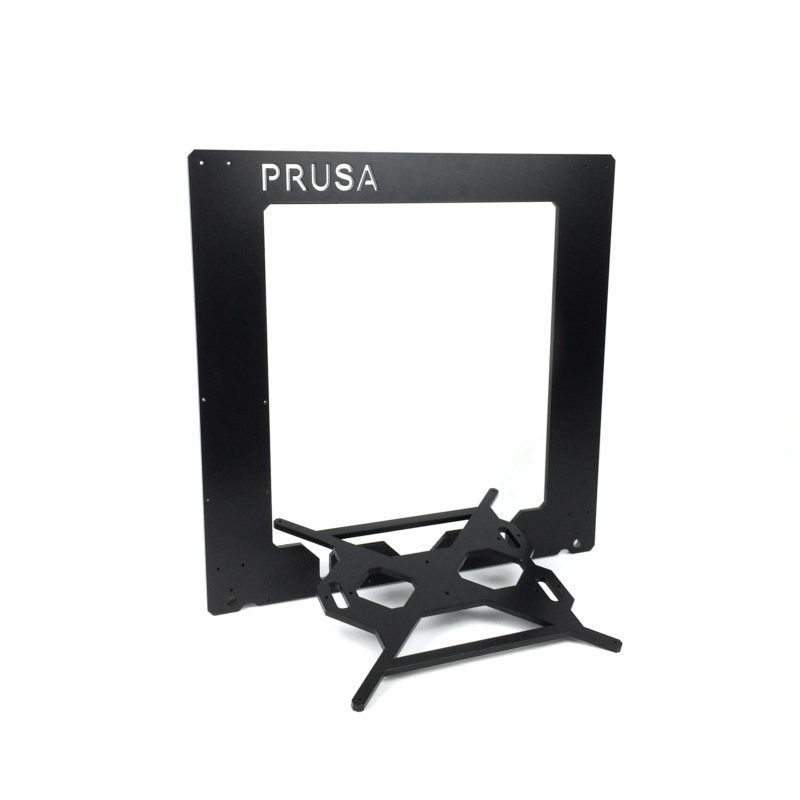 Smooth Rods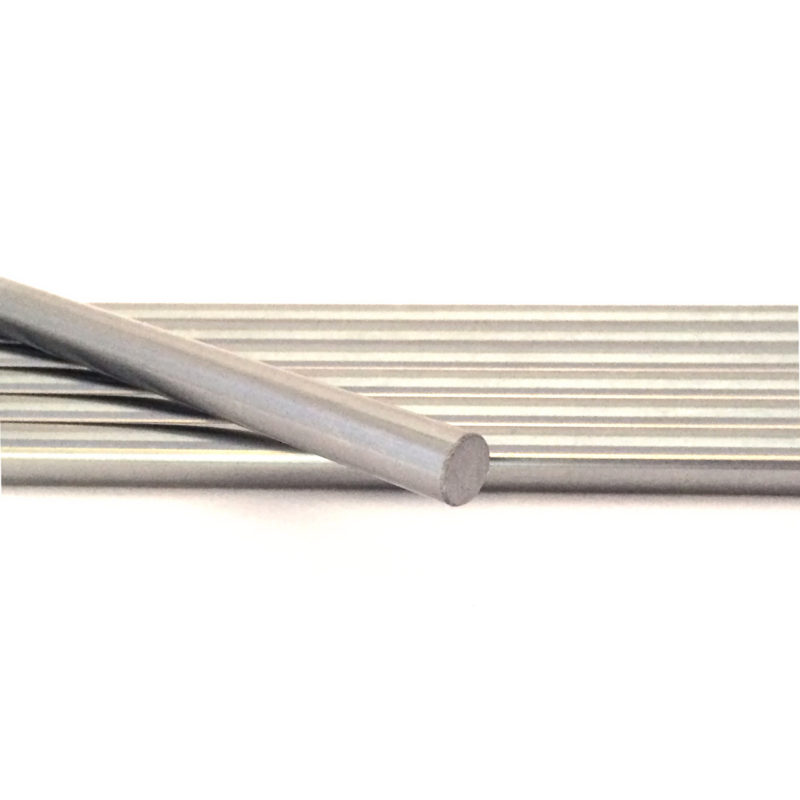 Our 8mm Linear Motion Precision Ground Hardened Steel Shafts are perfect for the Prusa i3 when used in conjunction with linear bearings.
For smooth and wear resistance motion, linear bearings require linear shafts with a Rockwell Hardness greater than ~52Hrc. Stainless Steel Rods are not suited for linear motion applications, because of this we have sourced cf53 Hardened Steel Shaft with a Rockwell hardness of 60-64Hrc.
These Smooth Rods will insure a Precise, Accurate & Quiet Printer, in this kit you will be getting 2 x 320mm, 2 x 350mm, 2 x 370mm, & 1 x 20mm
Threaded Rods
The threaded rods on a Prusa i3 make up the Y-Axis base and provide the Z-Axis Linear Motion. The threaded rods supplied in this kit are manufactured from A2 Stainless Steel, being stainless steel they will not rust and will also give an excellent aesthetic finish.
In this kit you will get 2 x M5 300mm, 4 x M8 205mm, & 2 x M10 380mm Threaded Rods.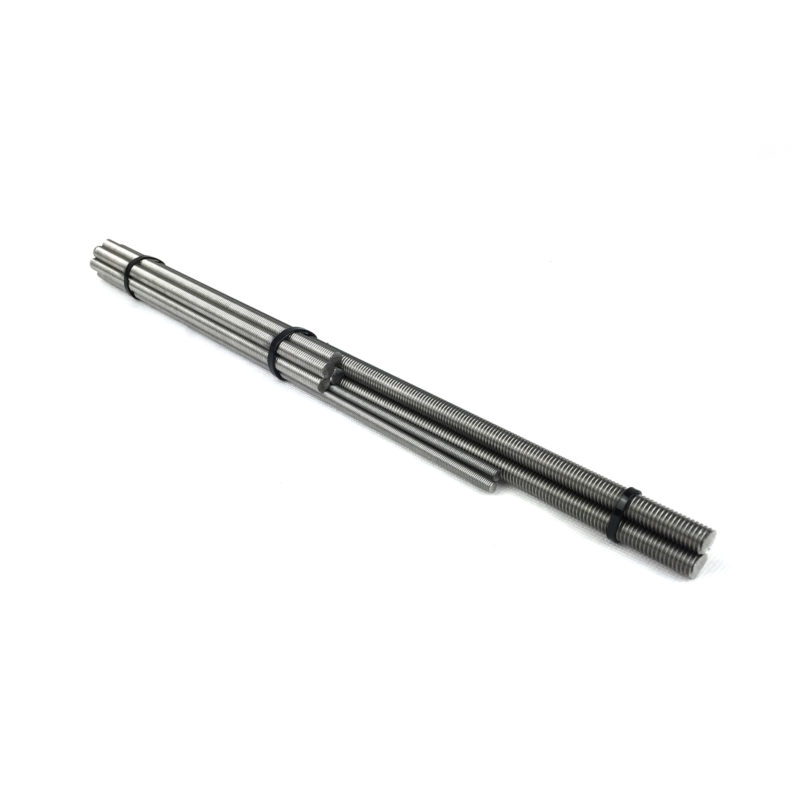 What You Will Be Getting
1 x Prusa i3 6mm Aluminium Frame
1 x Prusa i3 6mm Aluminium Heated Bed Support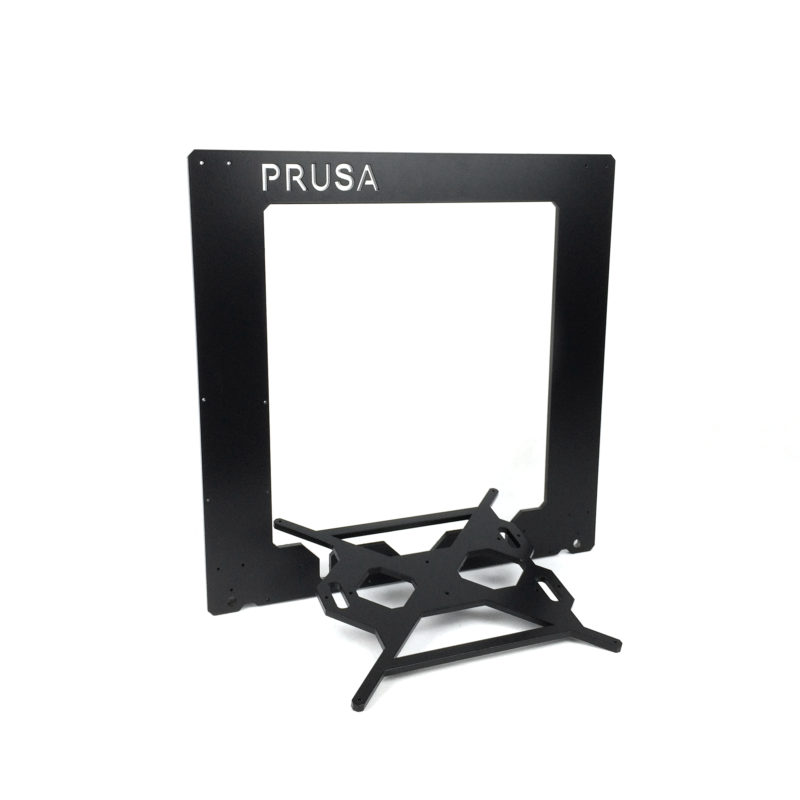 8mm Smooth Rods:
2 x 320mm
2 x 350mm
2 x 370mm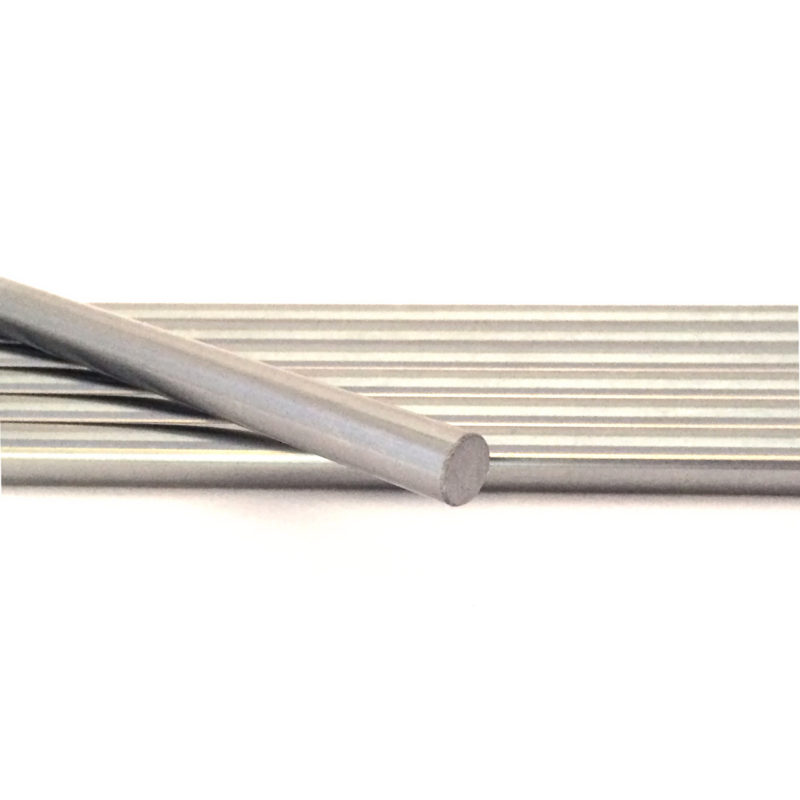 Threaded Rods:
2 x M5 300mm
4 x M8 205mm
2 x M10 380mm