3D Printers can do wonderful things, they can make the exact part you want, however any owner will tell you there is an unseen frustration with them. What happens when a multi hour print comes out slightly unexpected? You do not want to re-print the whole part due to a small error. This is where the MODIFI3D comes in. The MODIFI3D is a low cost, finish, repair and modify 3D Printed parts.
Similar to a solder iron, MODIFI3D is a heated tool with interchangeable tips designed and specially coated to finish, repair and modify any 3D Printed part. MODIFI3D is a multifunctional tool to replace the frustration when cleaning your 3D Prints.
MODIFI3D is in a light weight pen format, making it very easy to use and control. MODIFI3D can manipulate ABS, PLA and many other materials.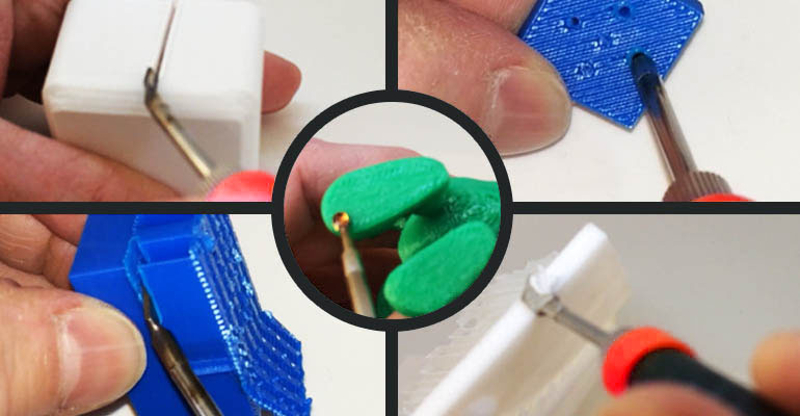 Interchangeable Tips
MODIFI3D has 4 interchangeable tips, these are the needle, knife, scoop and point tips. The MODIFI3D tips are specially coated to prevent plastic sticking. The tips heat up in less than 15 seconds, and for safety the MODIFI3D will sleep if not used for 25 seconds. Light and compact, the MODIFI3D is powered by USB 2.0 or 3.0, and has a touch switch and light indicator.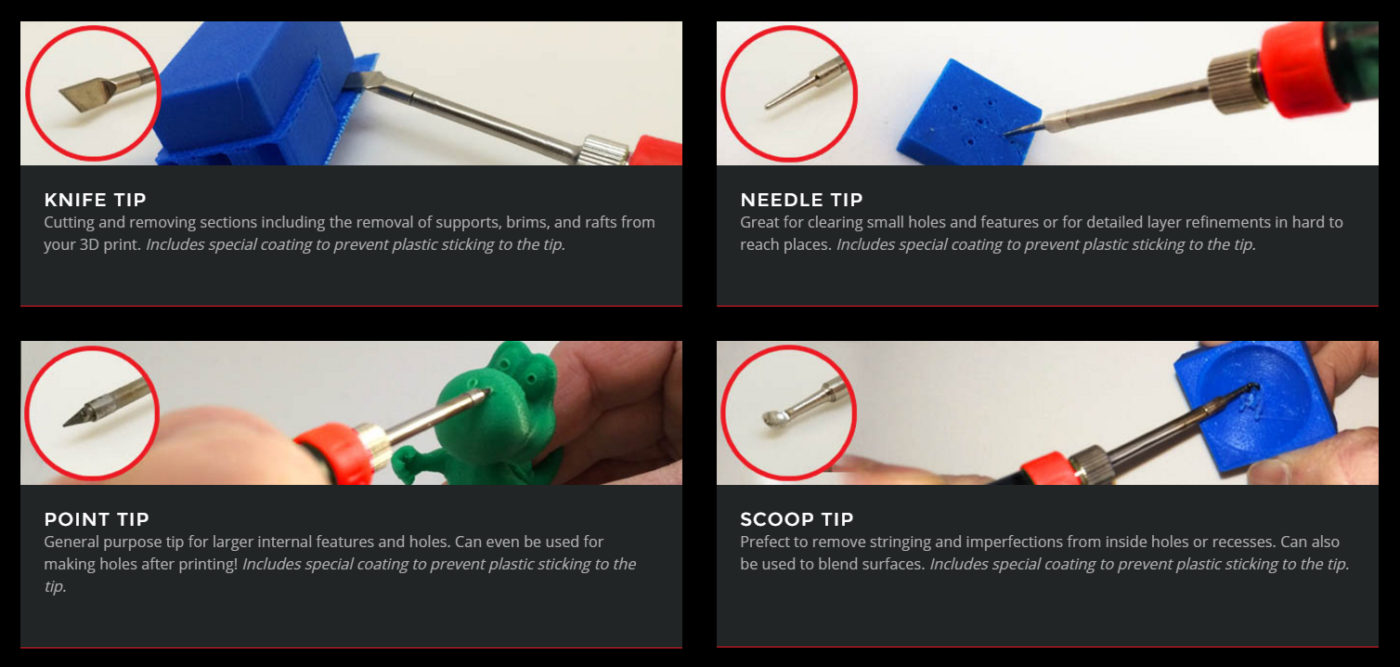 MODIFI3D In Action
Technical Specification
Voltage: 5V 8W
Connectivity: USB 2.0 or USB 3.0 recommended
Size: 15mm (0.6″) x 117mm (4.6″) excluding tips
Weight: 120g (4.3 oz)
Cable: 1.5m (59″) long to USB A plug
Maximum temperature: 420-450ºC (788-842ºF)
Speed: Up to 300ºC (572ºF) in less than 15 seconds