The Hexagon AO is the newest addition to the Hexagon range of hotends, designed by Lulzbot & Reprapdiscount and used on the excellent Lulzbot Mini 3D Printer. Like its predecessor the Hexagon AO is of a completely all metal design, this means it is capable of achieving print temperatures up to 300°C, alongside standard filaments such as PLA & ABS, its can just as easily print high temperature materials such as Nylon's & Polycarbonates.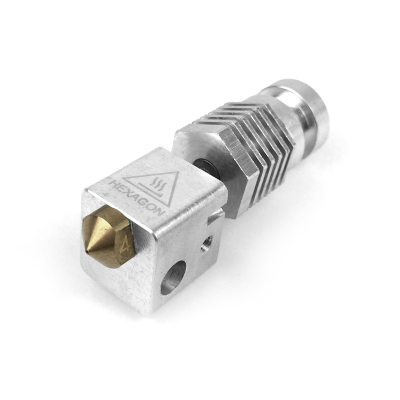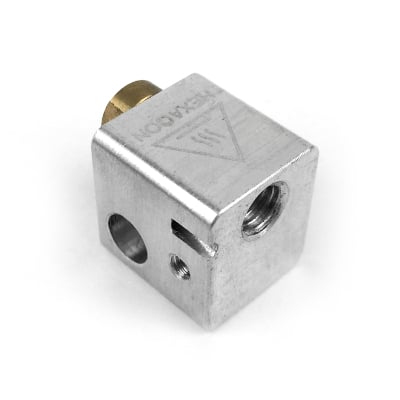 Untold hours of testing has gone into the Hexagon AO to insure that it prints reliably at all times with the widest range of materials. The elongated heater block of the Hexagon AO allows it to print much faster than previously available meaning you can crank up them print speeds. The Hexagon AO is incredibly small and light only 55.50mm length, 16.00mm width, and 35 grams, it maximises the space available on your carriage and keeps the weight to a minimum.
ASSEMBLY
The Hexagon AO is a completely no fuss hotend, long gone are the times messing with fiddly kapton tape, the thermistor is simply held in place with a thin retention plate, and the cartridge heater a single grub screw. Alongside the tools provided with the kit the additional tools needed to get the Hexagon AO up and running have been reduced to a minimum, only two spanners and a screwdriver needed. More importantly the thermistor comes standard with crimp terminals pre-attached, no more crimping or soldering needed! We have written full assembly instructions which should get you printing in no time, see the documentation tab above.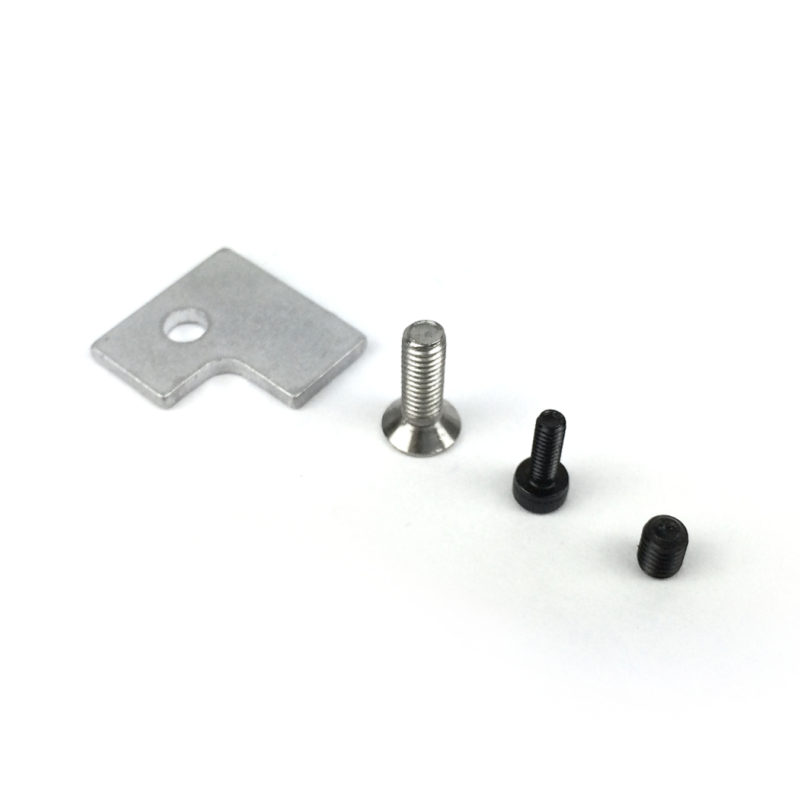 UNIVERSAL
1.75mm and 3.00mm are both universal direct drive or bowden, this gives you the freedom to change your up printer without having to by a new hotend.
Our kit options above give you the flexibility to customise our Hexagon AO kit to suit your needs, including filament size, voltage, and drive type.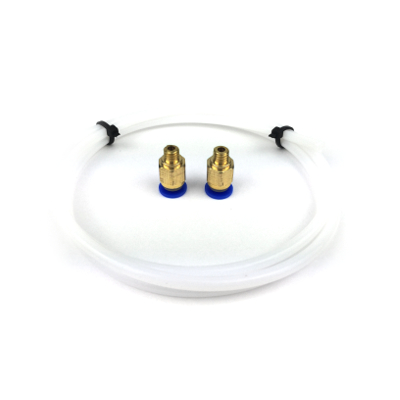 WHAT IS INCLUDED
1 x Hexagon AO Hotend with 0.4mm nozzle.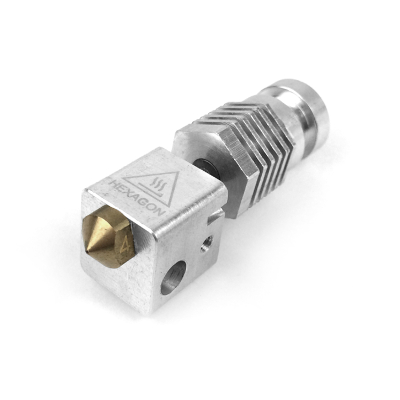 1 x Cartridge Heater
1 x Semitec Thermistor With Extension Wire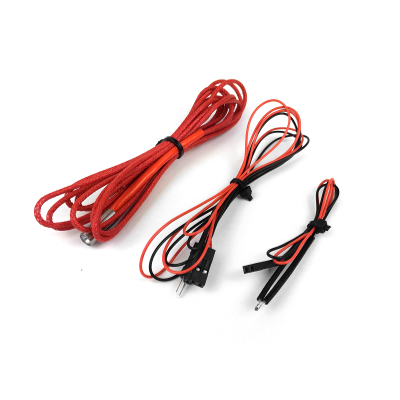 1 x Thermistor Retention Plate
1 x Stainless Steel Retention Plate Screw
1 x M2 6mm SCHS Screw
1 x M3 Grub Screw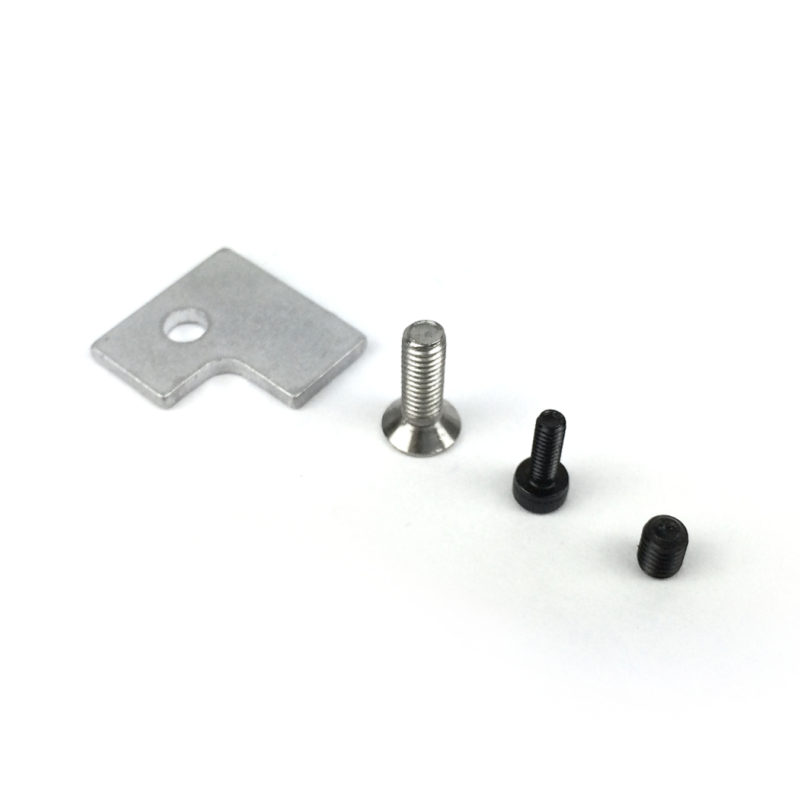 1 x 4.5mm Spanner
1 x 1.5mm Allen Key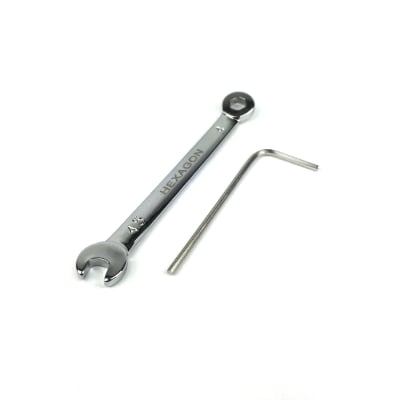 Fan Kit Which Includes:
1 x 40mm Fan
1 x 25mm Fan
These only come in 12V.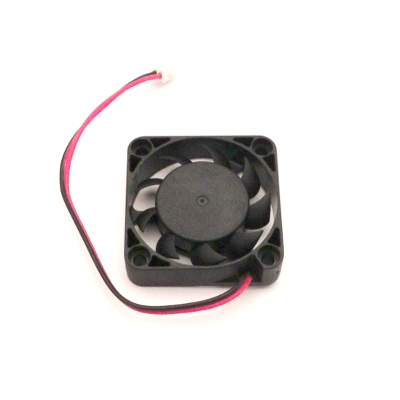 For Bowden drive, this Includes:
2 x Pneumatic Couplings
1m x PTFE Tubing
(All sized appropriately)