The Titan Extruder is E3D's answer to a reliable 3D Printer extruder. The Titan extruder is a compact and light unit, but with incredable power performance.
The Titan has a 3:1 gear reduction to provide extreme power. The gear ratio allows for smaller, lighter motors to be used, you will still get the same pushing force with a ungeared lighter motor, than when using an geared large motor. When used in direct drive you now have a light carriage, and for bowden top class pushing force.
The Titan extruder is a perfect addition to the E3D ECO System. Titan is a universal bowden, direct drive, 1.75mm & 3.00mm extruder. When used in the bowden configuration, just a bowden adaptor needs to be inserted into the extruder instead of the hotend.
SPEED AND RESOLUTION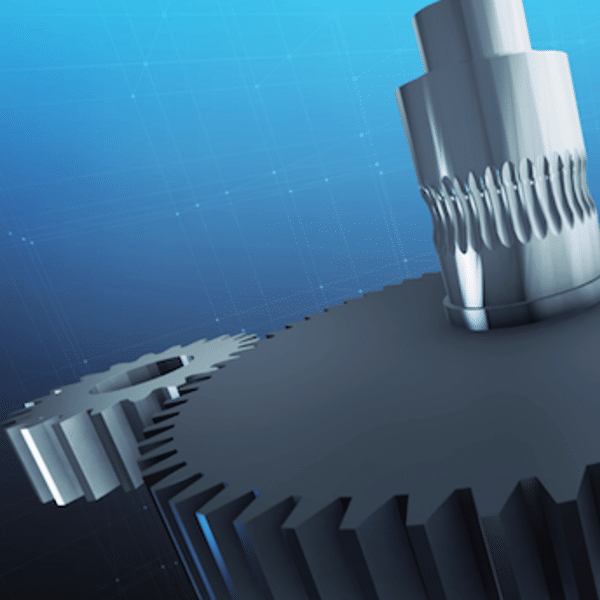 The result of a high gear ratio is a loss in quick retractions. The Titans 3:1 ratio is a perfect balance between power and speed. Fast retractions, like on the Volcano, will no longer be a problem when using the Titan Extruder.
When printing at low layer heights, the filament flow can have a pulsing motion, the result is a wavy surface finish to the printed part. The 3:1 gear ratio triples the extruders resolution, and thus makes the print much smoother.
QUICK ASSEMBLY AND EASY MAINTENANCE
The Titan has a fully guided filament path, with no gaps for buckling of flexible filaments. The fully constrained path from extruder to meltzone means flexible filaments are now very easy to print and pain free.
The drive gear has individually CNC Machined drive teeth, for superior grip, even for the slipperiest nylons on the market.
Metal filled and carbon filled filaments are also easily printed with the Titan extruder. The Titan has more than enough force for even the toughest materials to print.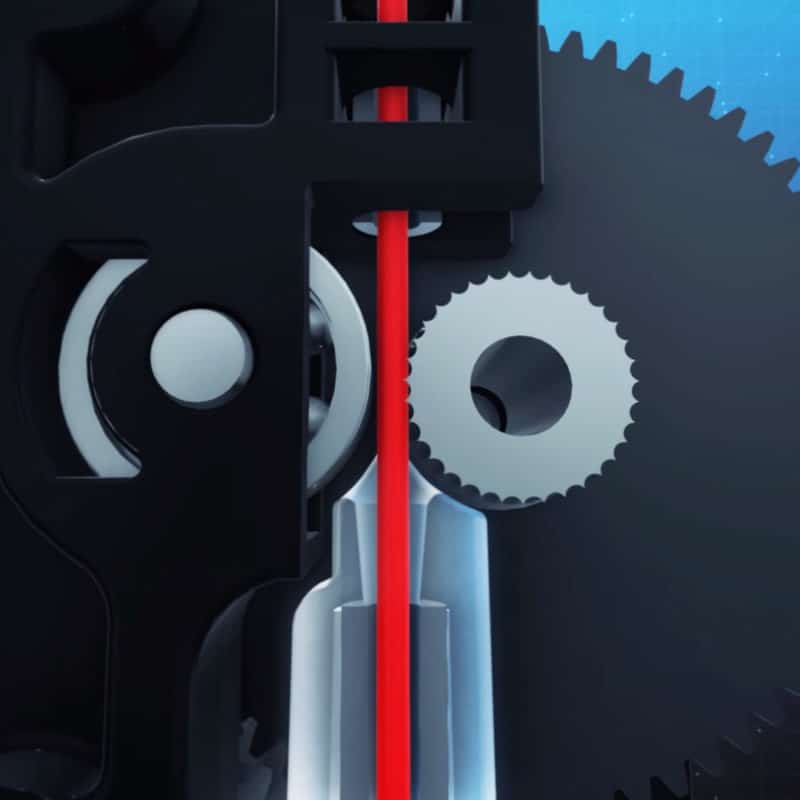 BEST IN CLASS PRINTING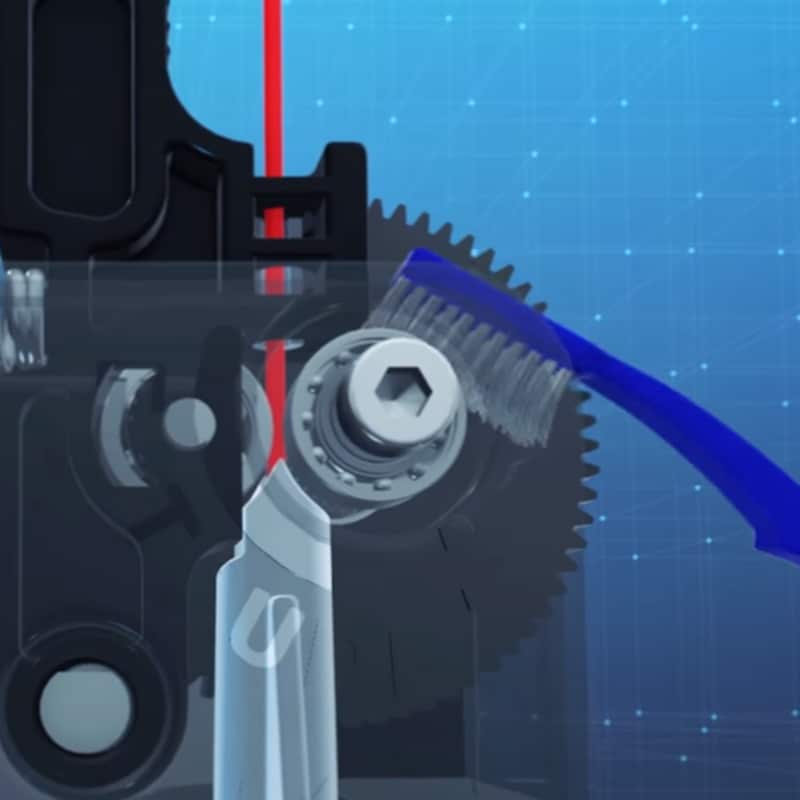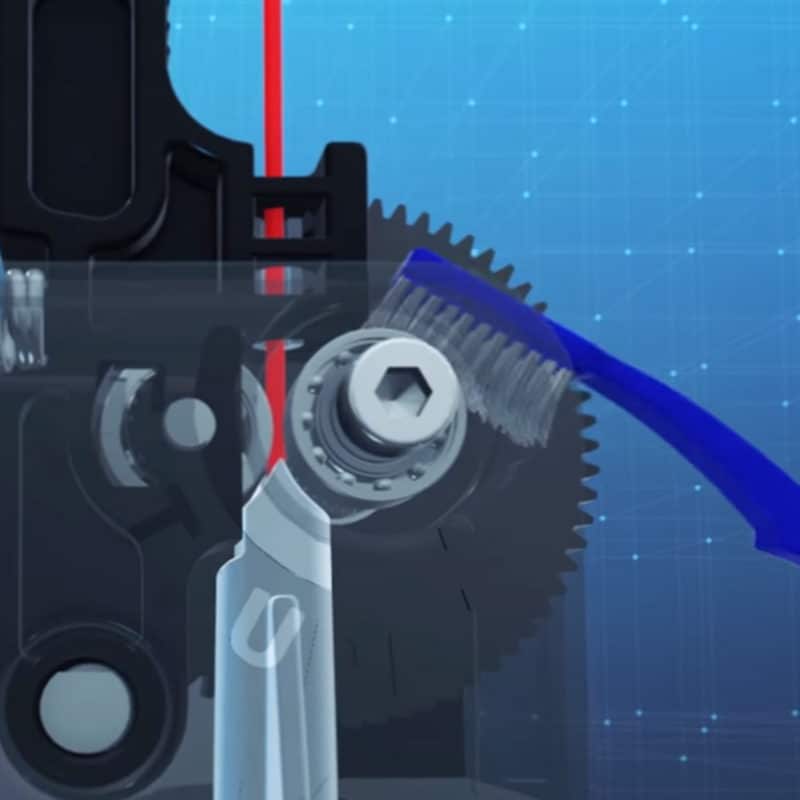 With an adjustable tensioner system, and force indicator, you can easily set the desired tension to a repeatable value. With a quick release lever on the idler, the extrusion can be easily stopped or filament changed.
The Titan was designed with maintenance in mind. The hobbed pulley is open, and easily accessible for cleaning with out taking the extruder apart. The shape of the drive gear teeth have been specially designed so filament debris flakes off cleanly. The accessible thumb wheel makes manual extrude, purge, and filament changes a breeze. The inside of the Titan can be accessed within one minute, using only one allen key. It reassembles just as quickly.
WHAT IS INCLUDED