About
Common problems with todays extruder's are slippage, grinding, filament deformation, and under extrusion. The Bondtech QR has revolutionized the 3D Printer extruder market, it has been designed from the ground up to solve these problems. The unique design of the Bondtech QR is that it utilizes two counter-rotating drive gears, this means the filament is gripped from both sides providing unparalleled pushing force not seen on any other extruder about.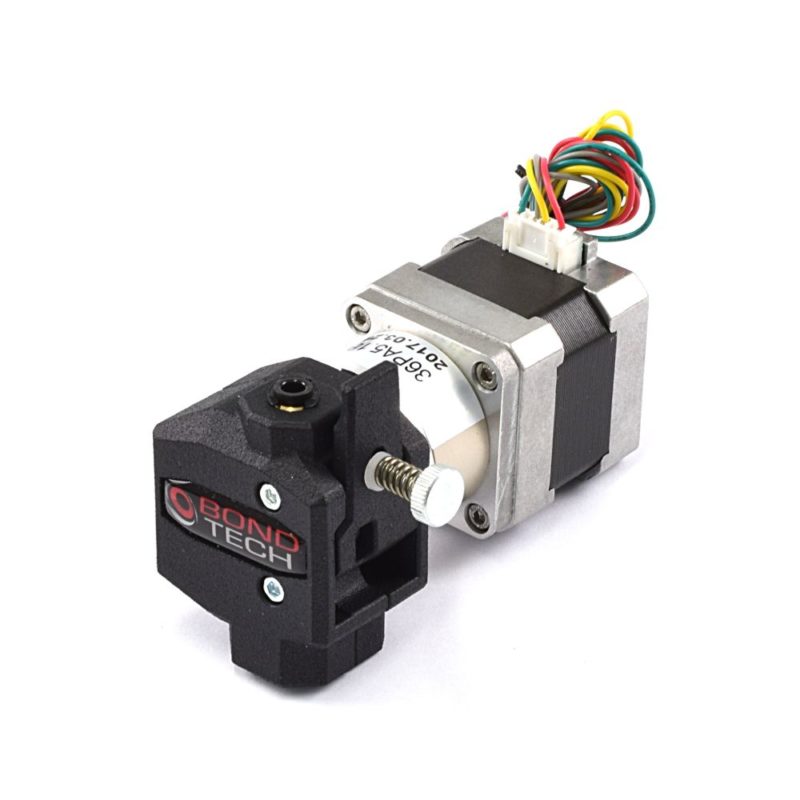 Dual Drive Gear System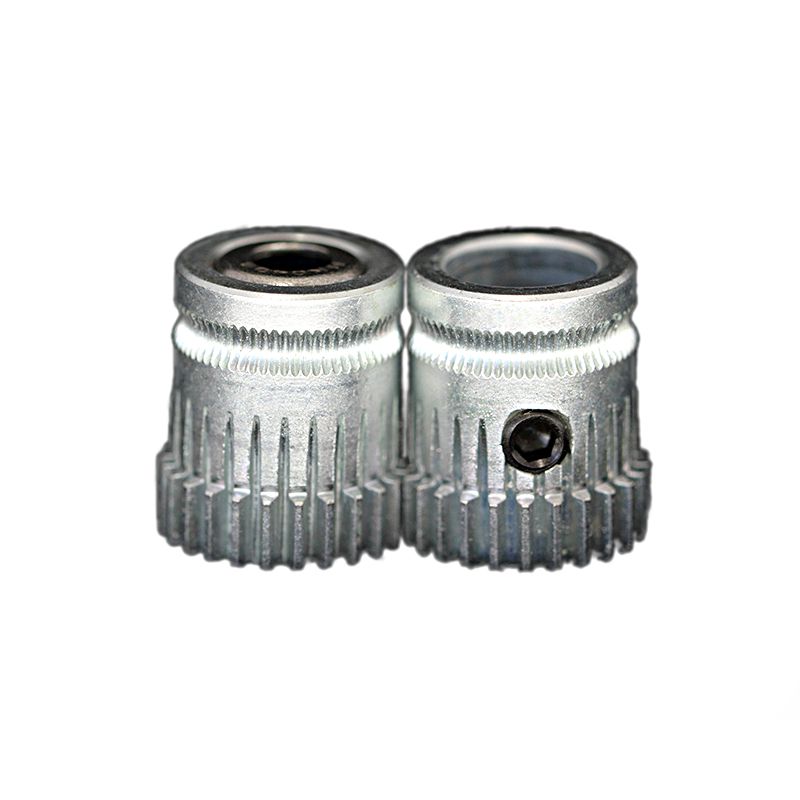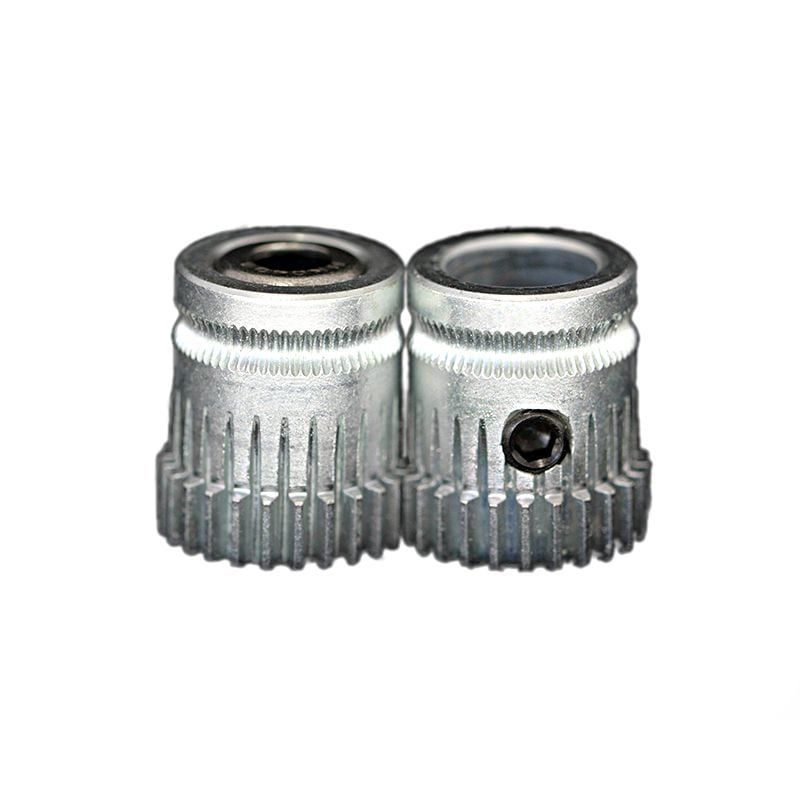 The Bondtech QR employs a dual drive gear system. Each side of the filament there is a super sharp drive gear that is integrated into a planetary gearbox system. This provides an equal pushing force each side of the filament, maximizing the motor torque usage. This system ensures that there is no interruptions in the filament flow, and the fully guided filament path will prevent the filament from deforming. The drive gears on the Bondtech QR are precisely CNC Machined to give optimum filament grip, in addition they are also factory hardened to prevent wear when printing with abrasive materials.
Quick Release
The QR on the Bondtech QR stands for quick release, and is referring to the quick release system. The spring loaded system can be easily compressed to make filament changes a breeze. The spring loaded drive gear will adapt to filament changes and the pressure can be simply changed using the adjustable knob.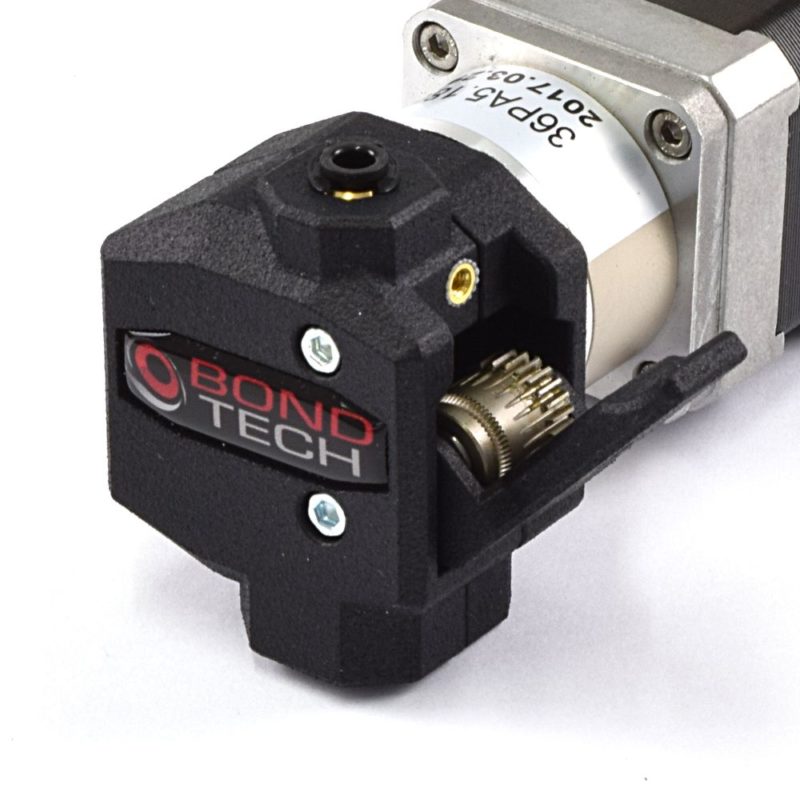 Dual Direction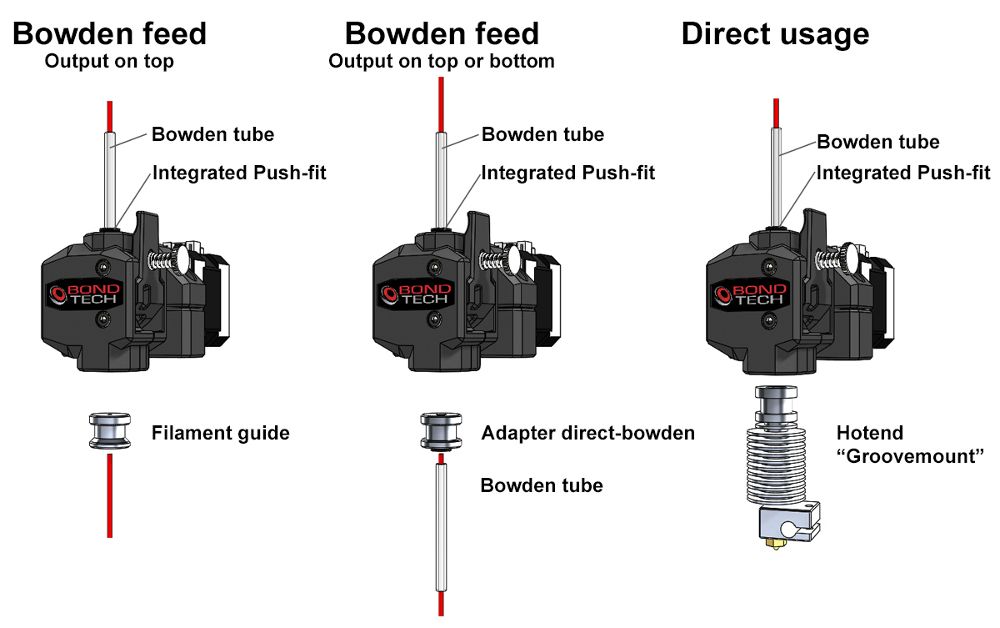 The filament on the Bondtech QR can be fed in either direction. One side the Bondtech QR is fitted with a push connector which cannot be changed. The other side has a standard 'Groovemount' which is perfect for direct setups that use the E3D Hotends or similar. Adapters are available for the groovemount side, these include an input filament guide for bowden setups, and a direct drive to bowden adaptor.
What You Will Be Getting
The Bondtech QR arrives fully assembled, tested and verified for optimal performance. A 700mm cable is provided with a standard terminal connection. See the tab named 'Documentation & Downloads' above to view the available 3D Printable STL Mounts for the Bondtech QR. The recommended E-Step setting for the geared motor is 476.5 steps/mm with a current of 1.2A.