About
The Bondtech BMG follows on from its predecessor the QR and squeezes the maximum amount of pushing force into a tiny package. Common problems with todays extruder's are slippage, grinding, filament deformation, and under extrusion. The Bondtech BMG solves these by keeping the revolutionary dual drive system that Bondtech are known for, but compresses it down into a light weight system. The BMG is for 1.75mm filament only.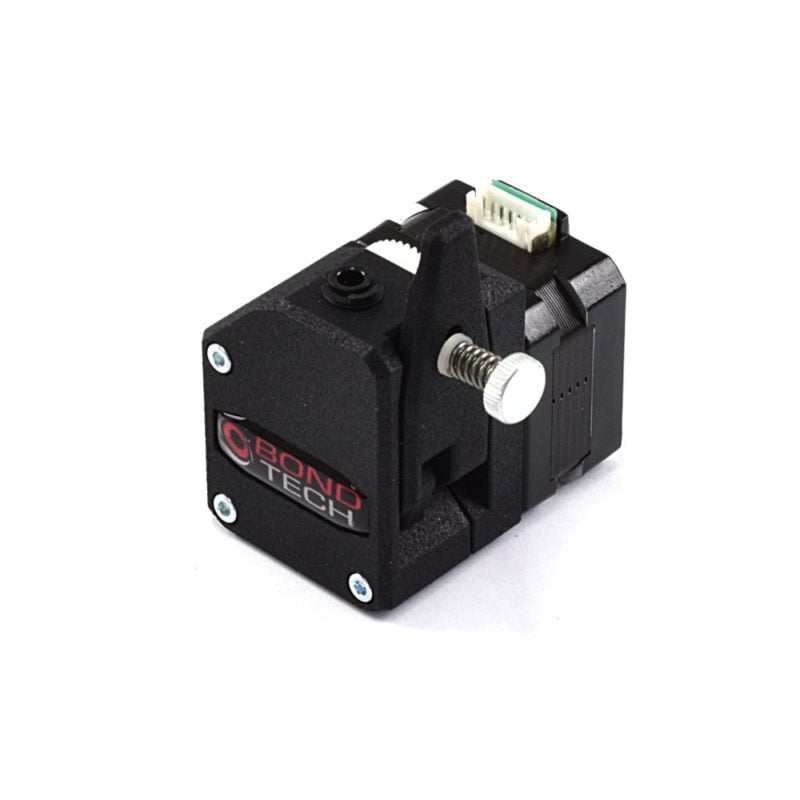 Dual Drive Gear System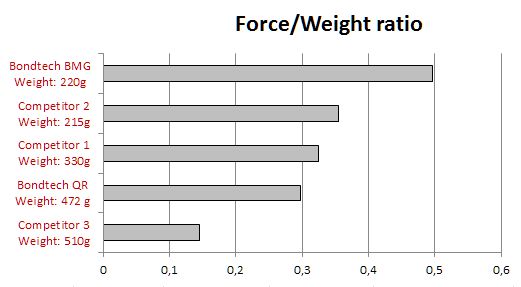 The Bondtech BMG employs a dual drive 3:1 gear system. Most extruders have only one drive gear, however the BMG has a super sharp drive gear each side of the filament. This provides an equal pushing force each side of the filament, maximizing the motor torque usage. This combined with a fully guided filament path, insures there is no slippage or grinding issues. The drive gears on the Bondtech BMG are factory hardened and precisely CNC Machined to give optimum filament grip. This graph shows the pushing force of various other extruder's available and their weight. As can be seen, the Bondtech BMG gives the best force to weight ratio available today.
Quick Release
The Bondech BMG employs a similar quick release system to the QR. The spring loaded system can be easily compressed to make filament changes a breeze. The spring loaded drive gear will adapt to filament changes and the pressure can be simply changed using the adjustable knob.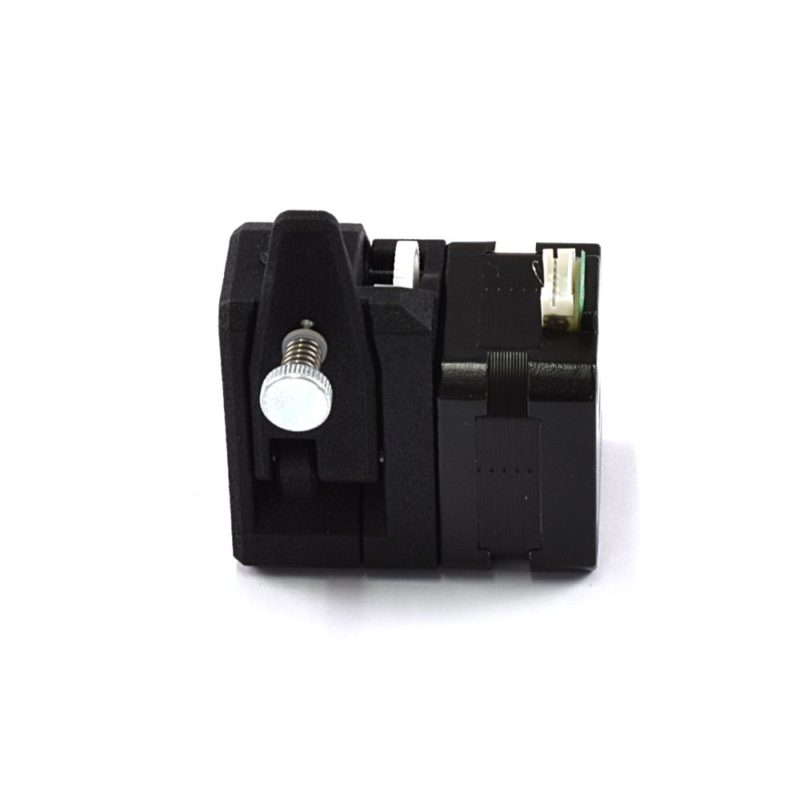 Dual Direction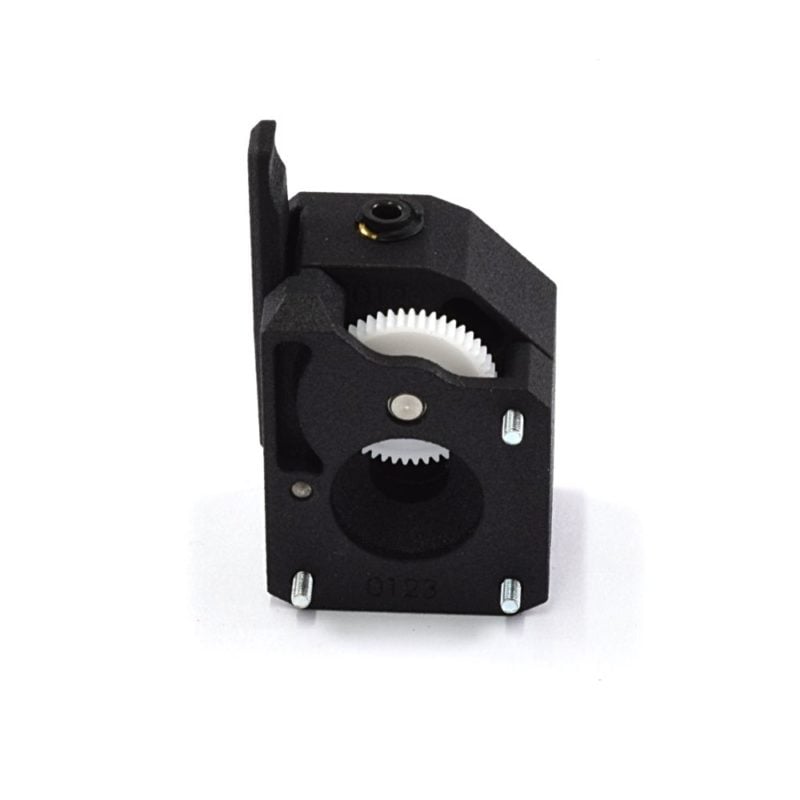 The Bondtech BMG can be setup in a Bowden or Direct drive confiugration to suit your individual needs. The BMG has a groovemount retention method which is compatible with E3D hotends or similar. Bowden adapters are available.
What You Will Be Getting
The Bondtech BMG arrives partially assembled, just the motor and spring tensioning system needs to be attached. We offer a range of various motor options for the BMG so you can choose which one to suit. A 3D Printed mount is also available, along with a STL so it can be printed at home. Alternatively a super stable CNC Machined aluminum mount is also available.